BPG is committed to discovery and dissemination of knowledge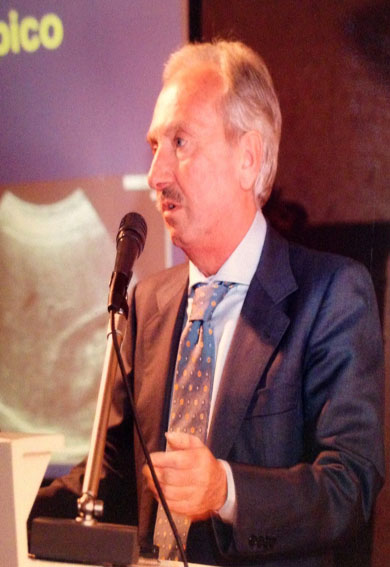 Dr. Giorgio was graduated in medicine and surgery in 1973 in Naples University.
He worked as specialist in Infectious disease at D. Cotugno Hospital in Naples (Italy) from 1975 to 2013. Thereafter he currently works at Tortorella Clinical Institute as Director of the Interventional Ultrasound Unit.
During its work at D. Cotugno Hospital in Naples its main interest was the use of ultrasound in diagnosis of infectious disease of the liver. Thereafter its interest was changed to ultrasound as guide to interventional procedures for percutaneous treatment of liver abssces, hydated liver cysts and maily HCC on cirrhosis such as PEI, RF, MWS and recently Irreversible Electroporation. He worked as Director of the interventional ultrasound unit from 1999 to 2013. He is author of many books on ultrasound: Ultrasound of liver and biliary tree (1989, Idelson, Italy); Atlas of ultrasound for abdominal diagnosis (1991, Idelson, Italy); Atlas of ultrasound and endoscopy in AIDS (Idelson, 1992, Italy); Ultrasound treatment of infectious focal liver lesions (EDC, 1998, Italy). He is co-author of many chapters of ultrasound books from 1990 to 2012.