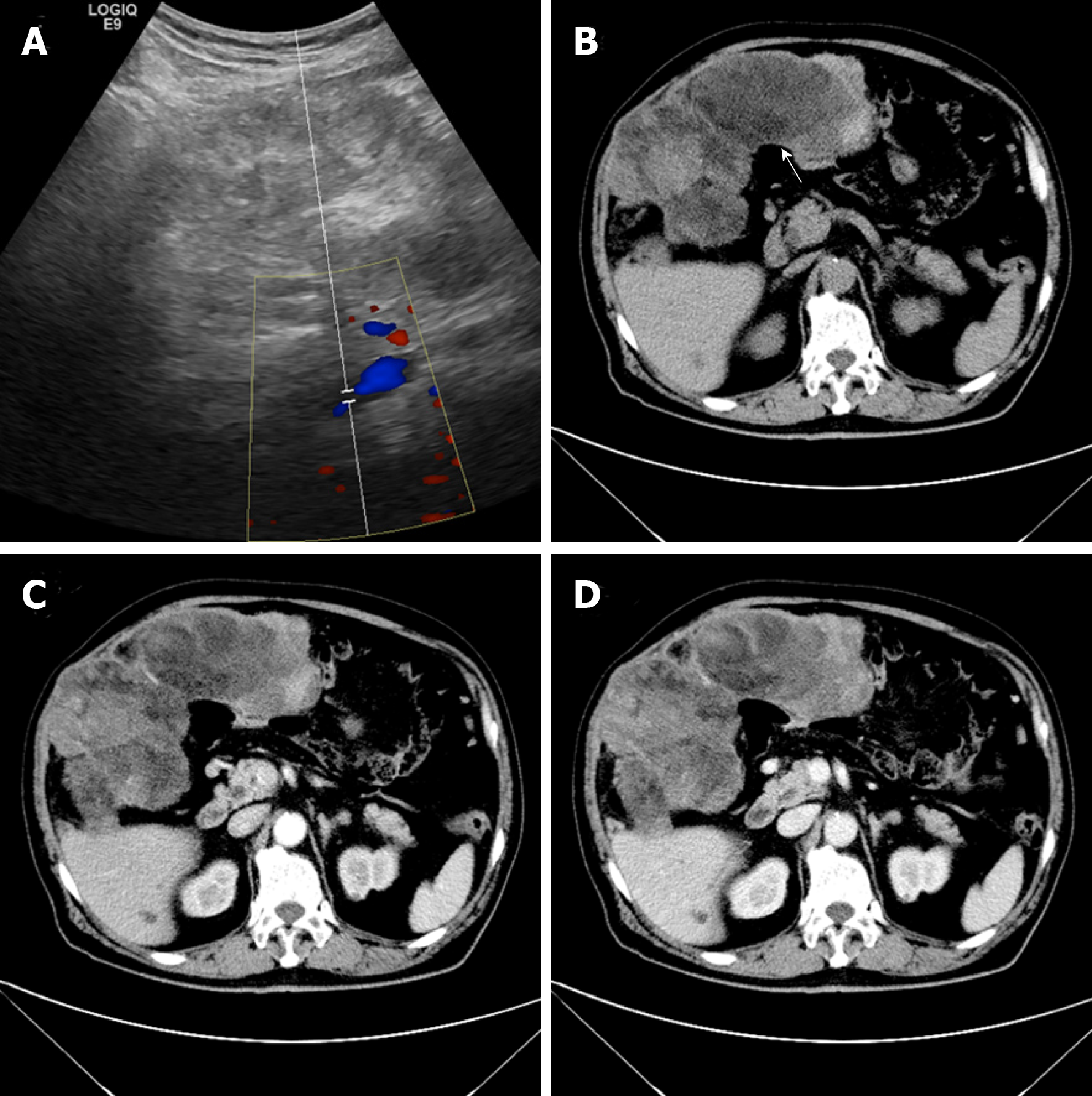 Figure 1 Imaging diagnosis.
A: Color Doppler image showing blood flow; B: Computed tomography with contrast (white arrow, fat density); C: Uneven heterogeneous enhancement in the arterial phase; D: Delayed enhancement in the venous phase.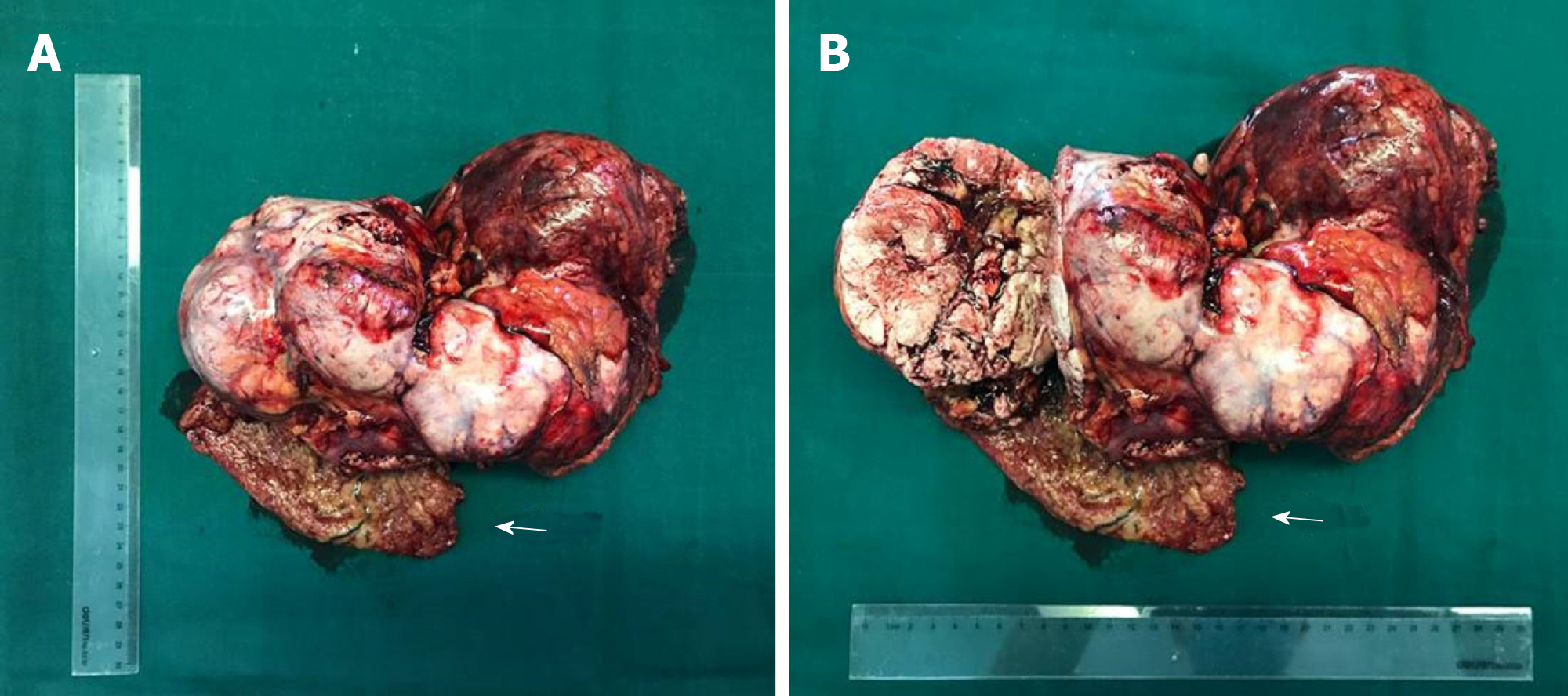 Figure 2 The 30 cm × 15 cm × 8 cm heterogeneous tumor with necrosis (A, B).
Arrows invaded abdominal wall tissue.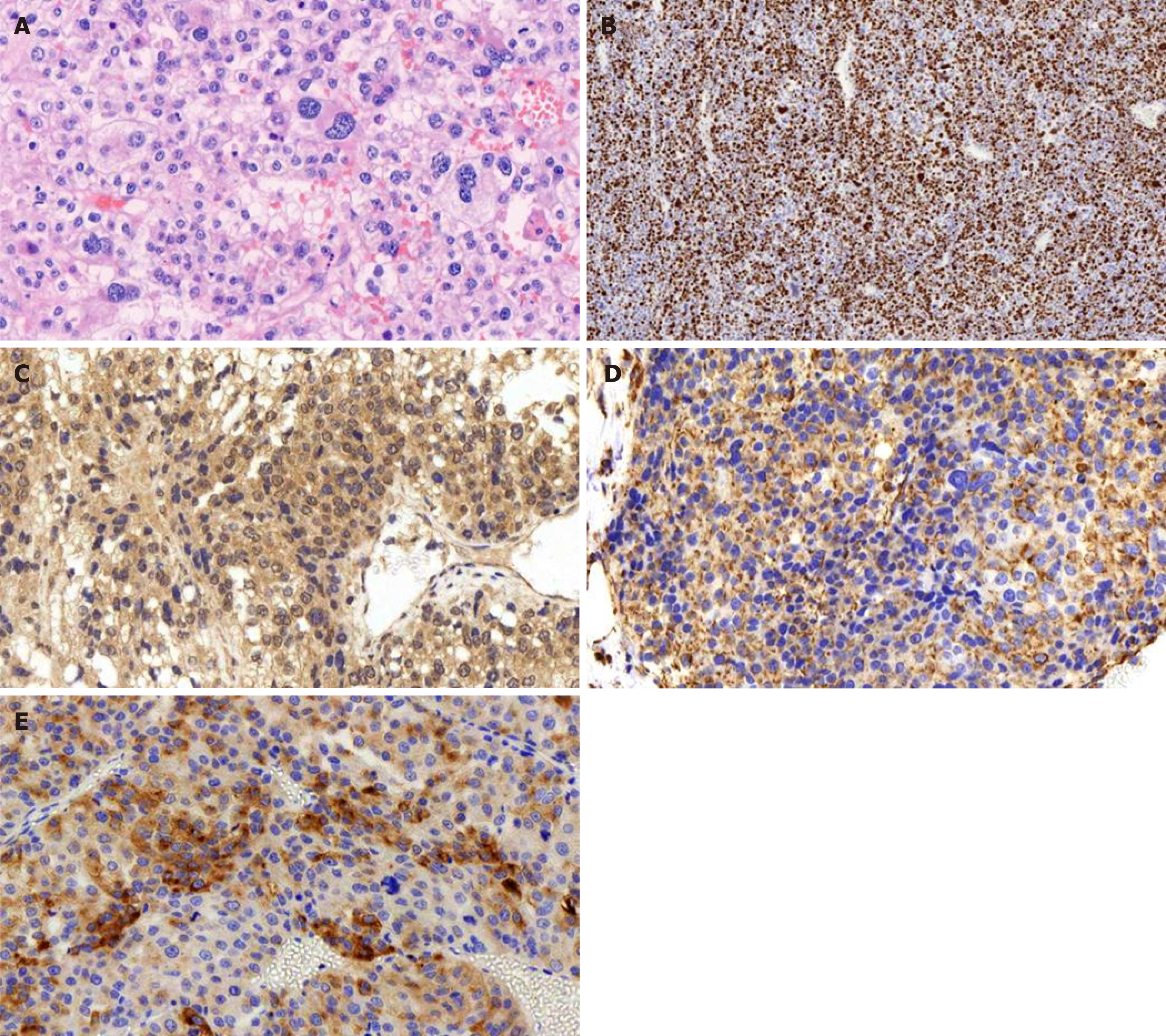 Figure 3 Histological staining.
A: Histological staining showing significant nuclear atypia, necrosis, and pleomorphism of the tumor cells (magnification, 200×); B: The Ki-67 labeling index was > 80% (IHC staining; magnification, 50×); C-D: Positive IHC staining for (C) melan-A, (D) vimentin and (E) synaptophysin (magnification, 200×).
---
Citation: Zhou DK, Liu ZH, Gao BQ, Wang WL. Giant nonfunctional ectopic adrenocortical carcinoma on the anterior abdominal wall: A case report. World J Clin Cases 2019; 7(15): 2075-2080
---