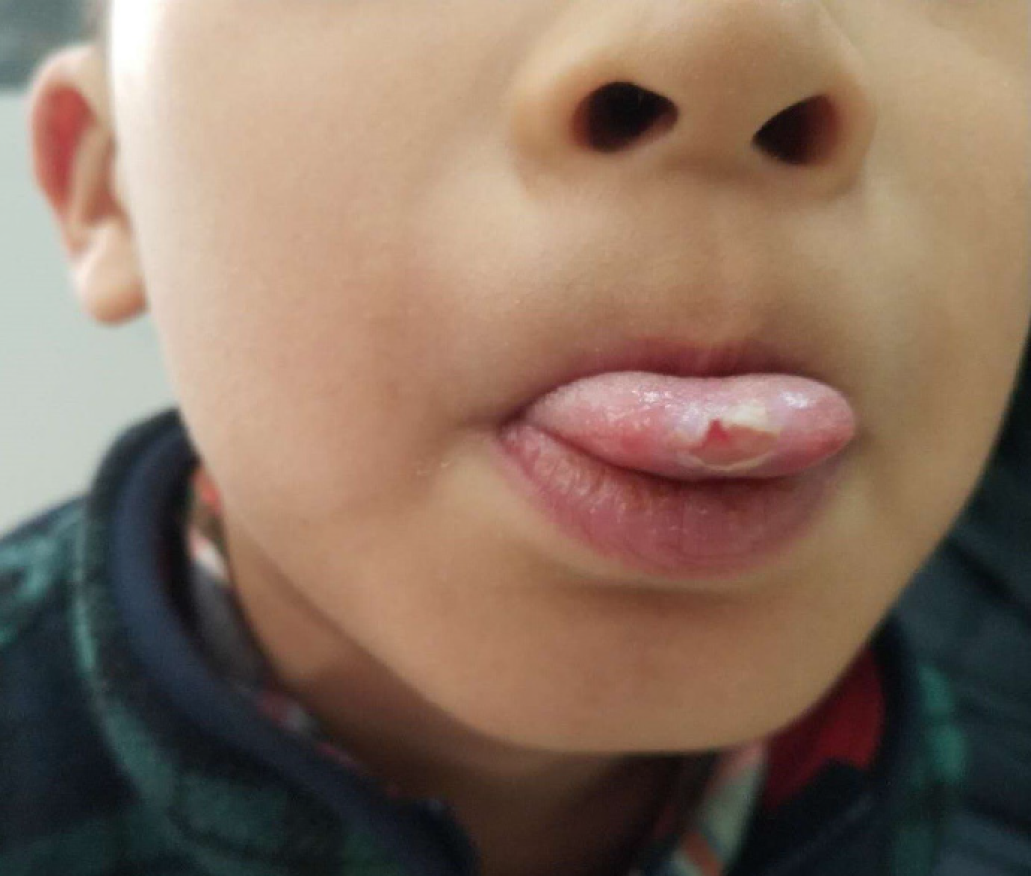 Figure 1 The tip of tongue for case 2.
The boy can't help biting his tongue, the tip of the tongue has been bitten through.

Figure 2 Magnetic resonance imaging scan for case 1.
There was no abnormal signal found on T1, T2 and T2 FLAIR of brain scan for case 1.
---
Citation: Li Y, Zhang JS, Wen F, Lu XY, Yan CM, Wang F, Cui YH. Premonitory urges located in the tongue for tic disorder: Two case reports and review of literature. World J Clin Cases 2019; 7(12): 1508-1514
---