Copyright
©2012 Baishideng Publishing Group Co.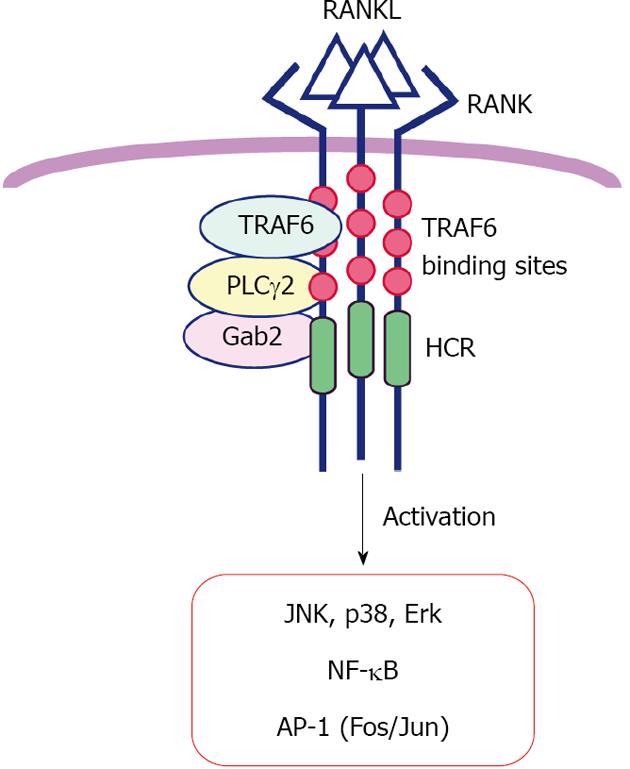 Figure 2 Triggering phase.
Trimerization of receptor activator of nuclear factor-κB (RANK) by binding of RANK ligand (RANKL) immediately activates mitogen-activated protein kinases (MAPKs), nuclear factor (NF)-κB, and activator protein-1 (AP-1). An adaptor molecule complex including tumor necrosis factor receptor-associated factor 6 (TRAF6), Grb-2-associated binder-2 (Gab2) and phospholipase C (PLC)γ2 on TRAF6 binding sites of RANK is essential to induce the triggering phase. HCR: Highly conserved domain in RANK; JNK: c-Jun N-terminal kinase; Erk: Extracellular signal-regulated kinase.
---
Citation: Kuroda Y, Matsuo K. Molecular mechanisms of triggering, amplifying and targeting RANK signaling in osteoclasts. World J Orthop 2012; 3(11): 167-174
---