World J Gastroenterol.
Jan 7, 2018;
24(1): 23-34
Published online Jan 7, 2018. doi: 10.3748/wjg.v24.i1.23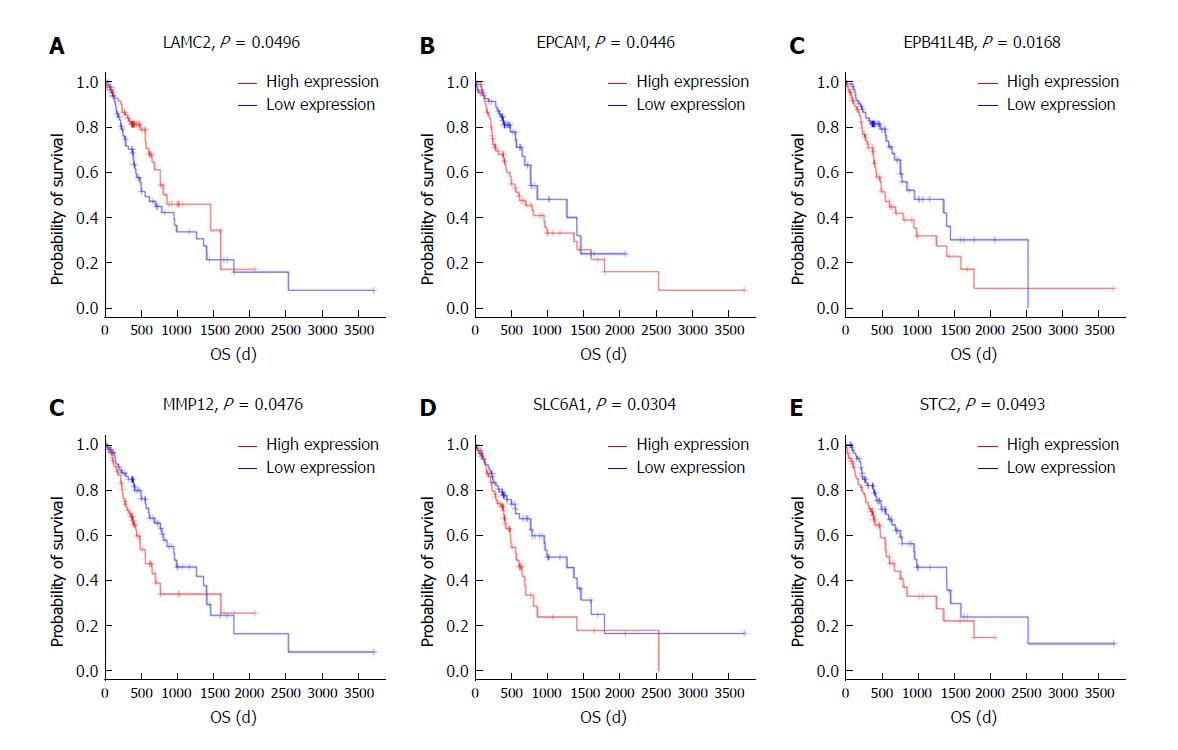 Figure 7 Kaplan-Meier survival curves for eight mRNAs associated with overall survival.
Log-rank tests were performed to evaluate the survival differences between the two curves. Horizontal axis: Overall survival time, days; Vertical axis: Survival function.
---
Citation: Xue WH, Fan ZR, Li LF, Lu JL, Ma BJ, Kan QC, Zhao J. Construction of an oesophageal cancer-specific ceRNA network based on miRNA, lncRNA, and mRNA expression data. World J Gastroenterol 2018; 24(1): 23-34
---