Copyright
©The Author(s) 2016.
Published by Baishideng Publishing Group Inc. All rights reserved.
Proteoglycans in liver cancer
Kornélia Baghy, Péter Tátrai, Eszter Regős, Ilona Kovalszky, First Department of Pathology and Experimental Cancer Research, Semmelweis University, H1085 Budapest, Hungary
Author contributions: Baghy K, Tátrai P, Regős E and Kovalszky I contributed equally to the research work, survey of literature, and design and writing of the manuscript.
Supported by Hungarian Research Fund (OTKA) (No. 100904 to Kovalszky I; and No. 105763 to Baghy K).
Conflict-of-interest statement: The authors declare that there are no conflicts of interest.
Open-Access: This article is an open-access article which was selected by an in-house editor and fully peer-reviewed by external reviewers. It is distributed in accordance with the Creative Commons Attribution Non Commercial (CC BY-NC 4.0) license, which permits others to distribute, remix, adapt, build upon this work non-commercially, and license their derivative works on different terms, provided the original work is properly cited and the use is non-commercial. See: http://creativecommons.org/licenses/by-nc/4.0/
Correspondence to: Ilona Kovalszky, MD, PhD, DSc, First Department of Pathology and Experimental Cancer Research, Semmelweis University, 26 Üllői Street, H1085 Budapest, Hungary. koval@korb1.sote.hu
Telephone: +36-1-4591500 Fax: +36-1-3171074
Received: May 27, 2015
Peer-review started: May 31, 2015
First decision: July 14, 2015
Revised: September 14, 2015
Accepted: November 9, 2015
Article in press: November 9, 2015
Published online: January 7, 2016

Proteoglycans are a group of molecules that contain at least one glycosaminoglycan chain, such as a heparan, dermatan, chondroitin, or keratan sulfate, covalently attached to the protein core. These molecules are categorized based on their structure, localization, and function, and can be found in the extracellular matrix, on the cell surface, and in the cytoplasm. Cell-surface heparan sulfate proteoglycans, such as syndecans, are the primary type present in healthy liver tissue. However, deterioration of the liver results in overproduction of other proteoglycan types. The purpose of this article is to provide a current summary of the most relevant data implicating proteoglycans in the development and progression of human and experimental liver cancer. A review of our work and other studies in the literature indicate that deterioration of liver function is accompanied by an increase in the amount of chondroitin sulfate proteoglycans. The alteration of proteoglycan composition interferes with the physiologic function of the liver on several levels. This article details and discusses the roles of syndecan-1, glypicans, agrin, perlecan, collagen XVIII/endostatin, endocan, serglycin, decorin, biglycan, asporin, fibromodulin, lumican, and versican in liver function. Specifically, glypicans, agrin, and versican play significant roles in the development of liver cancer. Conversely, the presence of decorin could potentially provide protective effects.
Core tip: Proteoglycans are molecules that contain at least one glycosaminoglycan chain and are primarily found on the cell surface and in the extracellular matrix, where they serve as structural components. In addition, their glycosaminoglycan chains interact with numerous regulatory molecules, thus potentially influencing a myriad of cellular processes, including those linked with cancer development. For example, they can support or inhibit signaling of growth factors, cytokines, and hormones. This article reviews current data demonstrating the versatile role of proteoglycans in the development, maintenance, and progression of liver cancer.
---
Citation: Baghy K, Tátrai P, Regős E, Kovalszky I. Proteoglycans in liver cancer. World J Gastroenterol 2016; 22(1): 379-393
---
INTRODUCTION
Proteoglycans are molecules with glycosaminoglycan (GAG) chains covalently attached to the protein core and are typically found on the cell surface or in the extracellular matrix (ECM). They were believed to be responsible for the maintenance of tissue turgor in the interstitial matrix, and were thought to act as molecular sieves in basement membranes. Although their sugar chains hindered the determination of their exact structure[1,2], gene technologies introduced in the second part of the last century provided a clearer picture. DNA sequencing of the regions encoding the protein cores led to the identification of glycanation sites. It then became possible to classify proteoglycans, initially based on sugar chains, and then subsequently by protein structure and function. It became clear that both the sugar chains and the protein cores of proteoglycans possess distinct and well-determined functions that are independent of each other.
The GAG chains of proteoglycans are comprised of repeating disaccharide units, each containing a uronic acid and an acetylated or sulfated hexosamine (D-glucosamine, N-acetyl-D-glucosamine, or N-acetyl-D-galactosamine). The length of these chains is variable, though the number of chains that attach to the protein core is determined by the number of sugar attachment sites, marked by Ser-Gly dipeptide motifs. Whereas the backbone of heparan sulfate (HS) is comprised of glucuronic acid and N-acetyl-D-glucosamine, chondroitin sulfate (CS) contains glucuronic acid and N-acetyl-galactosamine, and dermatan sulfate (DS) contains iduronic acid and N-acetyl-galactosamine. Instead of uronic acid, keratan sulfate (KS) contains sulfated galactose with N-acetyl-glucosamine residues. Partial sulfation of D-glucosamine residues in HS chains create a domain structure of alternating N-acetylated and N-sulfated regions. The latter can potentially interact with growth factors, cytokines, growth factor receptors, lipoproteins, and viruses, among others.
With the classification of proteoglycans (Table 1), it became evident that CS and DS proteoglycans primarily reside within the connective tissue ECM (bone, joints, tendons), whereas a considerable number of HS proteoglycans reside on the cell surface. Currently, more than 40 proteoglycans have been discovered, though only a few have been studied in the liver. This review describes what is currently known about the proteoglycans, with particular focus on the role of these molecules in the healthy and cancerous liver.
Localization
Eponym
Gene symbol
GAG
Intracellular
Serglycin
SRGN
Hep
Membrane
SLIPs
Syndecan-1
SDC1
HS/CS
Syndecan 2-4
SDC2-4
HS
GRIPs
Glypican 1-6
GPC 1-6
HS/CS
Other
Betaglycan
TGFBR3
HS/CS
CD44
CD44
CS
Extracellular
SLRPs
Class I
Decorin
DCN
DS/CS
Biglycan
BGN
CS
Asporin
ASPN
-
Class II
Fibromodulin
FMOD
KS
Lumican
LUM
KS
Keratocan
KERA
KS
PRELP
PRELP
-
Osteoadherin
OMD
KS
Class III
Epiphycan
EPYC
CS/DS
Osteoglycin
OGN
-
Pericellular
BM zone
Agrin
AGRN
HS
Collagen XVIII
COL18A1
HS
Aggrecan
ACAN
CS/KS
Hyalectans
Versican
VCAN
CS
Neurocan
NCAN
CS
Brevican
BCAN
CS
GAGS IN THE LIVER
As a parenchymal organ, the liver contains a limited amount of stromal components. As a result, HS would likely be the major GAG present on the surface of hepatocytes in normal conditions. Indeed, immunohistochemical analyses demonstrate positivity with anti-HS antibodies along the sinusoids and on the surface of hepatocytes[3]. Moreover, electrophoresis of GAGs isolated from normal human liver confirms that the majority of GAG chains are HS, with additional minor amounts of DS; CS is barely detectable (Figure 1).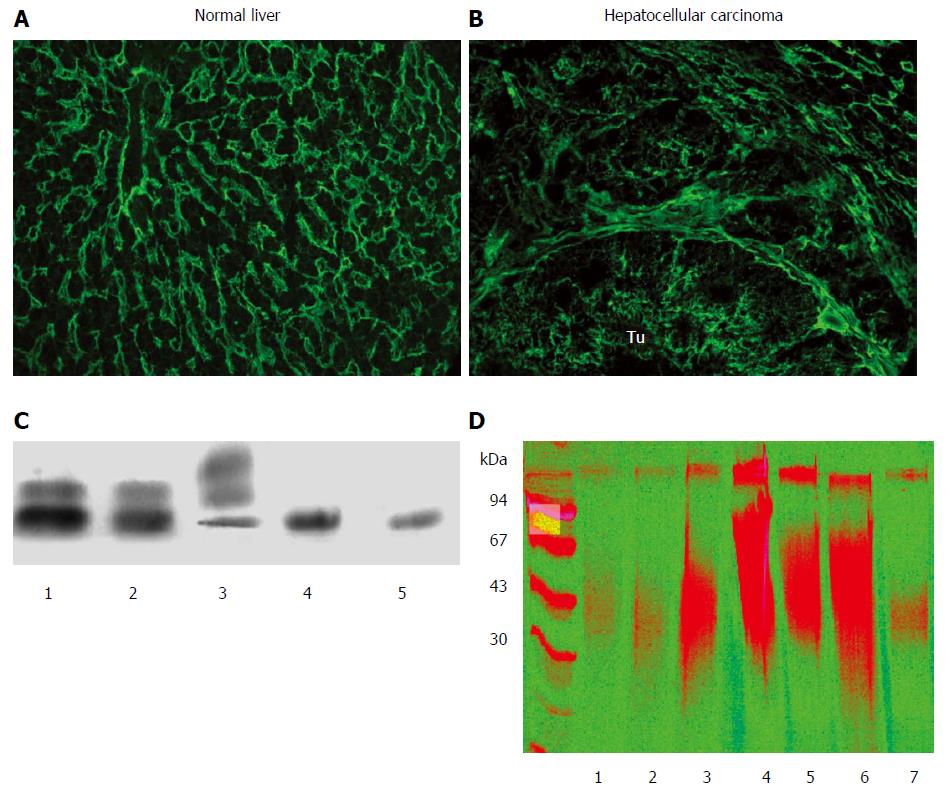 Figure 1 Expression of proteoglycans in normal and diseased liver.
Detection of heparan sulfate (HS4C3 antibody) in normal liver (A) and in liver cancer (B). In normal liver the reaction is localized mainly in the sinusoids, and delicate staining is visible on the surface of hepatocytes. In contrast, in hepatocellular carcinoma (HCC) amplified amounts of heparan sulfate (HS) are visible around the individual tumor cells, most likely representing the sugar component of cell surface HSPGs. Connective tissue surrounding the tumorous nests is also loaded with HS; C: Typical picture of glycosaminoglycan (GAG) on cellulose acetate electrophoresis. GAG isolated from normal liver (1), from peritumoral liver (2), from liver cancer (3), from normal liver after chondroitinase ABC digestion (4, 5). Bands from the bottom to the top: heparan sulfate, dermatan sulfate, chondroitin sulfate. Note that the majority of GAGs are HS in the normal and peritumoral liver, whereas CS dominates in HCC; D: Separation of proteoglycans of liver origin on PAGE. Liver surrounding colon cancer metastasis (1), healthy liver (2), liver from α1-antitrypsin deficiency (3), fibrolamellar carcinoma (4), peritumoral liver of FLC (5), HCC (6), and peritumoral liver of HCC (7). Artificial colorization emphasizes the difference between normal and diseased specimens.
The development of liver cancer is accompanied by dramatic changes in both the quantity and the composition of liver GAGs. The most conspicuous change is a 20-fold increase in CS, though enhancement of other GAGs has also been observed (Figure 1)[4]. This progressive increase in CS is accompanied by a relative decrease in HS[5]. Surprisingly, there is also a substantial increase in the amount of GAG components that appear in the seemingly normal peritumoral tissue. The alteration of GAG composition is a consequence of remodeled proteoglycan profiles, though it is not known which types are responsible. Glypican-3 and agrin are the two major HS proteoglycan components in hepatocellular carcinoma (HCC), while the source of CS in liver cancer is presumably versican.
STRUCTURAL AND FUNCTIONAL HS ALERATIONS IN LIVER CANCER
It has been reported that, unlike in normal liver, HS obtained from cancerous liver is undersulfated[6]. However, in our own experiments, although we observed a modest but significant decrease in 6-O sulfation and an increase in 3-O sulfation, total HS sulfation levels did not differ between normal liver and HCC[7]. This implies that any observed functional differences are likely based on more subtle structural alterations, such as those affecting the relationship between sulfated and acetylated domains. In addition, HSs isolated from HCC are increased in size compared to those isolated from the apparently normal peritumoral tissue[8]. It is likely that there are additional, as of yet undetermined, alterations responsible for the functional changes[9].
The diversity of ligand-binding properties on cell-surface HS proteoglycans derives from the intricate and diverse structures of their sugar chains[10]. Tyrosine kinase receptor ligands can bind with cell-surface HS to form a ternary receptor complex. At the same time, free HS proteoglycans in the ECM can compete for these binding partners, thereby creating a soluble factor concentration gradient within the pericellular space. Moreover, many growth factors can bind HS, including basic fibroblast growth factor (bFGF), hepatocyte, platelet-derived, and vascular endothelial growth factors, and transforming growth factor (TGF)-β[11-13]. Interactions between HS and cytokines, such as regulated on activation normal T cell expressed and secreted (RANTES; also known as CCL5) and stromal cell-derived factor 1 (also known as CXCL12), have been implicated in hepatoma cell line invasion[14,15].
One of the best-known etiologic factors of HCC is hepatitis C virus (HCV) infection. Importantly, it has been shown that of HSs prepared from various bovine tissues, only those from the liver have a high affinity for E1 and E2, the envelope glycoproteins of HCV[16]. These data suggest that surface HS proteoglycans on liver cells are responsible for the liver-specific tissue tropism of HCV infection.
HSs extracted from healthy liver tissue can inhibit topoisomerase I and II activity[9,17] and compete with DNA for binding to several transcription factors (AP1, Ets1, TFIID, and Sp1), whereas HSs obtained from HCC do not[8]. This is important, as labeled HS proteoglycans have been shown to enter the nucleus of hepatoma cells[8]. Although the mechanism for this nuclear translocation is not known, complex formation with growth factors such as bFGF may facilitate this. Furthermore, recent data show that free or protein core-bound HSs are capable of inhibiting histone deacetylase activity, such as with syndecans shed from tumors that are taken up by stromal cells[18,19].
TRANSMEMBRANE PROTEOGLYCANS
Syndecan-1
Syndecans are a family of molecules comprised of three domains, including highly conserved intracellular and transmembrane domains and an extracellular domain that is unique to each member. The extracellular domain carries three HS chains, but a single CS chain can also be present on the core protein[20]. Syndecan-1, the most widely studied of the syndecans, is found in low amounts on the basolateral surface of hepatocytes. It is likely to be the major cell-surface HS proteoglycan in healthy liver tissue. HS chains of syndecan-1 confer all the aforementioned functions that characterize HSPGs in general. In addition it has been shown to play a critical role in lipoprotein clearance, acting as a low-density lipoprotein receptor on hepatocytes[21].
Although syndecan-1 expression is upregulated in human liver cirrhosis, our immunohistochemical analyses failed to reveal tumor-specific changes in liver cancer (unpublished data) (Figure 2). Thus, elevated syndecan-1 expression appears to be more closely associated with liver cirrhosis, rather than malignant transformation. Consistent with this idea, mRNA expression of syndecan-1 was decreased in 12 HCC samples[22], and the protein expression was low in 57 patients with invasive HCC[23].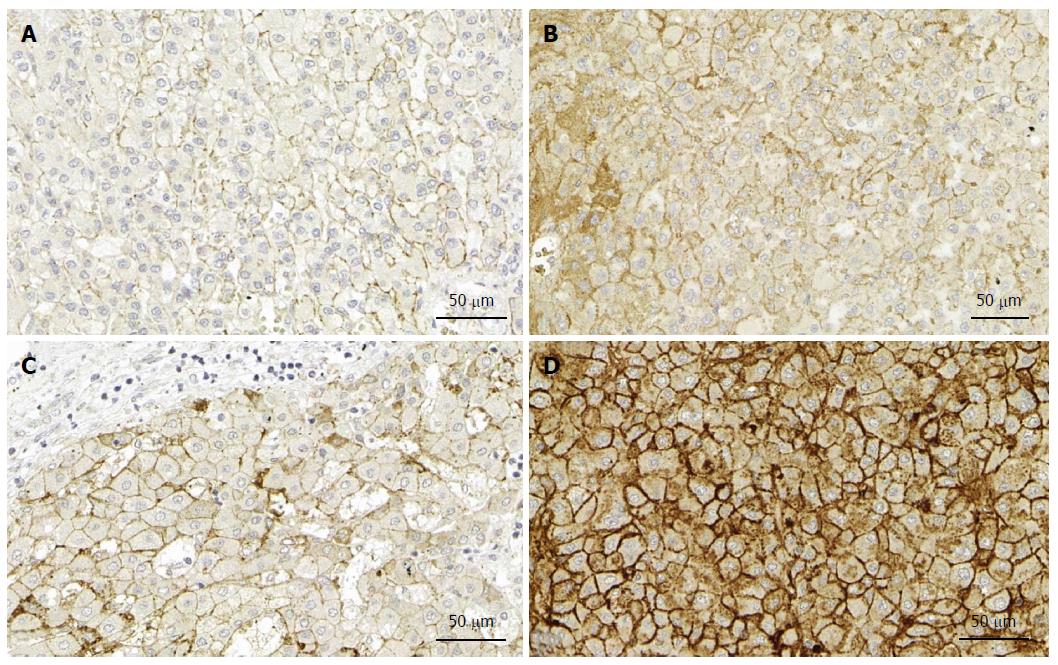 Figure 2 Syndecan expression in the liver.
A: Expression of syndecan-1 in normal liver; B: Expression of syndecan-1 in liver cancer without cirrhosis; C: Expression of syndecan-1 in liver cirrhosis; D: Expression of syndecan-1 in liver cancer with cirrhosis. Note that only modest elevation of syndecan expression can be observed in cancer without cirrhosis, in contrast with the cancer specimen with cirrhosis. Immunopositivity in the cytoplasm of the latter indicates the impairment of transport to the cell surface. Immunohistochemistry on formalin fixed paraffin embedded specimens. (Primary antibody Dako MI 15).
It is important to note that the modest changes observed in syndecan-1 on the surface of hepatoma cells are likely underestimating the true effect, as a considerable proportion of syndecan-1 is shed from the cell surface. This shedding can be detected as an increased serum concentration, which also correlates with advanced Barcelona Clinic Liver Cancer stage, and therefore associated with the progression of HCC[24] and a greater risk of death[25]. As a result, expression of syndecan-1 on the surface of hepatoma cells does not reflect the role this molecule plays in the progression of liver cancer. The importance of shedding is highlighted by the work of Ramani et al[26], who demonstrated the importance of heparanase in the modification of HS chains and shedding of syndecan-1, which triggered the production of matrix metalloproteases. Furthermore, our unpublished data indicate that inhibition of syndecan-1 shedding in HepG2 cells induces cell differentiation via downregulation of the transcription factor Ets-1 and the major sheddase MMP7. Additional in vitro experiments indicate that specific domains of syndecan-1 exert particular effects on hepatoma cells, as HepG2 and Hep3B cells expressing a truncated form of syndecan-1 (in which the extracellular domain contains only the four membrane-proximal amino acids) are induced to differentiate (unpublished data).
Glypicans
Glypicans (GPCs) are a family of six medium-sized HS proteoglycans that are tethered to the cell surface with a GPI anchor. These proteins share conserved structural features, including insertion of two to four HS chains close to the membrane, and are considered regulators of Wnt, Hedgehog, FGF, and bone morphogenetic protein signaling[27]. Although the roles of GPC-1 and GPC-5 have also been investigated in development and cancer[28-31], GPC-3 is by far the most thoroughly studied member of this family, and appears to be a key driver of hepatocarcinogenesis. Mutations of GPC-3 were first described in Simpson-Golabi-Behmel syndrome, an X-linked disorder characterized by pre- and postnatal overgrowth[32]. As these were loss-of-function mutations, it was hypothesized that the function of GPC-3 is to suppress tissue growth. In the following years, GPC-3 became increasingly implicated in cancer, and is now regarded as a typical oncofetal protein that is widely expressed during development, but silenced in adult tissues.
GPC-3 expression is elevated in several cancer types, such as embryonic tumors[33,34], malignant melanoma[35], and, most notably, HCC[36,37]. On the other hand, it is downregulated in malignant mesothelioma and ovarian cancer[38,39], and silenced via promoter hypermethylation in the majority of breast cancers[40,41]. The effects of GPC-3, such as the growth-inhibitory potential, have been associated with the negative regulation of Hedgehog signaling[42]. Conversely, GPC-3 may also stimulate cell proliferation by enhancing activity of the Wnt pathway. Stabilization of Wnt binding to its receptor, Frizzled, appears to be pivotal in promoting hepatocarcinogenesis[43]. It was also recently shown that GPC-3 promotes the epithelial-to-mesenchymal transition and invasive behavior of HCC cells through the stimulation of extracellular signal-regulated kinase (ERK)[44].
GPC-3 is not expressed in the normal liver[45], and overexpression in this organ is restricted to malignant hepatocellular lesions[36,46,47]. Because of this, positivity for GPC-3[48,49], along with arginase-1, CD34, glutamine synthetase, HepPar1, and heat shock protein-70[50-53], are utilized in immunohistochemical analyses for the diagnosis of HCC. Indeed, the use of various combinations of these markers when analyzing problematic samples, such as core biopsies and fine-needle aspiration specimens, can aid in resolving diagnostic dilemmas, such as distinguishing small well-differentiated HCC from dysplastic nodules[51,52,54]. Furthermore, GPC-3 can be used as a serum marker, as it is cleaved from the cell surface by the lipase notum[55]. However, GPC-3 should not be relied upon as a single serum marker, as it has only moderate accuracy in this application[37,56]. Nevertheless, GPC-3 is an attractive therapeutic target for liver cancer because of its high expression in the majority of HCCs and its known oncogenic role via Wnt and ERK signaling. As such, several preclinical and clinical studies have been initiated to test the efficacy of GPC-3-specific antibodies in advanced HCC patients. Although a promising candidate, the humanized mouse antibody GC33 recently failed in a phase II trial (Yen et al, J Clin Oncol 2014; 32 Suppl 5; abstr 4102), others are still in development[57]. Additionally, immunotherapy with T cells bearing chimeric-antigen receptors specific for GPC-3 is currently being tested in a phase I clinical trial (ClinicalTrials.gov ID: NCT02395250).
PERICELLULAR PROTEOGLYCANS
INTRACELLULAR PROTEOGLYCANS
Serglycin
One of the first to be sequenced, serglycin is the only proteoglycan with intracellular localization. Another unique feature of serglycin is that it has heparin as a sugar side chain, which allows it to interact with a variety of inflammatory mediators, such as proteases, cytokines, and growth factors[103,104]. Serglycin is mainly produced by hematopoietic cells, and it was only recently discovered that it is also expressed by tumor cells, where it promotes their aggressive behavior[104]. Consistent with this, overexpression of serglycin in HCC is predictive of a poor prognosis, with increasing levels corresponding to advanced Barcelona Clinic Liver Cancer staging, vascular invasion, and early recurrence[105]. In addition, the increased level of serglycin correlates with elevated vimentin and reduced E-cadherin levels, and is therefore thought to induce epithelial-to-mesenchymal transition in HCC[105].
SMALL LEUCINE-RICH PROTEOGLYCANS
Small leucine-rich proteoglycans (SLRPs) represent the largest family of proteoglycans, with 18 distinct gene products and several splice variants. Members of this proteoglycan family are characterized by a relatively small core protein comprised of a central region of leucine-rich repeats[103,106]. Although most SLRP members carry CS/DS or KS chains, there are a few that lack GAG chains, and are thus only classified as proteoglycans based on their structural and functional homology with other SLRP members[91,103,107].
HYALECTANS
Versican
Versican is a member of the hyaluronic acid-binding proteoglycan group that contains CS and DS GAG side chains, and is a ubiquitous component of the interstitial stroma ECM. Its four splice variants (V0, V1, V2, and V3) all have N-terminal and C-terminal globular domains responsible for various molecular interactions, and may or may not contain two GAG binding domains (GAGα and GAGβ). In adult tissues, the V2 variant is the most frequent, which contains the CS GAGβ binding domain. The number of CS/DS chains varies among the variants, whereas the number, length, and molecular structure of the GAG chains are influenced by the N-terminal and C-terminal globular domains[150]. Synthesis of versican is primarily stimulated by TGF-β1[151-153], but also by platelet-derived growth factor and interleukin 1α, whereas its production is inhibited by interleukin 1β[154,155].
In the ECM, versican interacts with various partners, such as tenascin-R, fibulin-1[156-158], fibrillin-1[157], fibronectin[159], P- and L-selectin[160,161], and various chemokines[150] via the globular domains or GAG chains. In addition, versican has been shown to bind to the epidermal growth factor receptor[150], and to the cell-surface proteins CD44[160] and integrin β1[162]. Recently, versican has been shown to act on macrophages through toll-like receptors (TLR2 and TLR6), and promote inflammatory cytokine production and tumor cell metastasis[163]. The ability of versican to interact with a variety of regulatory components and cell-surface molecules indicates that versican could potentially influence cell adhesion, proliferation, apoptosis, migration, and invasion[164-167].
Elevated expression of versican (V0 and V1 variants) has been found in numerous types of malignancies, including breast and prostate cancers, gliomas, osteosarcomas, fibrosarcomas, and melanomas, where it is associated with cancer relapse and poor patient outcome[168-174]. Recent studies show that expression of versican is regulated by a number of microRNAs[175,176]. Interestingly, the 3'UTR of versican can bind to and antagonize some of these microRNAs, thereby enhancing its own expression[177]. Indeed, transgenic mice expressing the 3'UTR region of versican develop HCC[178], demonstrating a possible role for versican expression in hepatocarcinogenesis. However, versican was not detected in tumor cells in immunohistochemical analyses from a large cohort of human HCC specimens[179]. Thus, further study is needed to confirm the role of versican in liver cancer.
CONCLUSION
Proteoglycans can be found on the cell surface and in the extracellular matrix. Their GAG chains interact with numerous regulatory molecules and signaling pathways, including growth factors, cytokines, and hormones, thus affording the potential to influence a myriad of cellular processes, including those linked with cancer development. There is clear evidence that proteoglycan composition changes with liver cancer development, and thus proteoglycans provide targets for potential therapeutic agents and diagnostic biomarkers.
P- Reviewer: Wirth TC S- Editor: Yu J L- Editor: A E- Editor: Liu XM