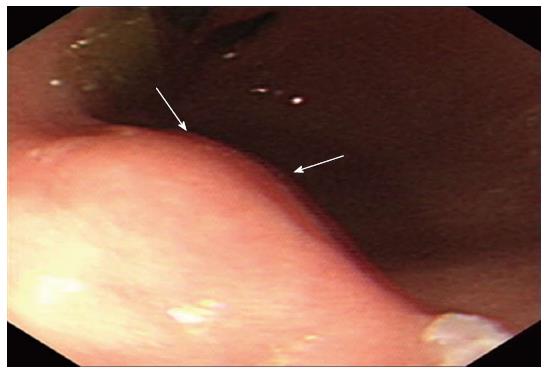 Figure 1 Gastroscopy.
An elevated nodular lesion (arrows) with smooth surfaces was observed in the anterior portion of the gastric antrum.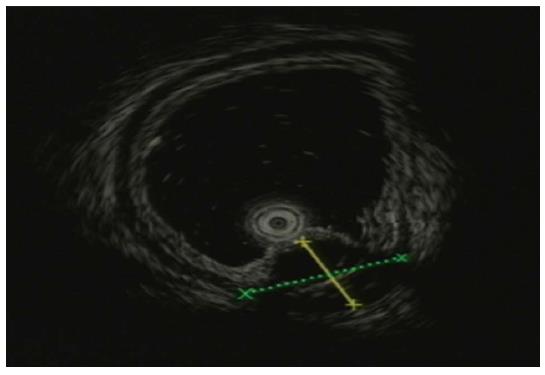 Figure 2 Endoscopic ultrasonography.
An anechoic mass with an irregularly thickened wall was observed in the submucosal lining of the stomach.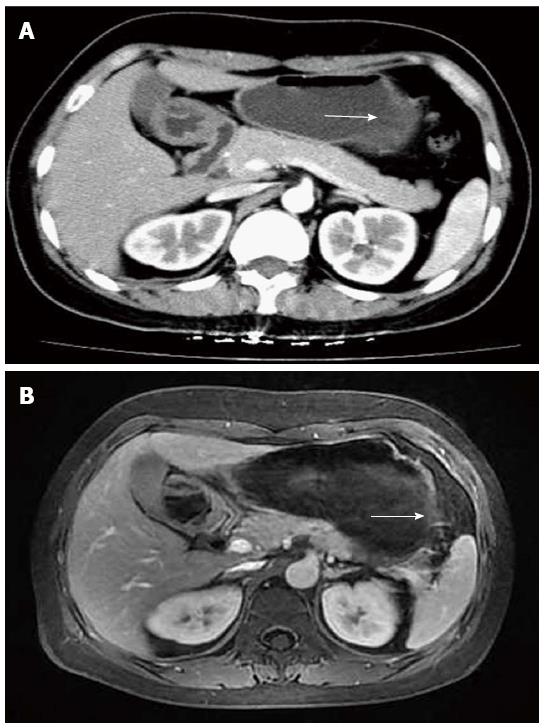 Figure 3 Radiology.
A: Computed tomography; B: Magnetic resonance imaging of the patient in a prone position showed that the gastric wall of the stomach at the greater curvature of the antrum was markedly and irregularly thickened, with mild to moderate enhancement (arrow).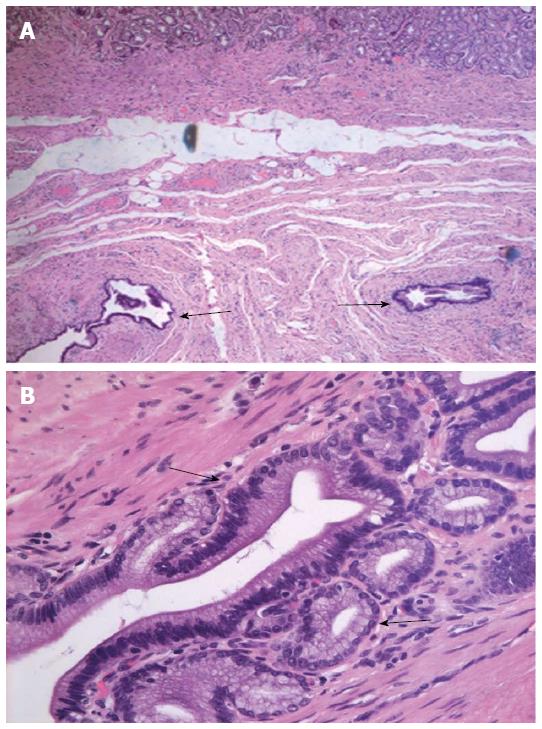 Figure 4 Histology.
Hematoxylin and eosin staining of nodular lesion specimens showed dilated cystic glands (arrows) in the A: Muscularis mucosa (× 50 magnification); B: Submucosal layers (× 400 magnification).
---
Citation: Yu XF, Guo LW, Chen ST, Teng LS. Gastritis cystica profunda in a previously unoperated stomach: A case report. World J Gastroenterol 2015; 21(12): 3759-3762
---