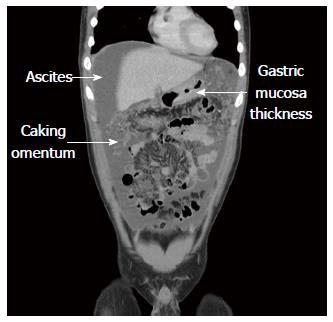 Figure 1 Massive ascites, gastric mucosa thickness, and caking omentum are shown by arrows on the coronal view of abdominal computed tomography.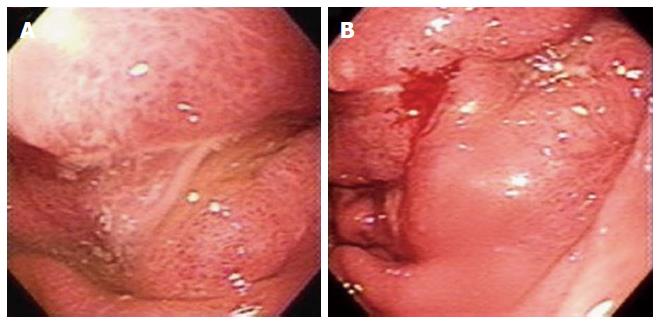 Figure 2 Endoscopy of our patient revealed blizzard morphology and nodular appearance on gastric mucosa (A), and with antral ulcers (B).
Biopsy was performed on the margin of the ulcers.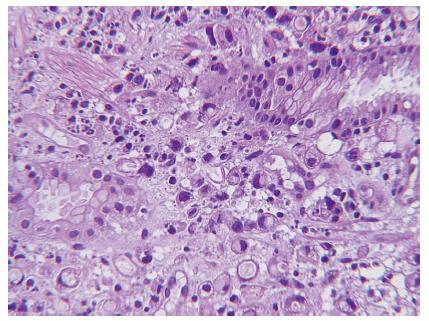 Figure 3 Histologic analysis of the specimen by the endoscopic gastric mucosal biopsy shows round-oval neoplastic cells arranged in abortive glandular pattern or individually over the lamina propria and signet-ring tumor cells are identified.
Hematoxylin and eosin staining, magnification × 400.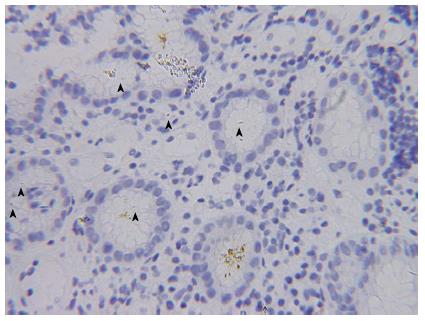 Figure 4 Helicobacter bacilli can be identified on Warthin-Starry stains (× 400), as shown by arrowheads.
---
Citation: Lin CH, Lin WC, Lai IH, Wu SF, Wu KH, Chen AC. Pediatric gastric cancer presenting with massive ascites. World J Gastroenterol 2015; 21(11): 3409-3413
---