Copyright
©2013 Baishideng Publishing Group Co.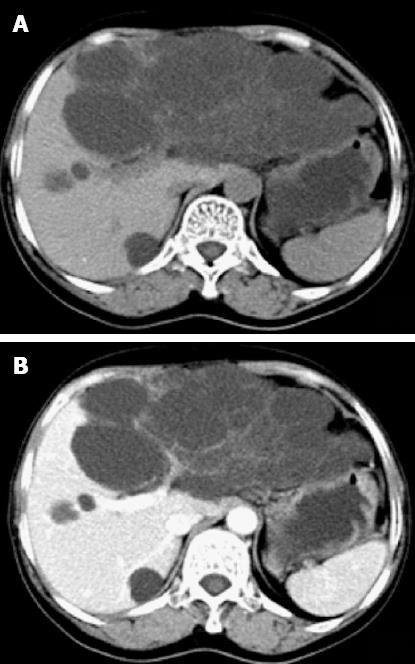 Figure 1 Transverse computed tomography scan showed a left hepatic multiloculated cystic mass measuring 15.
0 cm × 9.1 cm (A) and contrast computed tomography showing enhanced septum of the tumor (B). Simultaneously, multiple sizes of hypoattenuating shadows without enhancement were seen in the right liver lobe.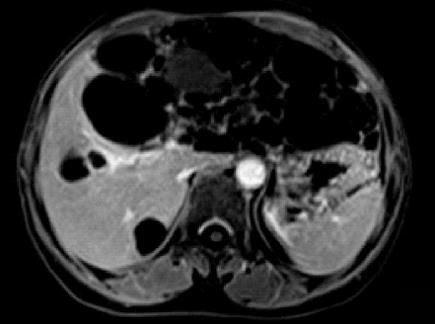 Figure 2 T1-weighted imaging revealed a large cystic tumor measuring approximately 18.
0 cm × 9.0 cm originating from the left liver lobe.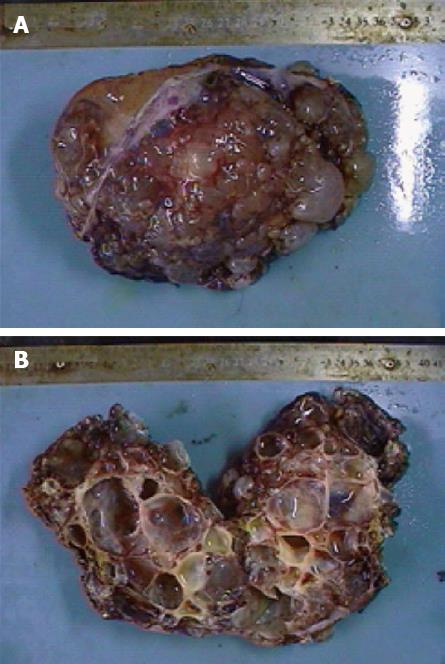 Figure 3 Resected left liver specimen showed a multilocular cystic lesion measuring 15 cm × 9 cm × 8 cm, covered with bullate nodules on the cut surface (A), and opened specimen filled with grayish yellow but clear fluid, the inner surface was smooth without any masses or excrescences (B).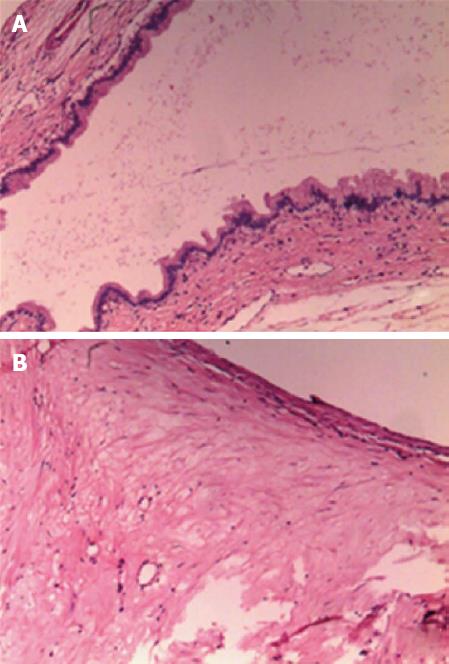 Figure 4 Microscopic evaluation showed a single layer of cuboidal to columnar epithelial cells (A) with underlying stroma with proliferating fibrous tissue and a small number of inflammatory cells (B) (hematoxylin and eosin stain, × 100).
---
Citation: Yang ZZ, Li Y, Liu J, Li KF, Yan YH, Xiao WD. Giant biliary cystadenoma complicated with polycystic liver: A case report. World J Gastroenterol 2013; 19(37): 6310-6314
---