Copyright
©2009 The WJG Press and Baishideng.
World J Gastroenterol.
Oct 21, 2009;
15(39): 4980-4983
Published online Oct 21, 2009. doi: 10.3748/wjg.15.4980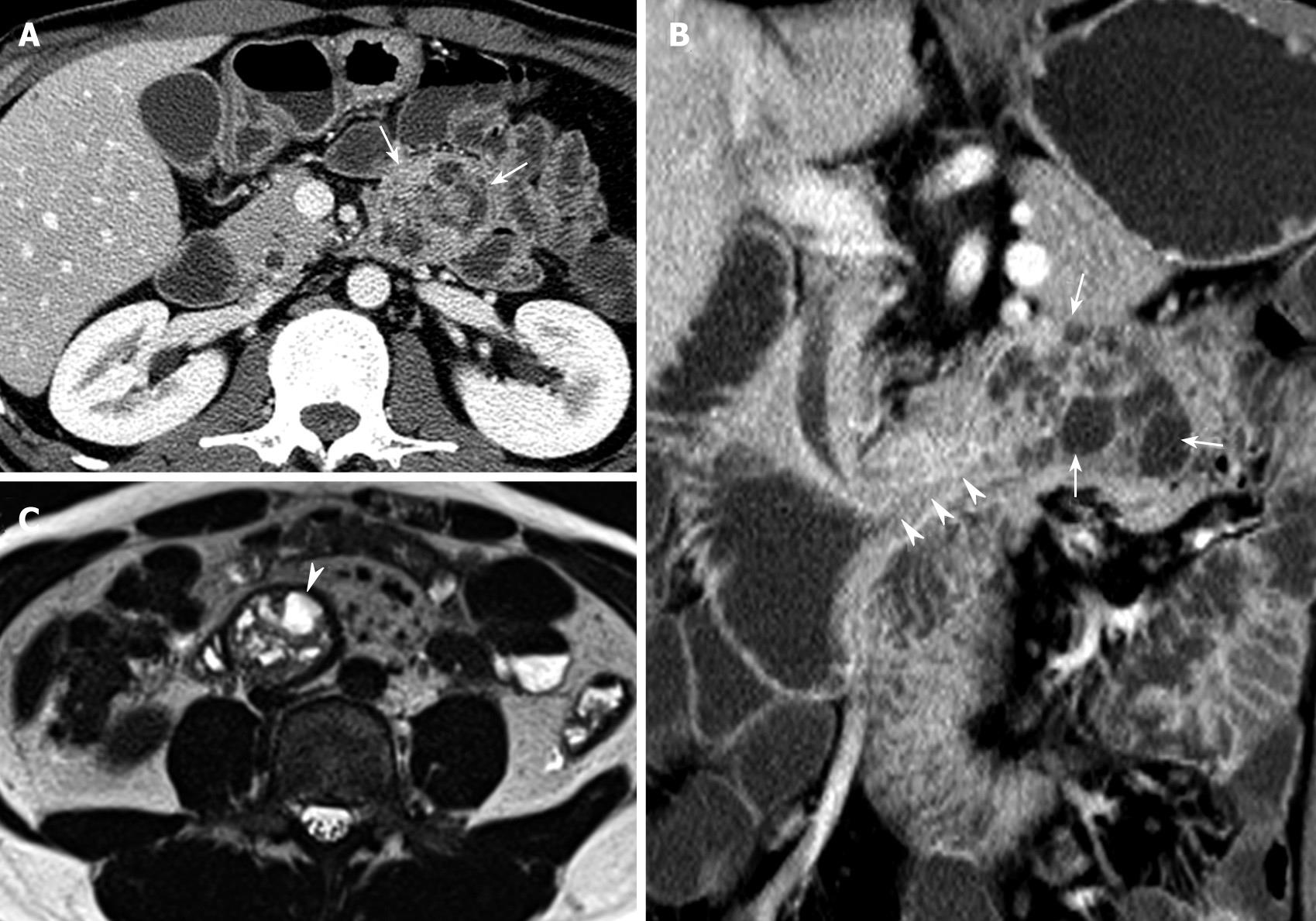 Figure 1 CT and MRI findings.
A: Axial portal venous-phase CT scan showing an intraluminal round mass (arrows) with internal multifocal low densities in the proximal jejunum; B: Coronal reformatted portal venous-phase CT demonstrating an identical configuration to the modified small bowel series showing a long stalk (arrowheads) and a well-defined mass with multifocal cystic lesions (arrows); C: A large, well-defined multi-chambered cystic mass showing high signal intensities (arrowhead) with its moved location in the third portion of the duodenum on axial T2-weighted images.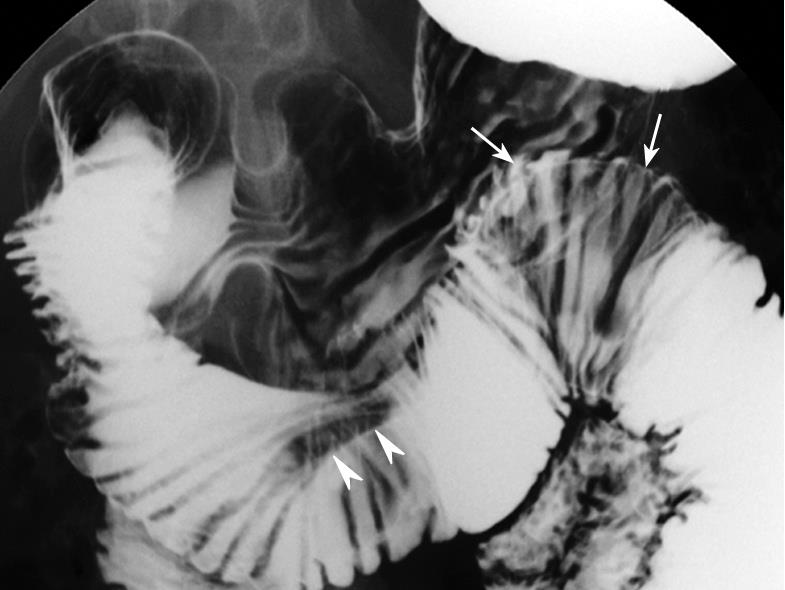 Figure 2 Modified small bowel series findings.
A well-demarcated round filling defect (arrows) at the proximal jejunum just below the Treitz ligament and a tubular filling defect with a long stalk (arrowheads) originating from the proximal third portion of the duodenum.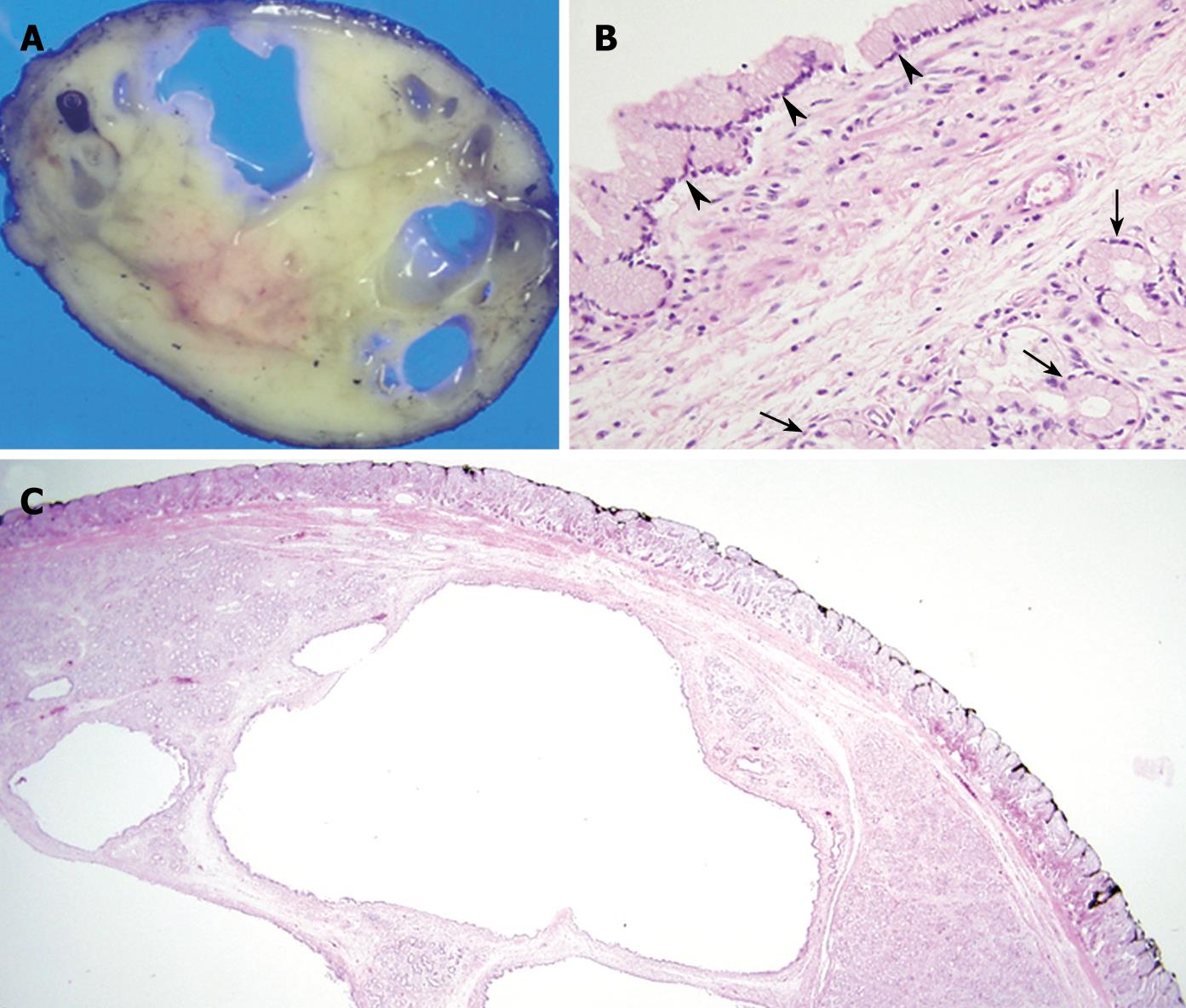 Figure 3 Histologic findings of the specimen.
A: Cut surface of the gross specimen showing a multiloculated cystic appearance filled with mucin-like material; B: Aggregated glands (arrows) are lined with cuboidal to columnar cells with abundant pale cytoplasm and a basally-located oval nucleus, resembling a normal Brunner's gland in histopathologic findings of cystic Brunner's gland hamartoma (HE, × 200) while the large cystic dilated gland showing the same lining (arrowheads) as a normal Brunner's gland; C: Cystic Brunner's gland hamartoma showing a well-demarcated nodular lesion, composed of a lobular collection of tubuloalveolar glands separated by fibrous septa, beneath the muscularis mucosa, in the low power field (× 12.5), while some glands showing cystic dilatation.
---
Citation: Park BJ, Kim MJ, Lee JH, Park SS, Sung DJ, Cho SB. Cystic Brunner's gland hamartoma in the duodenum: A case report. World J Gastroenterol 2009; 15(39): 4980-4983
---