Copyright
©2009 The WJG Press and Baishideng.
World J Gastroenterol.
Sep 7, 2009;
15(33): 4189-4192
Published online Sep 7, 2009. doi: 10.3748/wjg.15.4189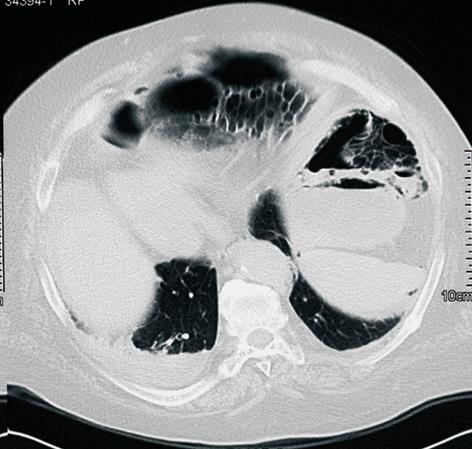 Figure 1 Unenhanced CT scan, showing the presence of multiple gas-filled parietal cysts and huge pneumoperitoneum.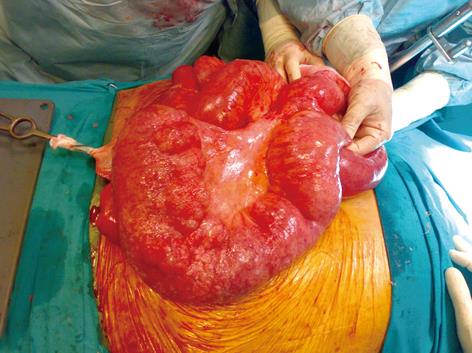 Figure 2 Intraoperative view of dilated and inflamed defunctionalized jejunal loop, with fibrous peritonitis.
No clear evidence of enteric or biliary contamination was present.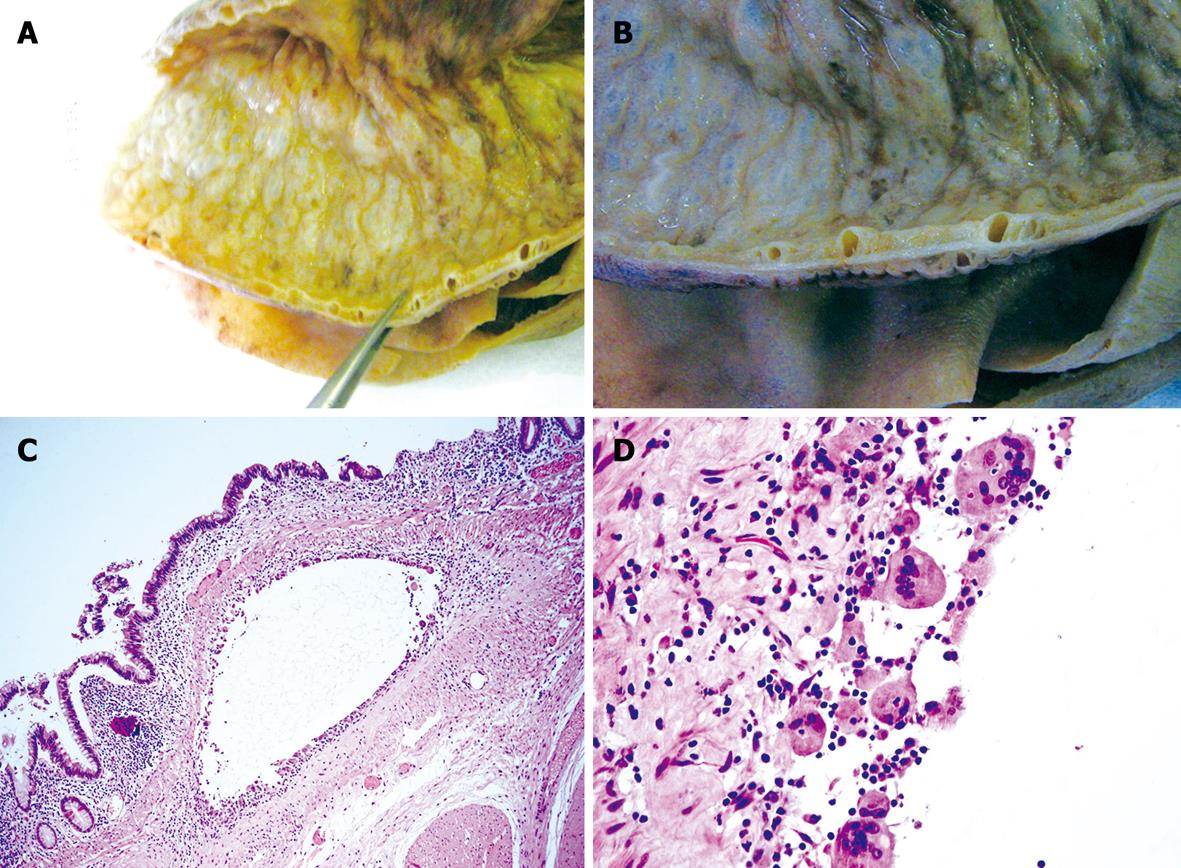 Figure 3 Pathological findings.
A and B: Macroscopic appearance of surgical specimen with the typical cysts at different magnifications; C and D: Submucosal cysts (C, HE, × 20) lined by giant cells (D, HE, × 100).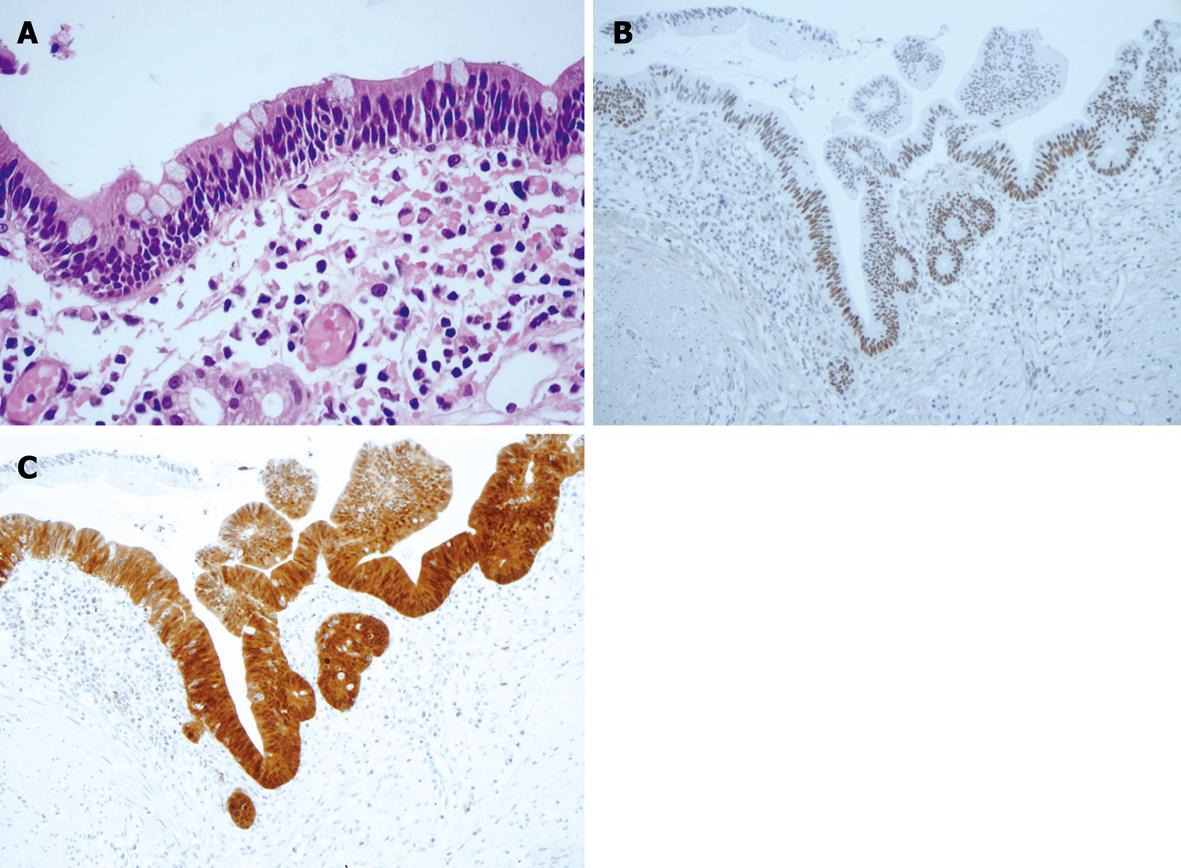 Figure 4 Histological appearance and immunohistochemical staining.
A: Focal area of mild dysplasia (HE, × 60); B: Positivity for P53; C: P16.
---
Citation: Portolani N, Baiocchi GL, Gadaldi S, Fisogni S, Villanacci V. Dysplasia in perforated intestinal pneumatosis complicating a previous jejuno-ileal bypass: A cautionary note. World J Gastroenterol 2009; 15(33): 4189-4192
---