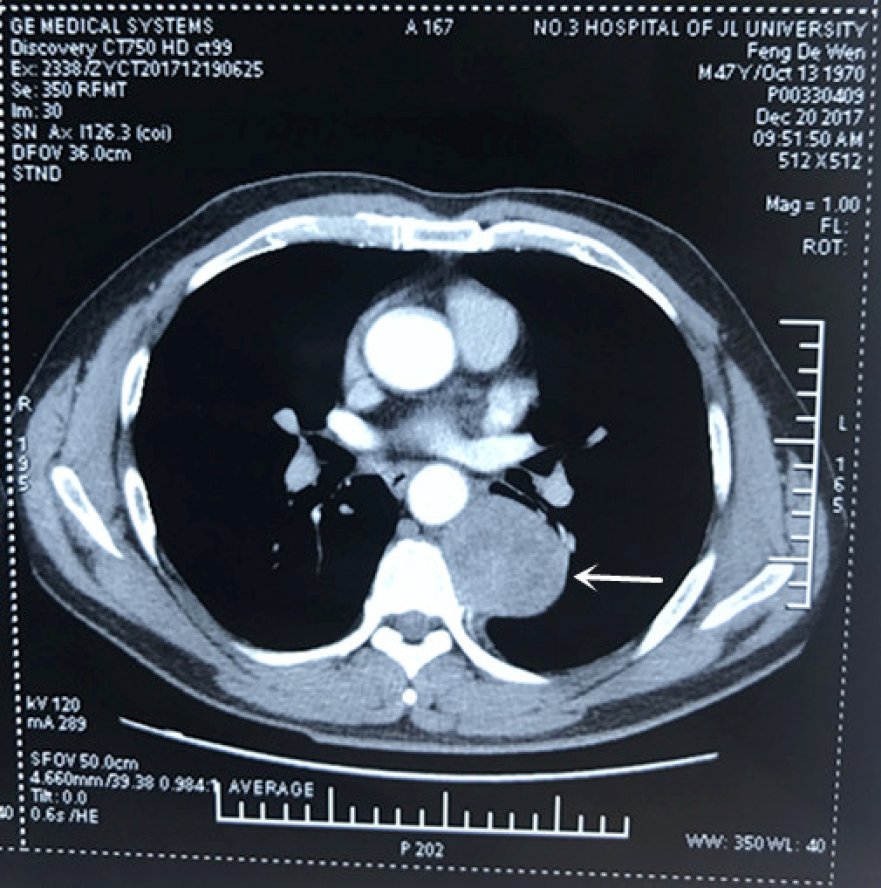 Figure 1 Chest-enhanced computed tomography image revealing a round, solid mass in the left posterior mediastinum, with low-density cystic lesions in the middle.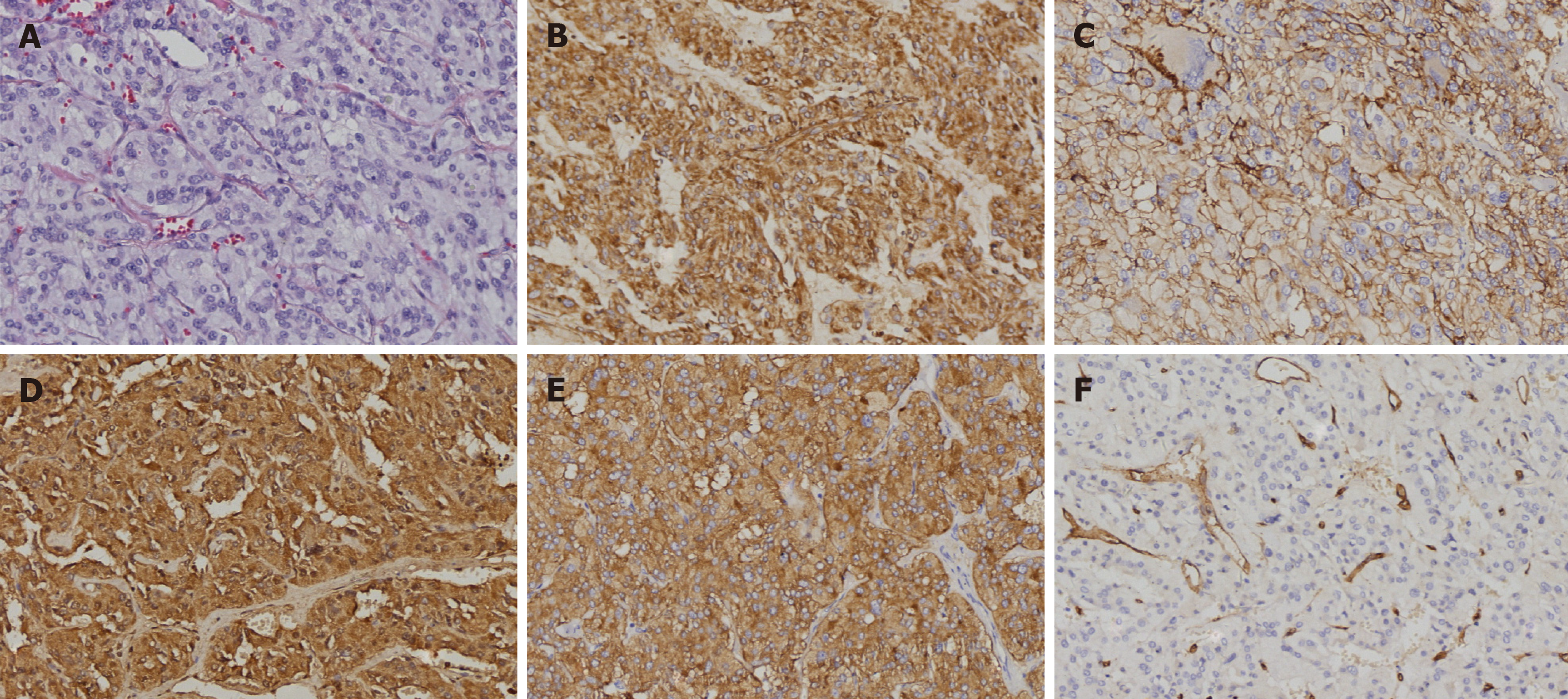 Figure 2 Pathology results.
A: Routine hematoxylin and eosin staining; B-F: Immunohistochemical staining; B: Vimentin (+); C: CD56 (+); D: CgA Chromogranin A (+); E: Synaptophysin (+); F: CD34 (vessel+). Original magnification 200×.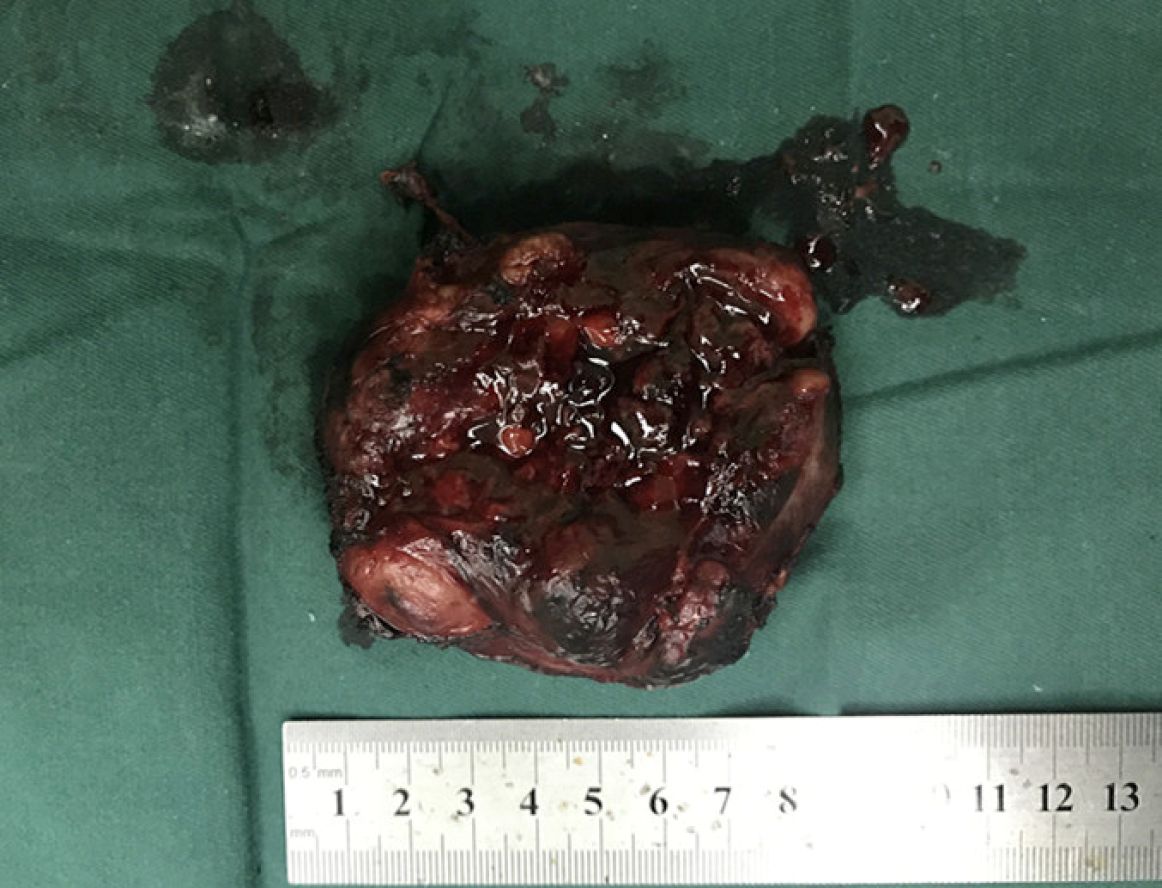 Figure 4 The gray-and-red section was soft, with a little capsule whose thickness was about 0.
1 cm, and the 2.5 cm-diameter pale-edged cystic degeneration in the central part.
---
Citation: Yin YY, Yang B, Ahmed YA, Xin H. Thoracotomy of an asymptomatic, functional, posterior mediastinal paraganglioma: A case report. World J Clin Cases 2019; 7(12): 1529-1534
---