Copyright
©2014 Baishideng Publishing Group Inc.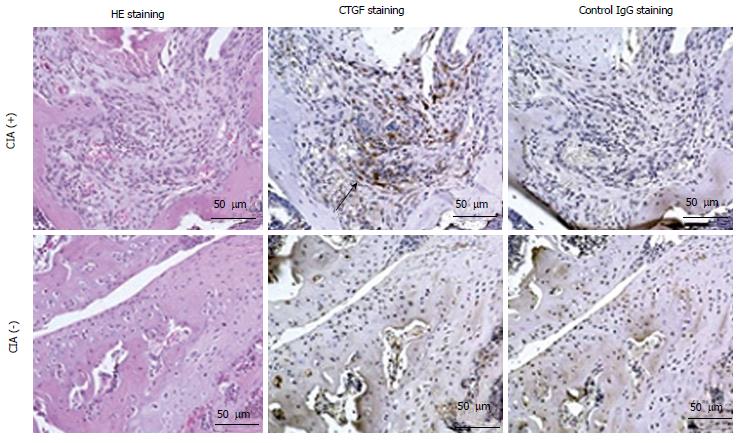 Figure 4 Increased in vivo expression of connective tissue growth factor at the articular tissue in collagen-induced arthritis mice.
The collagen-induced arthritis (CIA) mice were sacrificed at 8 wk after immunization for immunohistochemical analysis. The immunohistochemical staining showed massive connective tissue growth factor (CTGF) expression in the articular tissue samples from CIA mice (indicated by arrow) using anti-CTGF antibody or control goat immunoglobulin G antibody. Serial sections of the articular tissue samples were also counterstained with hematoxylin/eosin (HE) for detection of the arthritis.
---
Citation: Nozawa K, Fujishiro M, Takasaki Y, Sekigawa I. Inhibition of rheumatoid arthritis by blocking connective tissue growth factor. World J Orthop 2014; 5(5): 653-659
---