Copyright
©2014 Baishideng Publishing Group Inc.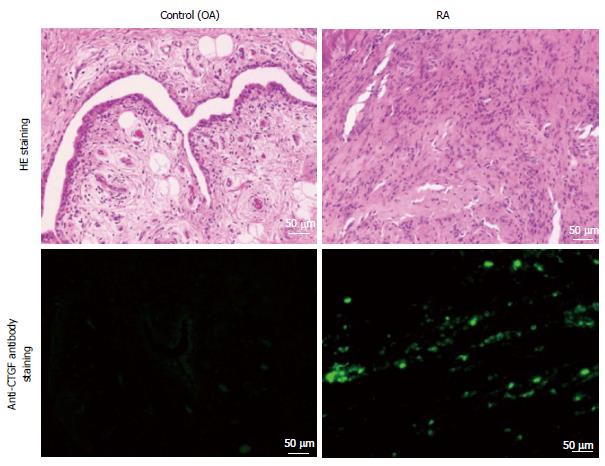 Figure 1 Connective tissue growth factor expression was increased at synovial tissue in rheumatoid arthritis.
Representative results of hematoxylin and eosin (HE) staining, immunofluorescence anti-connective tissue growth factor (CTGF) antibody staining, and anti-F4/80 antibody staining are shown using surgical samples from patients with rheumatoid arthritis (RA) and osteoarthritis (OA). The observed CTGF expression was stronger in the samples of patients with RA than in the samples of patients with OA.
---
Citation: Nozawa K, Fujishiro M, Takasaki Y, Sekigawa I. Inhibition of rheumatoid arthritis by blocking connective tissue growth factor. World J Orthop 2014; 5(5): 653-659
---