Copyright
©2014 Baishideng Publishing Group Inc.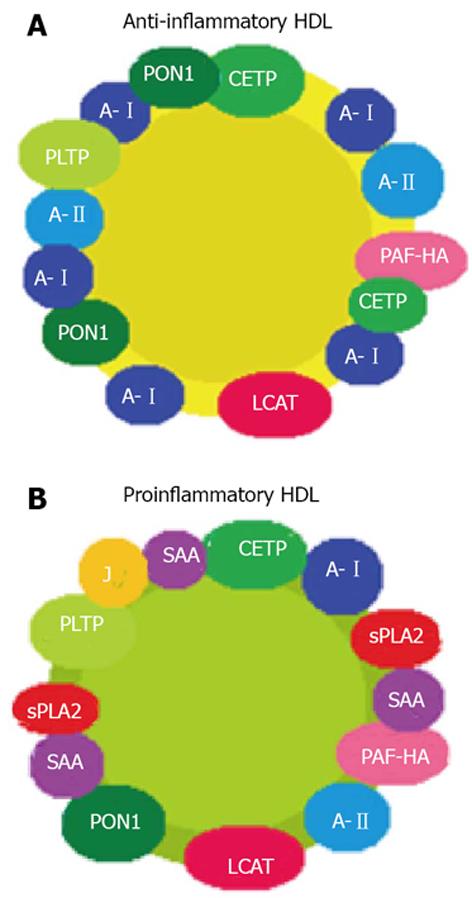 Figure 1 Structural change from normal protective anti-inflammatory high-density lipoproteins (A) to proinflammatory high-density lipoproteins (B) in the context of inflammation.
A-I: Apolipoprotein AI; A-II: Apolipoprotein AII; J: Apolipoprotein J; PON1: Paraoxonase 1; PLTP: Phospholipid transfer protein; CETP: Cholesteryl ester transfer protein; PAF-HA: Hydrolyzes platelet-activating factor; LCAT: Lecitin cholesterol acil transferasa; sPLA2: Pancreatic phospholipase A2; SAA: Serum amyloid protein A.
---
Citation: García-Gómez C, Bianchi M, de la Fuente D, Badimon L, Padró T, Corbella E, Pintó X. Inflammation, lipid metabolism and cardiovascular risk in rheumatoid arthritis: A qualitative relationship? World J Orthop 2014; 5(3): 304-311
---