Copyright
©2010 Baishideng Publishing Group Co.
World J Gastrointest Pharmacol Ther.
Oct 6, 2010;
1(5): 107-111
Published online Oct 6, 2010. doi: 10.4292/wjgpt.v1.i5.107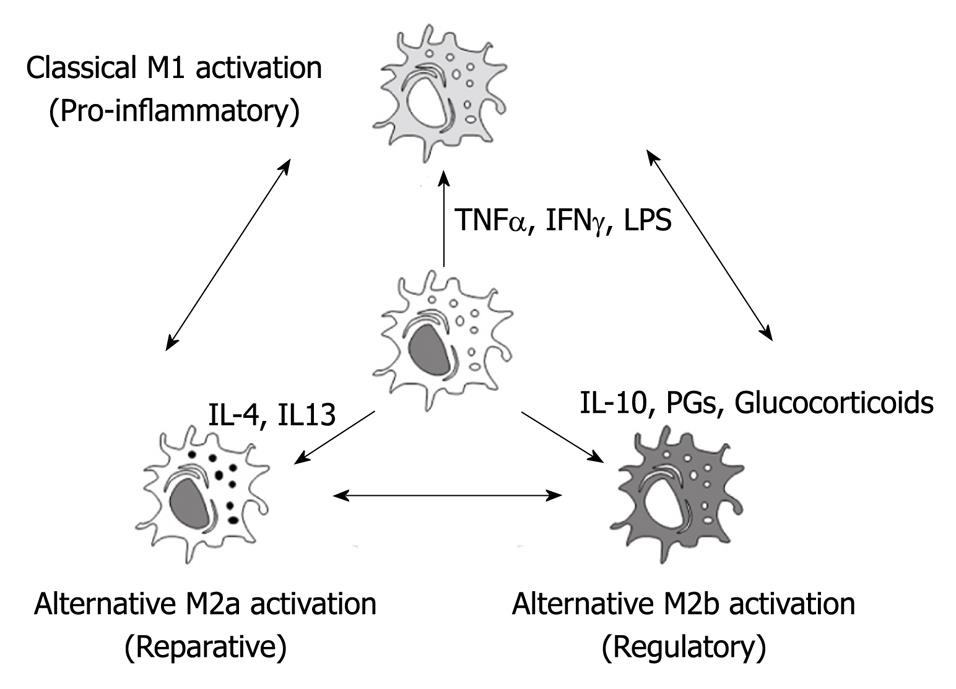 Figure 1 Depending on the microenvironment, macrophages could follow different activation processes.
Classical M1 activation is induced by bacterial products or pro-inflammatory cytokines as tumor necrosis factor α or IFNγ. Regulatory M2b activation is induced by glucocorticoids, prostaglandins or interleukin (IL)-10. Finally, reparative M2a activation depends mainly on IL-4 and IL-13. Since these phenotypes could be redirected, the modulation of macrophage phenotype could be a promising therapeutical approach for the treatment of the systemic effects of acute pancreatitis. TNFα: Tumor necrosis factor α.
---
Citation: Gea-Sorlí S, Closa D. Role of macrophages in the progression of acute pancreatitis. World J Gastrointest Pharmacol Ther 2010; 1(5): 107-111
---