World J Gastrointest Pharmacol Ther.
Feb 6, 2010;
1(1): 15-20
Published online Feb 6, 2010. doi: 10.4292/wjgpt.v1.i1.15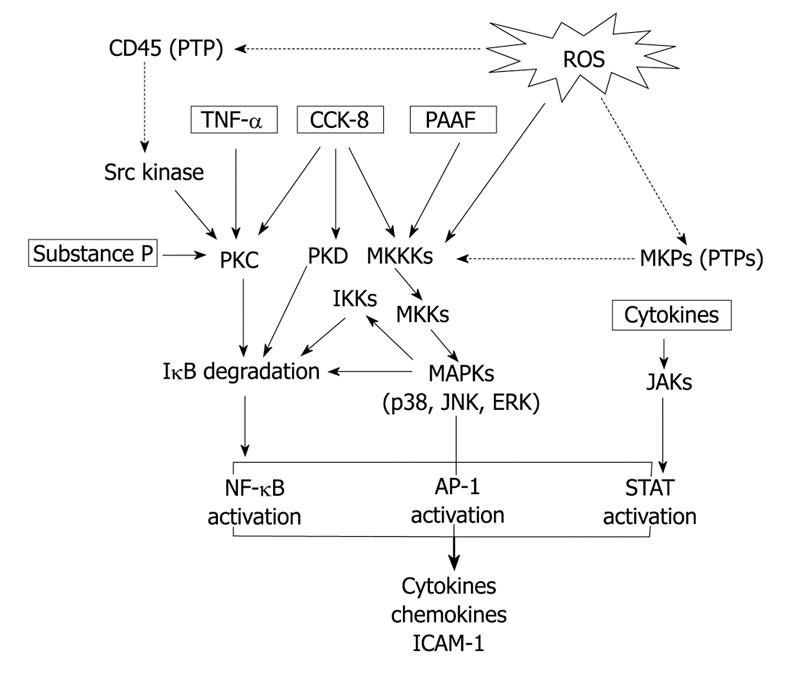 Figure 1 Signal transduction pathways involved in the expression of inflammatory mediators in pancreatic acinar cells.
Abbreviations: ROS: Reactive oxygen species; PTPs: Proteine tyrosine phosphatases; TNF-α: Tumor necrosis factor-α; CCK-8: Cholecystokinin-8; PAAF: Pancreatitis-associated ascitic fluid; PKC: Protein kinase C; PKD: Protein kinase D; MKKKs: Mitogen activated protein kinase kinase kinases; MKKs: Mitogen activated protein kinase kinases; MAPKs: Mitogen activated protein kinases; MKPs: Mitogen kinase phosphatases; IKKs: ΙκB kinases; JNK: Jun N-terminal kinase; ERK: Extracellular-regulated kinase; JAKs: Janus kinases; NF-κB: Nuclear factor-κB; AP-1: Activating factor-1; STAT: Signal transducers and activators of transcription. Arrows: Activation; Dotted arrows: Inhibition.
---
Citation: Dios ID. Inflammatory role of the acinar cells during acute pancreatitis. World J Gastrointest Pharmacol Ther 2010; 1(1): 15-20
---