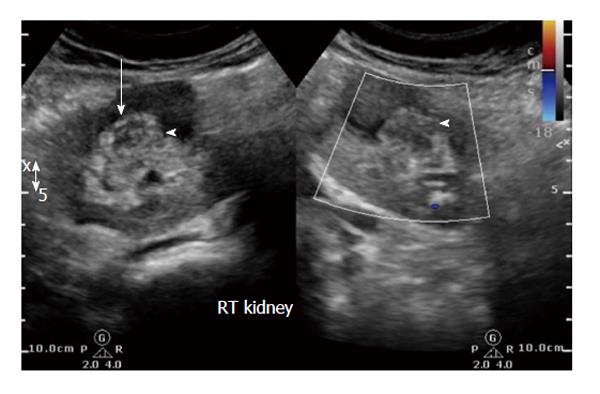 Figure 1 Initial ultrasound image reveals heteroechoic indeterminate renal sinus/renal pelvic lesion (white arrow).
Doppler revealed negligible vascularity.

Figure 2 Composite of non contrast axial MDCT-post contrast corticomedullary and post contrast nephrographic phases reveals poorly enhancing isodense lesion within the renal pelvis exhibiting calcific specks (white arrow) and hypo-attenuating lesion along its lateral aspect (red arrows).
Subtle thickening of the urothelial walls is present.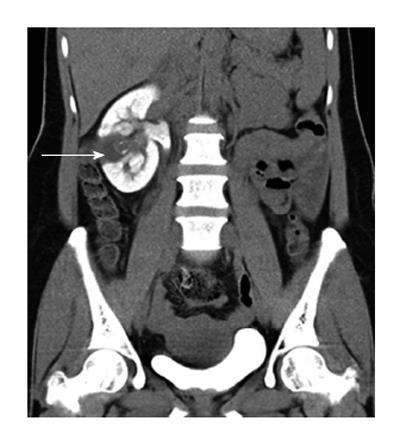 Figure 3 Delayed oblique coronal multiplanar reformat MDCT image shows the lesion as a filling defect within the collecting system.
The lesion and laterally placed cortical cyst are inseparable. Additionally, persistent nephrogram is noted.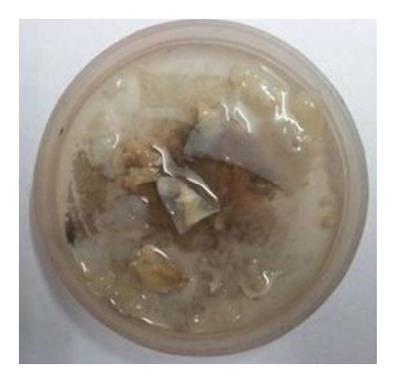 Figure 4 Photograph of the fleshy membranes passed spontaneously by the patient few days after ureteroscopy.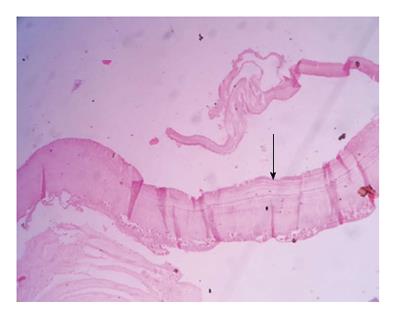 Figure 5 Microscopy (magnification 100 ×) revealed characteristic hydatid lamellated layer (arrow) with occasional brood capsules.
---
Citation: Bhaya A, Shinde AP. Isolated renal hydatid presenting as a complex renal lesion followed by spontaneous hydatiduria. World J Radiol 2015; 7(7): 180-183
---