Copyright
©2011 Baishideng Publishing Group Co.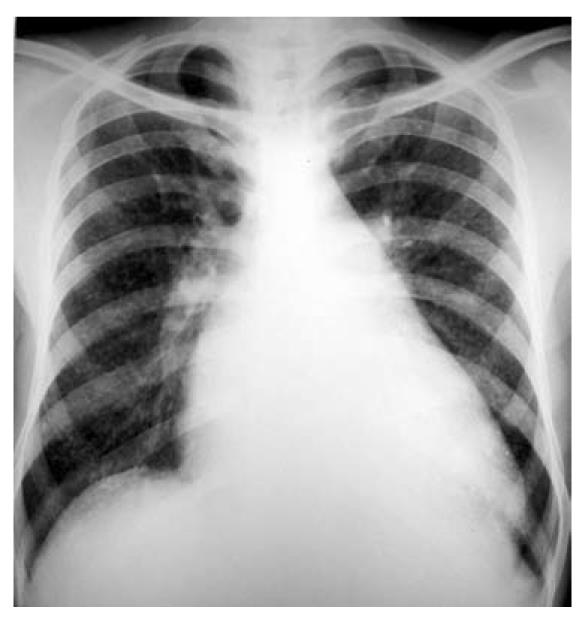 Figure 1 Chest radiography showed cardiomegaly with straightening of the left heart border.
In addition, there were diffusely scattered miliary nodular opacities (approximately 3 mm).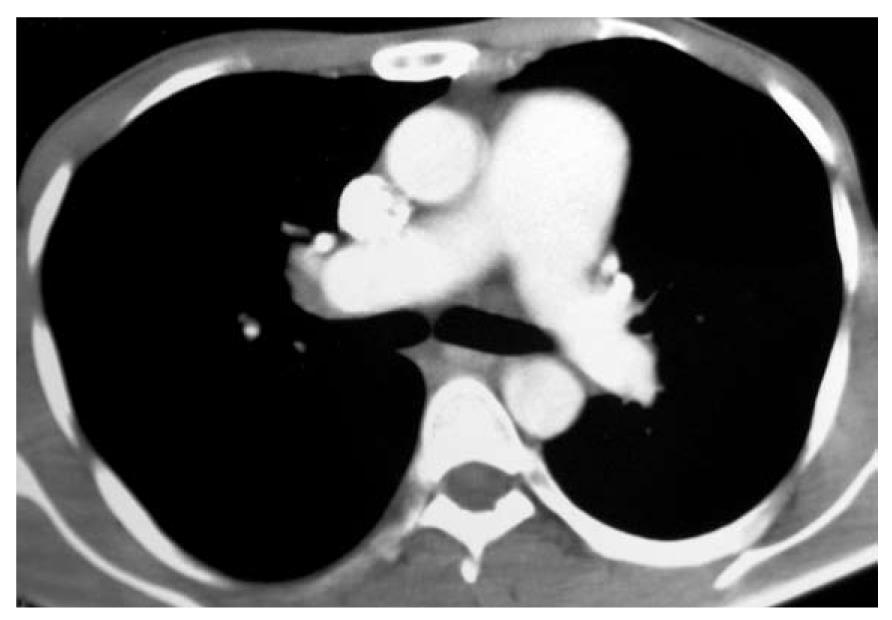 Figure 2 Chest computed tomography (mediastinal sections) showed an enlarged main pulmonary arterial trunk.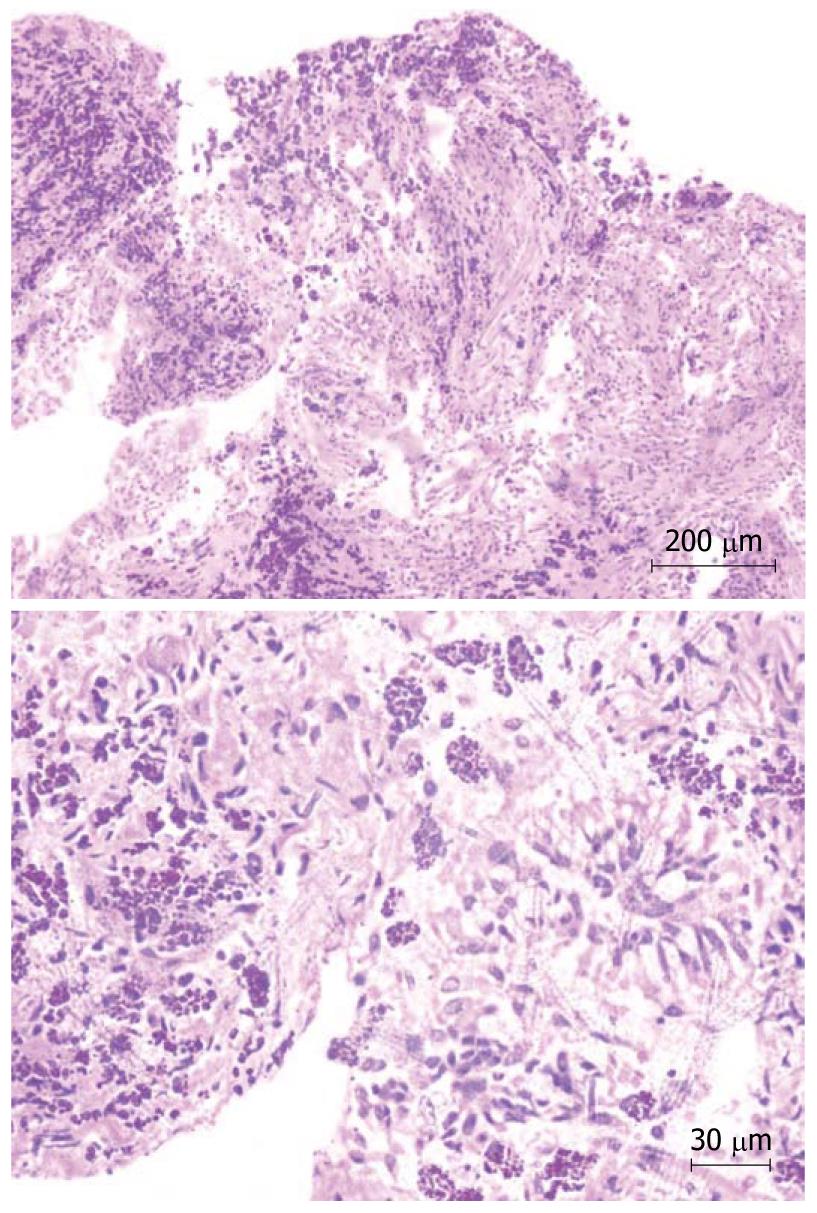 Figure 4 Bronchoscopic lung biopsy (upper) showed alveoli filled with coarse pigment-laden macrophages with sparse lymphocytic infiltrate in the interstitial septa.
The figure on the bottom reveals the same findings at a higher magnification.
---
Citation: Agrawal G, Agarwal R, Rohit MK, Mahesh V, Vasishta RK. Miliary nodules due to secondary pulmonary hemosiderosis in rheumatic heart disease. World J Radiol 2011; 3(2): 51-54
---