Copyright
©2010 Baishideng Publishing Group Co.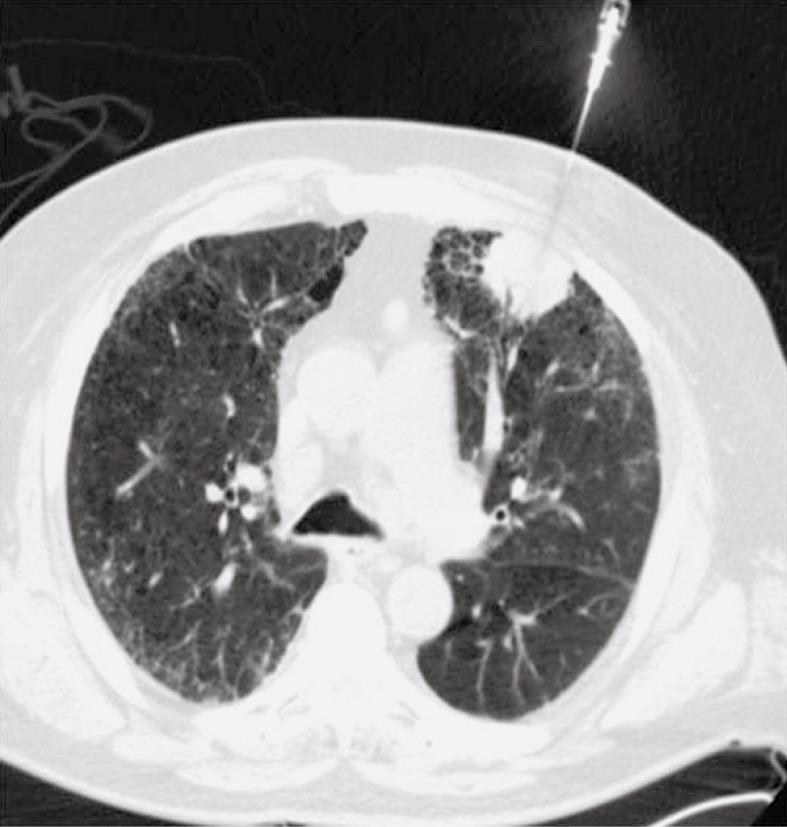 Figure 1 Chest computed tomography (CT) demonstrates the left upper lobe mass during the biopsy.
The mass abuts the chest wall with mild adjacent emphysematous changes without large bullae.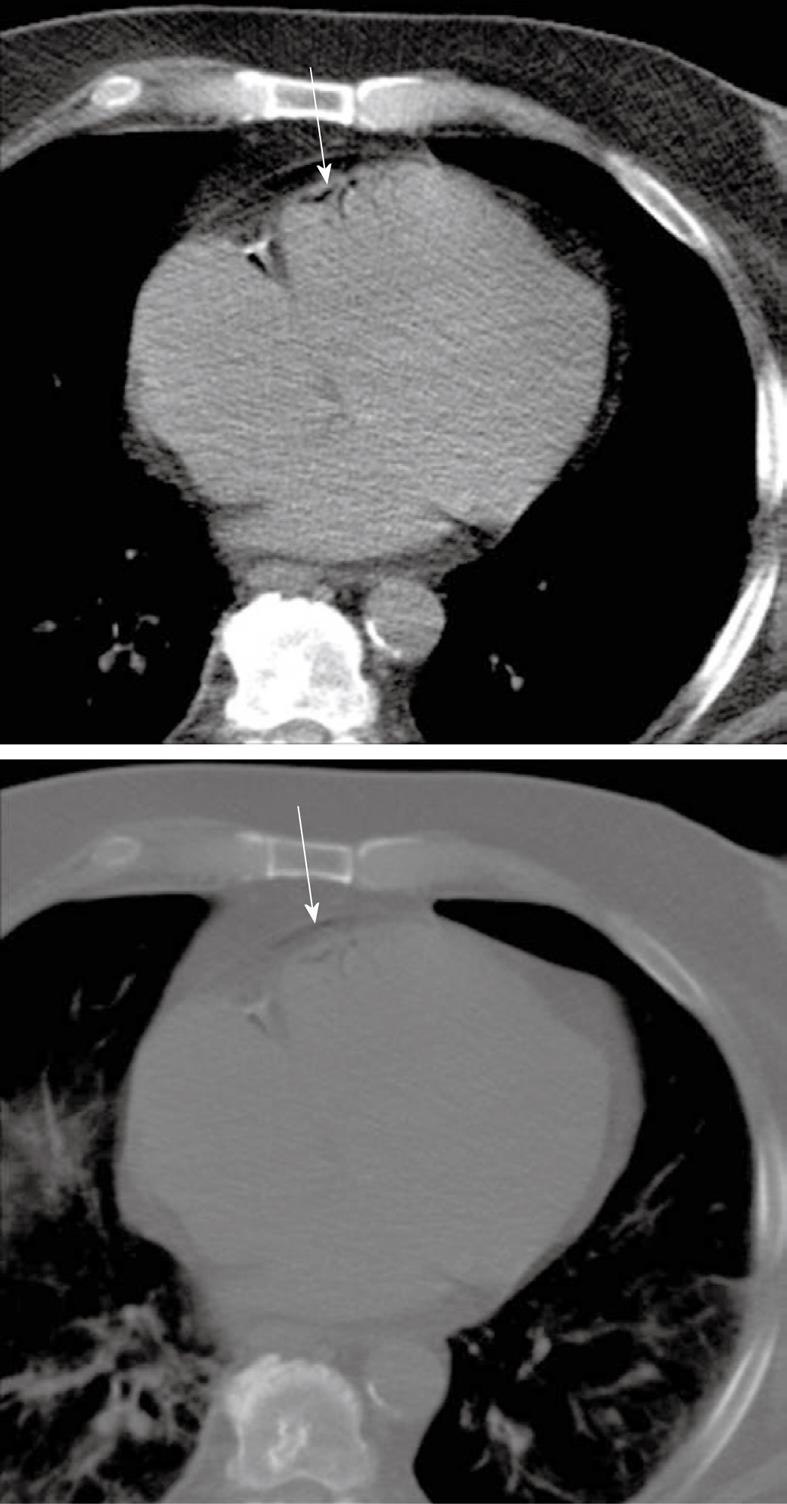 Figure 2 Axial images in soft tissue and lung window through the lower mediastinum, display a small amount of air in the epicardium (arrows), thought to be along the peripheral coronary vessels.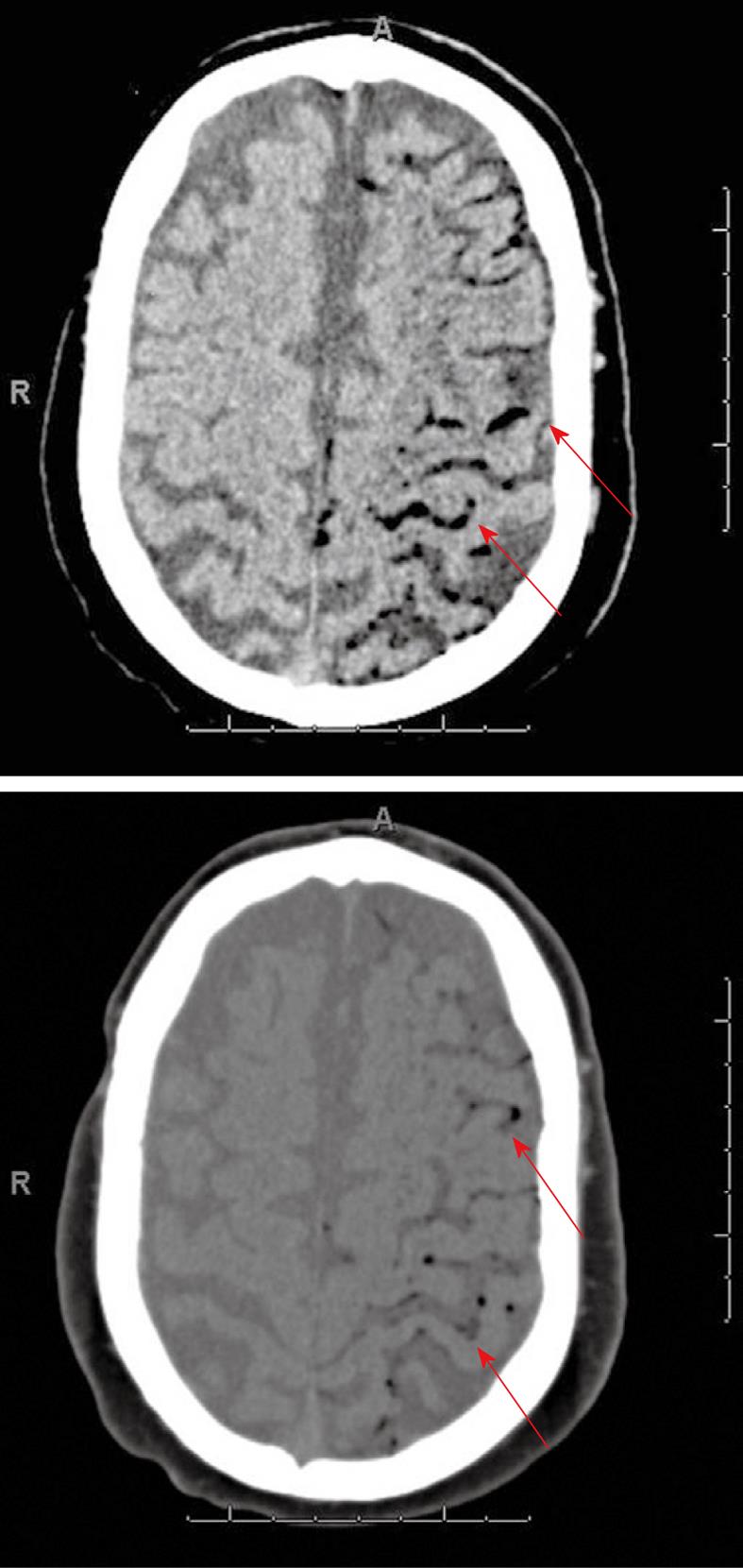 Figure 3 Head CT in brain and soft tissue windows demonstrates abnormal air along the left vertex subarachnoid spaces and cortical vessels (arrows), suggesting air embolus.
---
Citation: Bou-Assaly W, Pernicano P, Hoeffner E. Systemic air embolism after transthoracic lung biopsy: A case report and review of literature. World J Radiol 2010; 2(5): 193-196
---