World J Gastrointest Oncol.
Jan 15, 2023;
15(1): 102-111
Published online Jan 15, 2023. doi: 10.4251/wjgo.v15.i1.102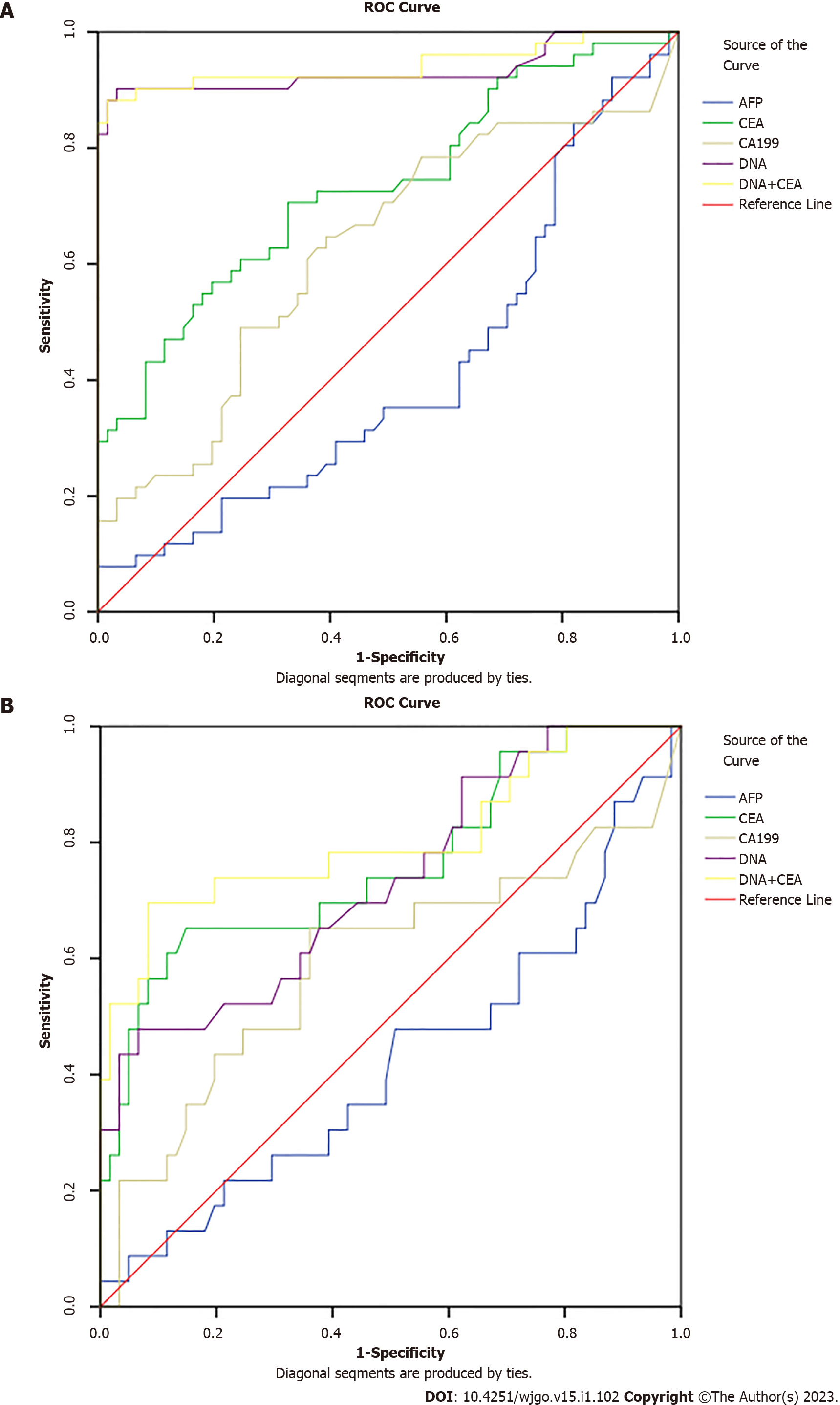 Figure 2 The receiver operating characteristic curves of tumor markers were analyzed to assess colorectal cancer and colorectal adenomas.
A: Colorectal cancer; B: Colorectal adenomas. ROC: Receiver operating characteristic; AFP: Alpha-feto protein; CEA: Carcinoembryonic antigen; CA199: Carbohydrate antigen 199.
---
Citation: Gao HL, Lv LB, Zhao WF, Lu QW, Fan JQ. Diagnostic accuracy of the multi-target stool DNA test in detecting colorectal cancer: A hospital-based study. World J Gastrointest Oncol 2023; 15(1): 102-111
---