Copyright
©2013 Baishideng Publishing Group Co.
World J Gastrointest Endosc.
Aug 16, 2013;
5(8): 417-419
Published online Aug 16, 2013. doi: 10.4253/wjge.v5.i8.417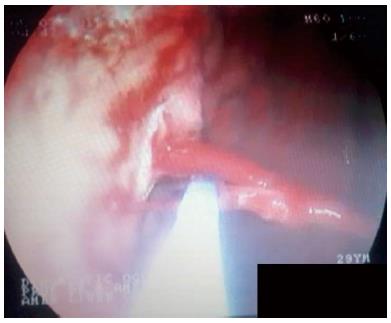 Figure 1 Dieulafoy's lesion in male patient presented with active haematemesis.
Note the haemorrhagic arterior in greater gastric curvature.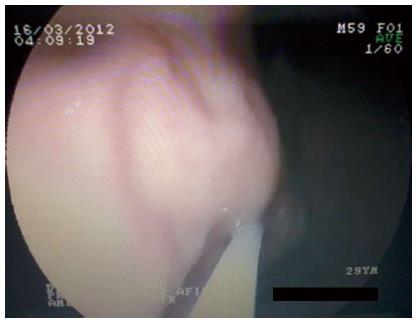 Figure 2 Injection of Dieulafoy's lesion with 1 cm Isoamyl 2-Cyanoacrylate dissolved in 1 cm Lipidol, 1:1 ratio.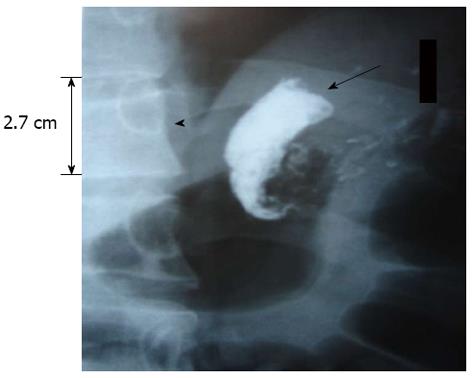 Figure 4 Erect X-ray, showing Dieulafoy large Arteriole after Iso Amyl-2-cyanoacrylate injection.
It opens directly into the gastric cavity. Note the large caliber of the Arteriole (arrow) corresponding to the adjacent Lumbar Vertebra (arrow head).
---
Citation: Elrazek AEMAA, Yoko N, Hiroki M, Afify M, Asar M, Ismael B, Salah M. Endoscopic management of Dieulafoy's lesion using Isoamyl-2-cyanoacrylate. World J Gastrointest Endosc 2013; 5(8): 417-419
---