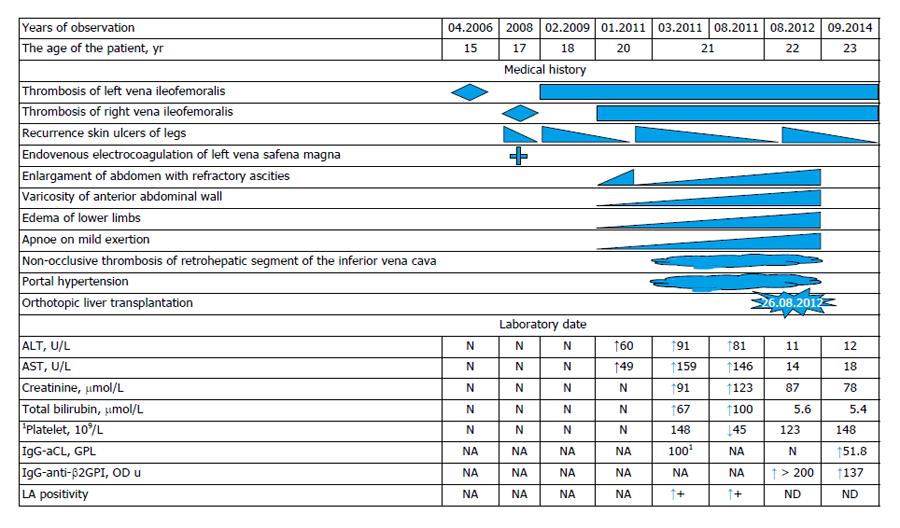 Figure 1 Scheme of medical history and laboratory date of the patient. aCL: Antibodies to cardiolipin; anti-β2GP1: Antibodies to anti-β2-glycoprotein 1; LA: Lupus anticoagulant; N: Normal range; NA: Not available; ND: Not done; ALT: Alanine aminotransferase; AST: Aspartate aminotransferase; GPL: G phospholipid units; OD u: Optical density units. 1Total aPL > 100 (normal range: 0-20).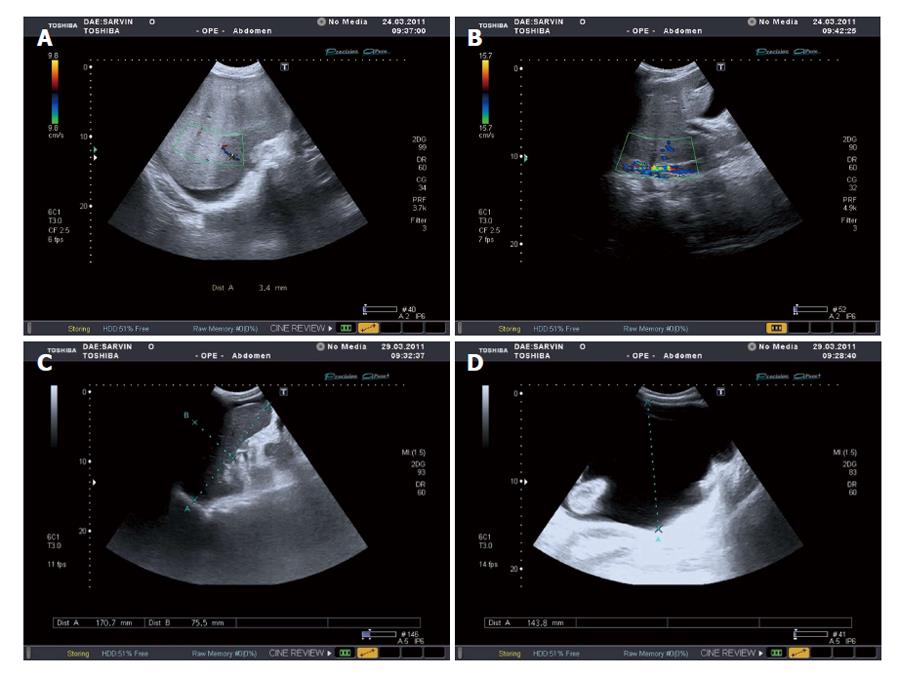 Figure 2 Ultrasound Doppler examination: Liver with signs of cirrhotic changes and luminal occlusion of hepatic veins to 3.
4 mm (A); Non-occlusive thrombosis of retrohepatic segment of the inferior vena cava (B); Signs of portal hypertension development: ascites (C) and splenomegaly (D).

Figure 3 Physical examination findings: Dilated subcutaneous veins of the anterior abdominal wall (A), signs of chronic venous deficiency: Hyperpigmentation of skin, lypodermatosclerosis, oedema of lower limbs (B and C).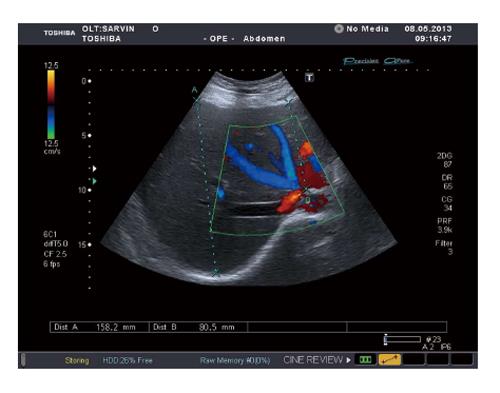 Figure 4 Ultrasound Doppler examination: Examination made 8 mo after liver transplantation.
No changes in liver echogenecity. Hepatic veins: Walls not thickened, uniform lumen, blood flow preserved.
---
Citation: Reshetnyak TM, Seredavkina NV, Satybaldyeva MA, Nasonov EL, Reshetnyak VI. Liver transplantation in a patient with primary antiphospholipid syndrome and Budd-Chiari syndrome. World J Hepatol 2015; 7(19): 2229-2236
---