Copyright
©2014 Baishideng Publishing Group Co.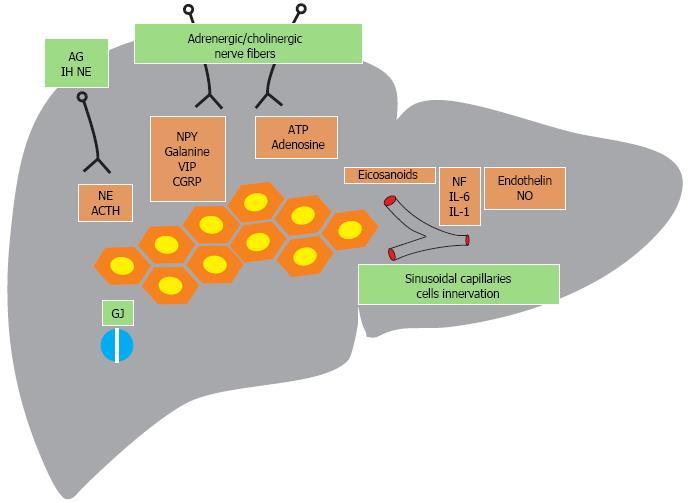 Figure 1 Schematic representation of the communication pathways between nerve fibers and hepatocytes.
AG: Adrenal gland; IH NE: Intrahepatic nerve endings; ATP: Adenosine triphosphate; NPY: Neuropeptide Y; VIP: Vasoactive intestinal peptide; CGRP: Calcitonin gene-related peptide; IL: Interleukin; NF: Necrotic factor; NO: Nitric oxide; GJ: Gap junction.
---
Citation: Streba LAM, Vere CC, Ionescu AG, Streba CT, Rogoveanu I. Role of intrahepatic innervation in regulating the activity of liver cells. World J Hepatol 2014; 6(3): 137-143
---