Copyright
©2014 Baishideng Publishing Group Inc.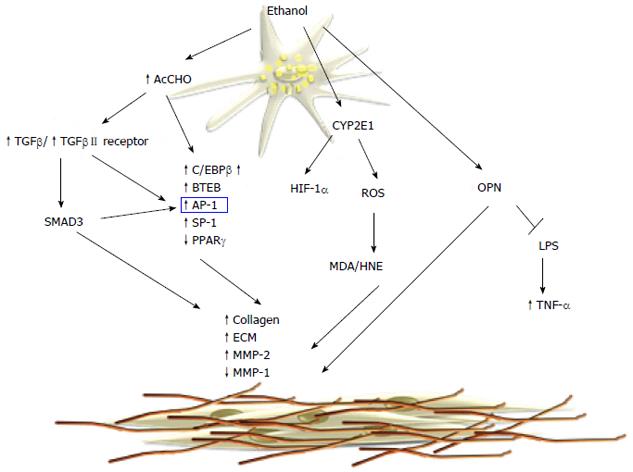 Figure 3 Molecular mechanisms of alcoholic fibrosis.
Acetaldehyde causes increased synthesis of collagen and extracellular matrix (ECM) components through the activation of the transforming growth factor (TGF)-β/SMAD3 signaling pathway. The microsomal metabolism of ethanol leads to protein adduct formation that upregulates collagen synthesis. MDA: Malondialdehyde; OPN: Osteopontin; LPS: Lipopolysaccharide; TNF-α: Tumor necrosis factor-α; MMP: Metalloproteinase; HNE: Hydroxynonenal; AP-1: Activator protein-1; SP-1: Specificity protein-1.
---
Citation: Ceni E, Mello T, Galli A. Pathogenesis of alcoholic liver disease: Role of oxidative metabolism. World J Gastroenterol 2014; 20(47): 17756-17772
---