Copyright
©2013 Baishideng Publishing Group Co.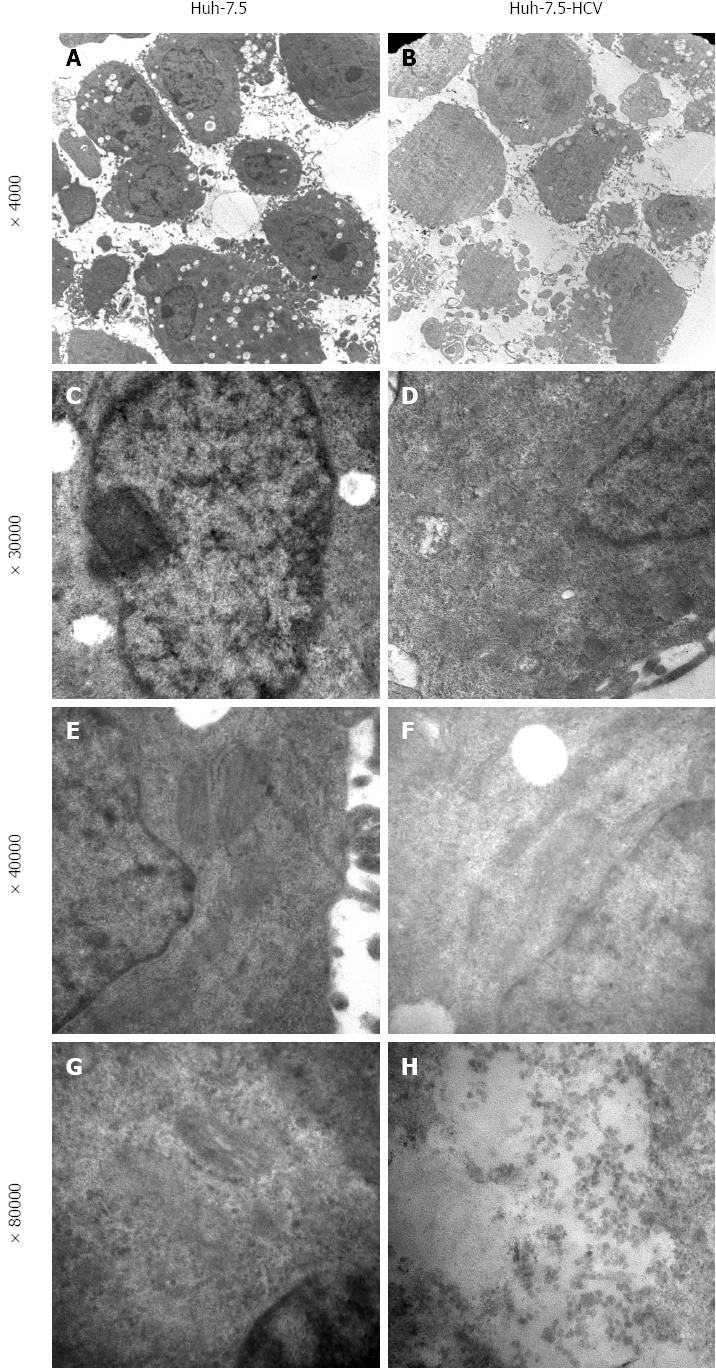 Figure 2 Transmission electron microscopy of hepatitis C virus-transfected Huh7.
5 cells (× 4000, × 30000, × 40000, × 80000). A, C, E, G: Control human hepatoma cells, no virus-like particles, mitochondrial and endoplasmic reticulum are normal; B, D, F, H: HCV-transfected human hepatoma cells, human hepatoma cells have large deformed nuclei, and cultured cells prone to exist large vacuoles; D shows mitochondrial swelling and cristae disappearance; F shows the rough endoplasmic reticulum increased; H shows spherical structures of electron density, diameter is between 30-50 nm.
---
Citation: Sun MZ, Dang SS, Wang WJ, Jia XL, Zhai S, Zhang X, Li M, Li YP, Xun M. Cytokeratin 8 is increased in hepatitis C virus cells and its ectopic expression induces apoptosis of SMMC7721 cells. World J Gastroenterol 2013; 19(37): 6178-6187
---