Copyright
©2012 Baishideng Publishing Group Co.
World J Gastroenterol.
Feb 28, 2012;
18(8): 746-753
Published online Feb 28, 2012. doi: 10.3748/wjg.v18.i8.746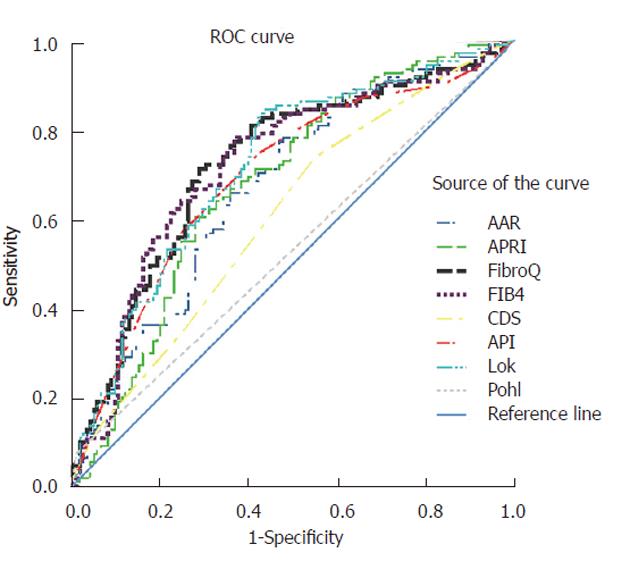 Figure 3 Receiver operating characteristic curves of simple noninvasive tests evaluated for prediction of extensive fibrosis (F3 and F4).
AAR: AST/ALT ratio; APRI: AST-to-platelet ratio index; AST: Aspartate aminotransferase; ALT: Alanine aminotransferase; API: Age-platelet index; CDS: Cirrhosis discriminant score; ROC: Receiver operating characteristic.
---
Citation: Hsieh YY, Tung SY, Lee K, Wu CS, Wei KL, Shen CH, Chang TS, Lin YH. Routine blood tests to predict liver fibrosis in chronic hepatitis C. World J Gastroenterol 2012; 18(8): 746-753
---