Copyright
©2011 Baishideng Publishing Group Co.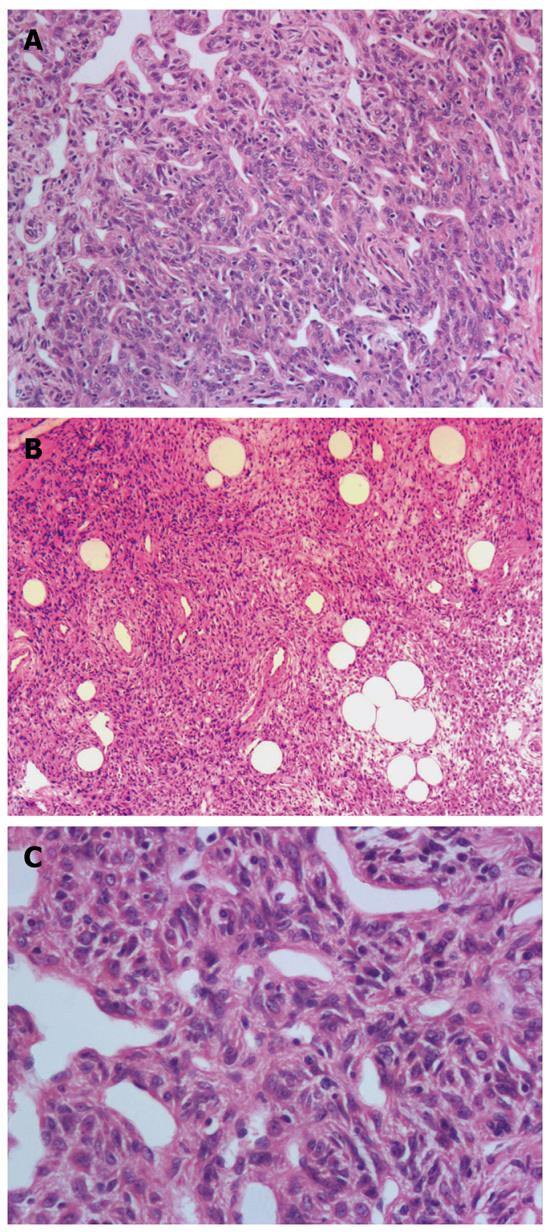 Figure 1 Histological findings of gastric lipomatous hemangiopericytoma by hematoxylin and eosin stains.
A: Hemangiopericytoma-like areas in the lipomatous hemangiopericytoma (LHPC) showing a patternless architecture of oval to spindle cells surrounding the ectatic thin-walled branching vessels (HE, × 100); B: The clusters of mature adipocytes in the LHPC (HE, × 40); C: The nonatypical, ill-defined tumor cells had a weakly eosinophilic cytoplasm and contained spindled nuclei (HE, × 200). HE: Hematoxylin and eosin.
---
Citation: Jing HB, Meng QD, Tai YH. Lipomatous hemangiopericytoma of the stomach: A case report and a review of literature. World J Gastroenterol 2011; 17(43): 4835-4838
---