Copyright
©2008 The WJG Press and Baishideng.
World J Gastroenterol.
Mar 28, 2008;
14(12): 1842-1850
Published online Mar 28, 2008. doi: 10.3748/wjg.14.1842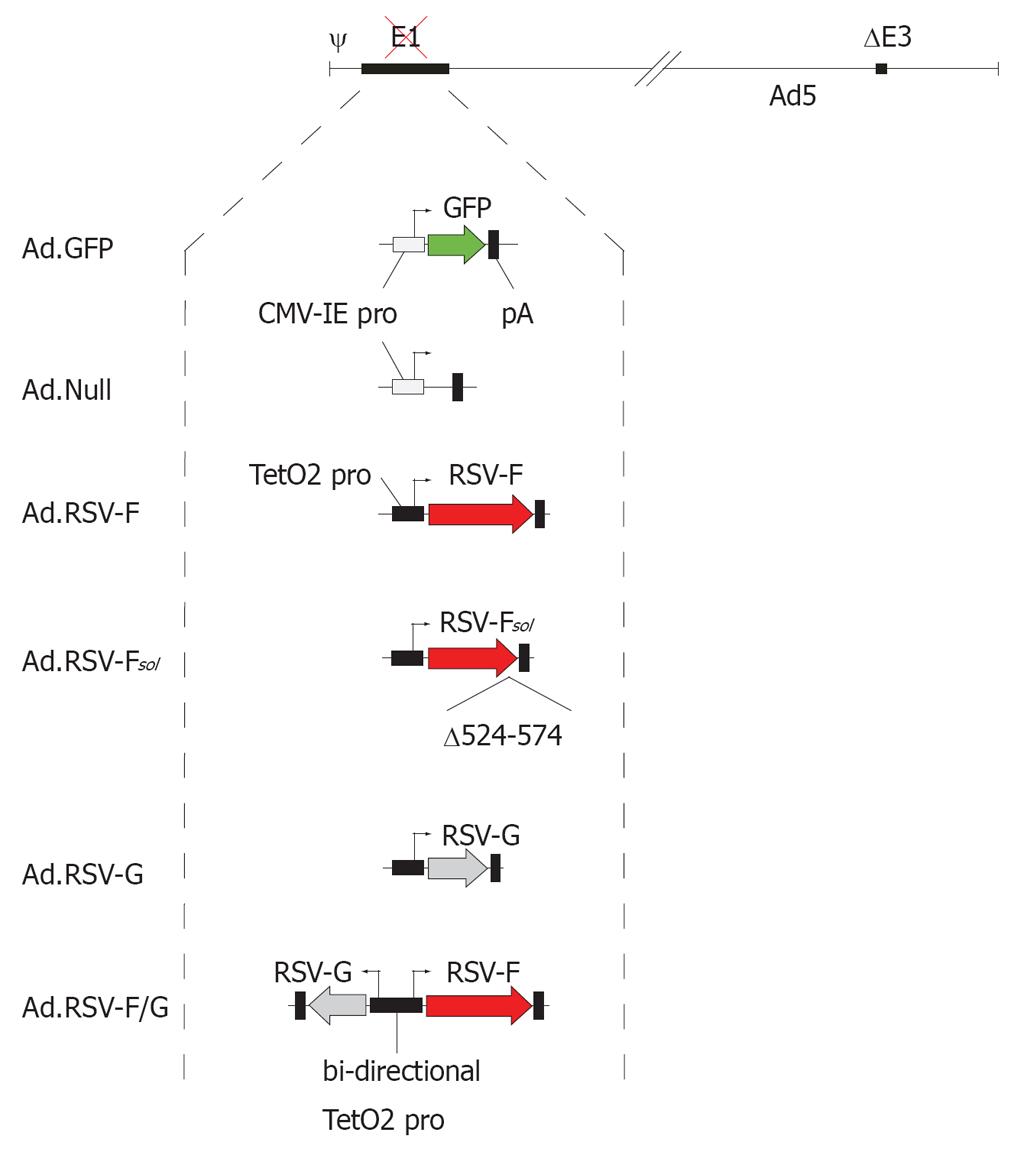 Figure 1 Adenovirus vector design. All adenovirus vectors used in this study are E1- and E3-deleted and Ad5-based. The vector Ad.GFP encodes green fluorescent protein and the vector Ad.Null served as an adenovirus vector control. The RSV glycoprotein encoding vectors carried the transgene under the transcriptional control of the doxycycline-repressible TetO2 promoter. The vector RSV-Fsol encodes a soluble form of the RSV fusion protein F without the transmembrane domain and cytoplasmic tail (Δ524-574).
---
Citation: Hoffmann D, Grunwald T, Bayer W, Wildner O. Immune-mediated anti-neoplastic effect of intratumoral RSV envelope glycoprotein expression is related to apoptotic death of tumor cells but not to the size of syncytia. World J Gastroenterol 2008; 14(12): 1842-1850
---