World J Gastroenterol.
Dec 15, 1998;
4(6): 519-523
Published online Dec 15, 1998. doi: 10.3748/wjg.v4.i6.519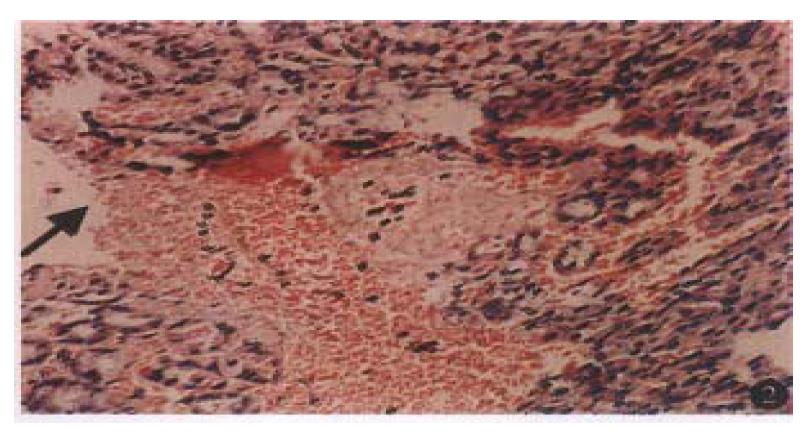 Figure 2 Stimulating group: interruptions of mucosa, enlarged glandular gaps, damaged parts and a large amount of RBCs accumulated among glands.
HE × 10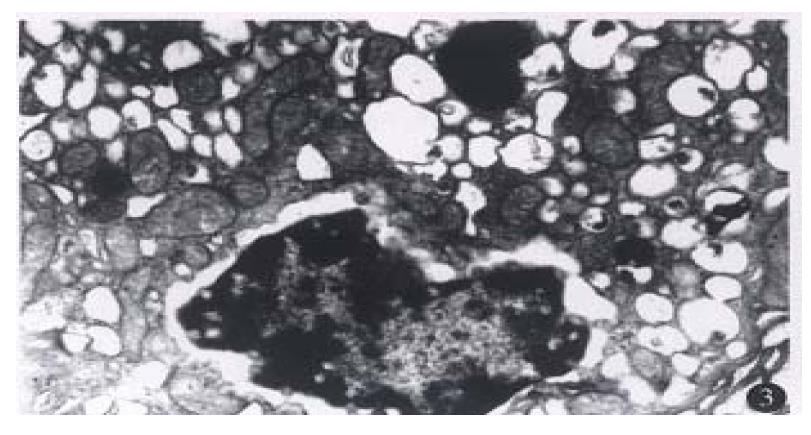 Figure 3 Stimulating group exhibited irregular cell structure, with nuclei withered, gaps among nuclei broadened, endoplasmic reticulum expanded, mitochondrion hypertrophic, granuals increased.
EM × 7500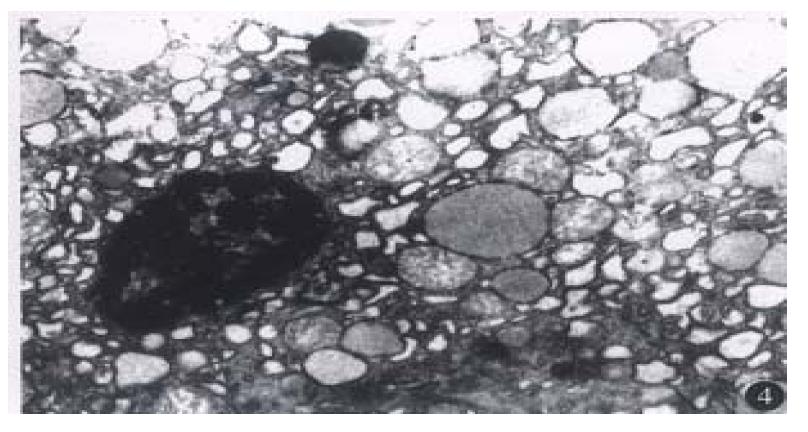 Figure 4 Prevention group: slight withered nuclei, a little broadened nuclear gasps and more or less expanded endoplasmic reticulum.
EM × 6000
---
Citation: Liu GS, Huang YX, Li SW, Pan BR, Wang X, Sun DY, Wang QL. Experimental study on mechanism and protection of stress ulcer produced by explosive noise. World J Gastroenterol 1998; 4(6): 519-523
---