World J Gastroenterol.
Dec 15, 1998;
4(6): 513-515
Published online Dec 15, 1998. doi: 10.3748/wjg.v4.i6.513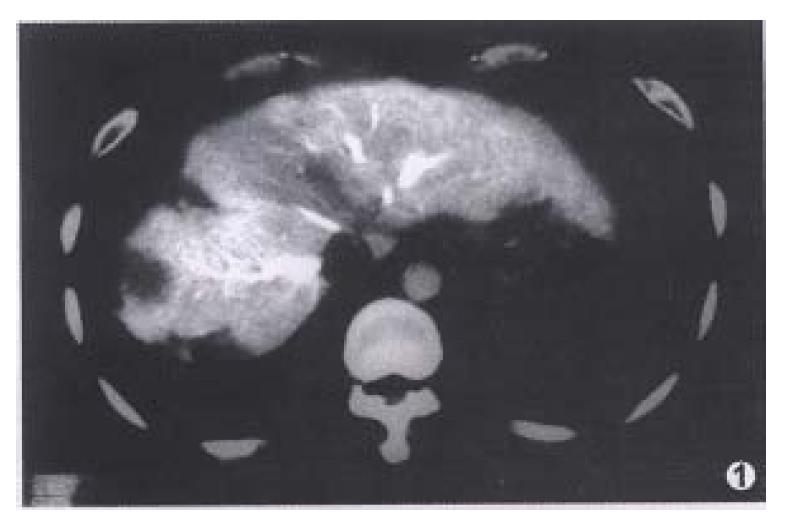 Figure 1 CTAP image obtained in a 42-year-old man with recurrence of HCC shows two tumors in right lobe.
The peripheral wedge-shaped perfusion defect is non-pathologic perfusion defect, confirmed by biopsy.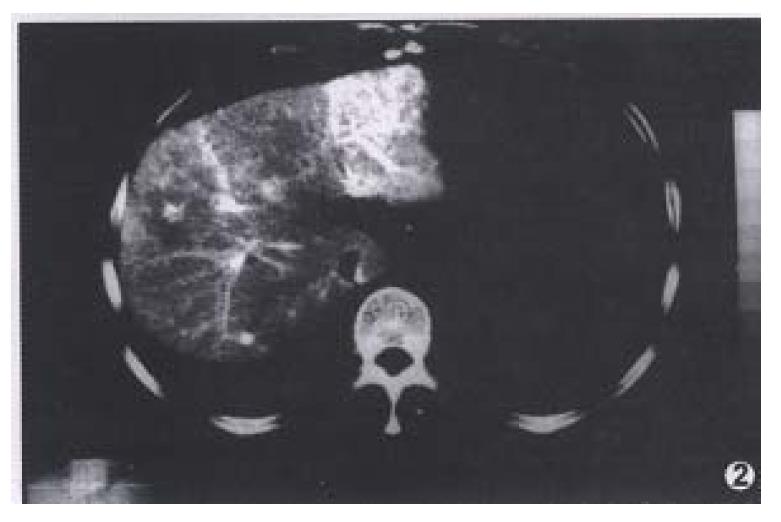 Figure 2 CTHA image obtained in a 45-year-old man shows a small round peripheral enhancement in right lobe which is non-pathologic enhancement.
No tumor is found in the operative pathology.
---
Citation: Li L, Wu PH, Lin HG, Li JQ, Mo YX, Zheng L, Lu LX, Ruan CM, Chen L. Findings of non-pathologic perfusion defects by CT arterial portography and non-pathologic enhancement of CT hepatic arteriography. World J Gastroenterol 1998; 4(6): 513-515
---