World J Gastroenterol.
Apr 15, 1998;
4(2): 121-124
Published online Apr 15, 1998. doi: 10.3748/wjg.v4.i2.121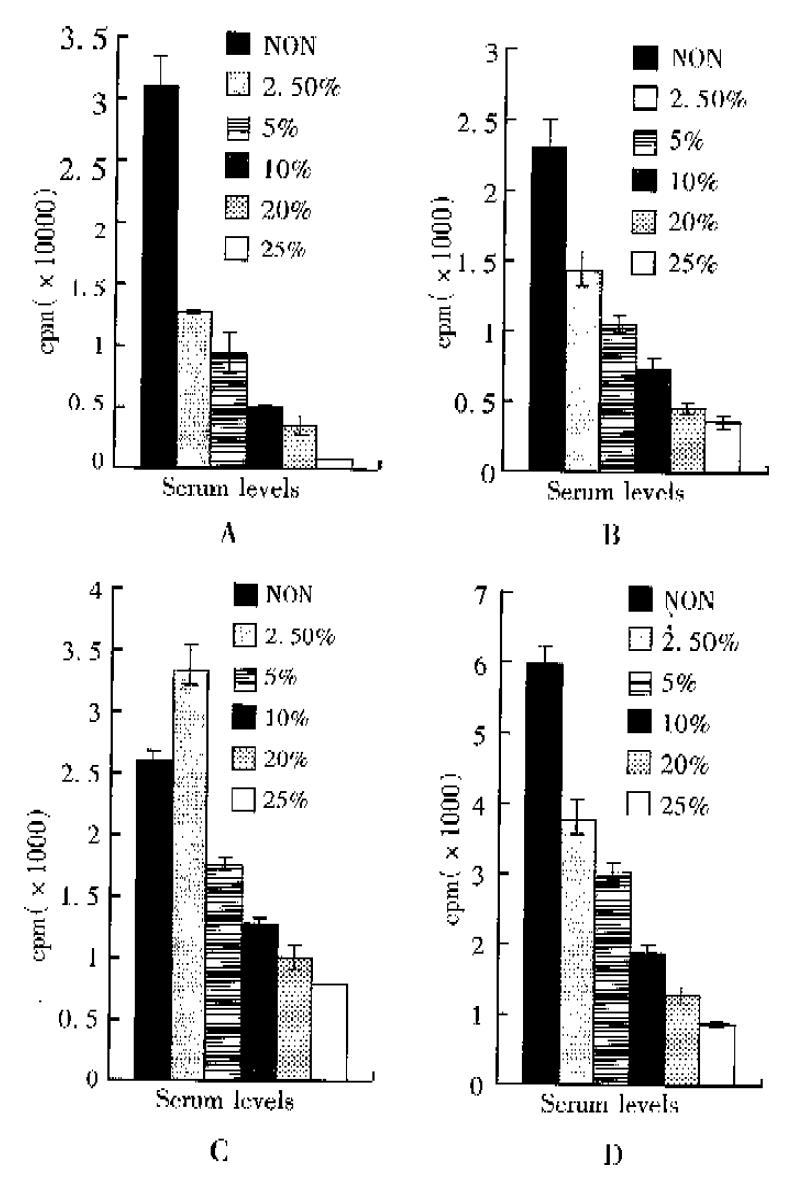 Figure 1 Effects of serum deprivation and serum levels on the incorporation of 3H-TdR.
(A) The cpm value after cells were treated in different serum concentrations for 6 h; (B) for 12 h; (C) for 18 h; (D) for 24 h.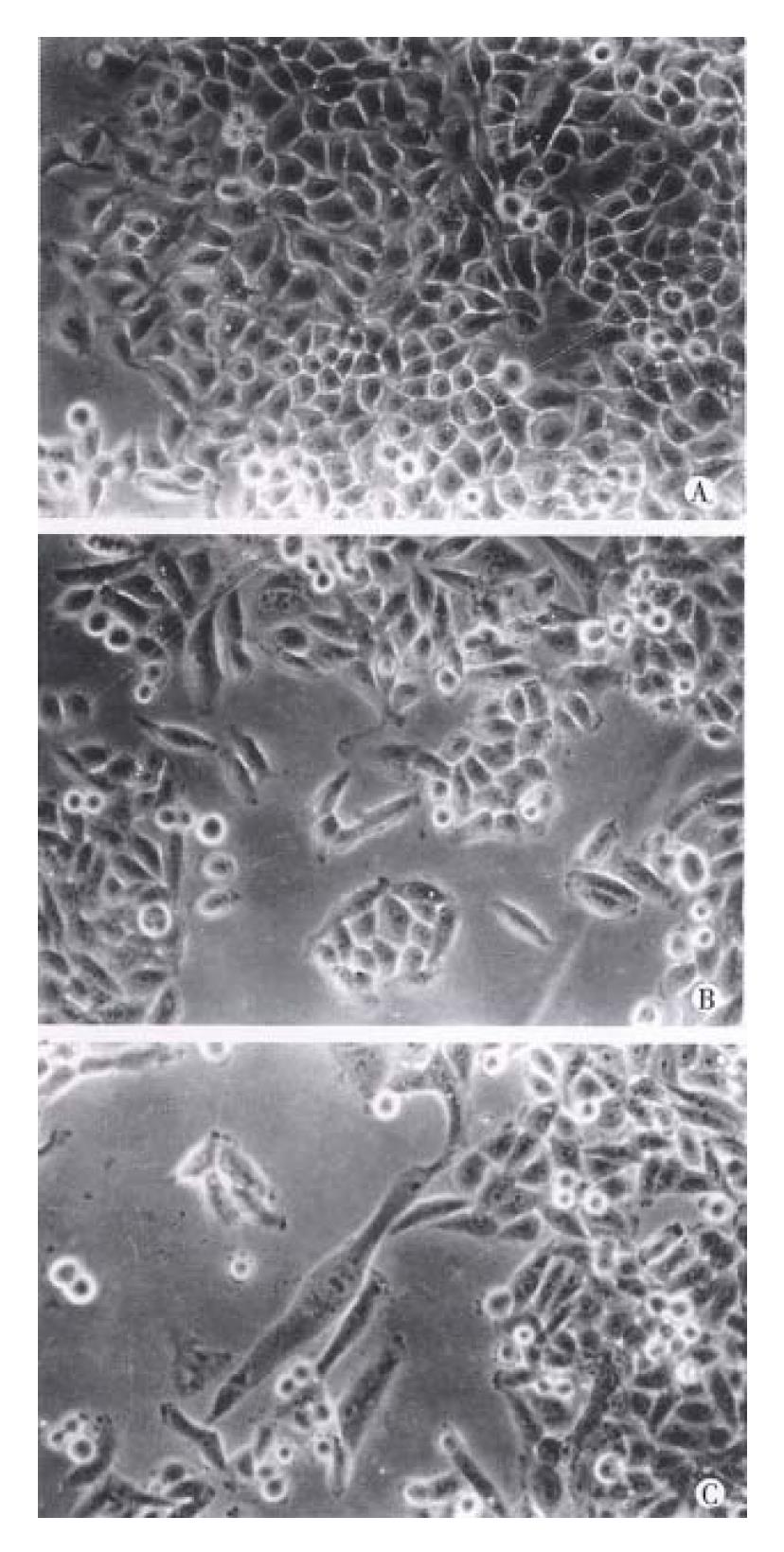 Figure 2 A Morphology of human hepatoma SMMC-7721 cells cultured in serum-free medium for 6 h photographed under phase contrast microscope (200 ×) B Morphology of human hepatoma SMMC-7721 cells cultured in 5% serum medium for 6 h photographed under phase contrast microscope (200 ×) C Morphology of human hepatoma SMMC-7721 cells cultured in 25% serum medium for 6 h photographed under phase contrast microscope (200 ×)
---
Citation: Jiang SM, Xu ZH. Serum deprivation enhances DNA synthesis of human hepatoma SMMC-7721 cells. World J Gastroenterol 1998; 4(2): 121-124
---