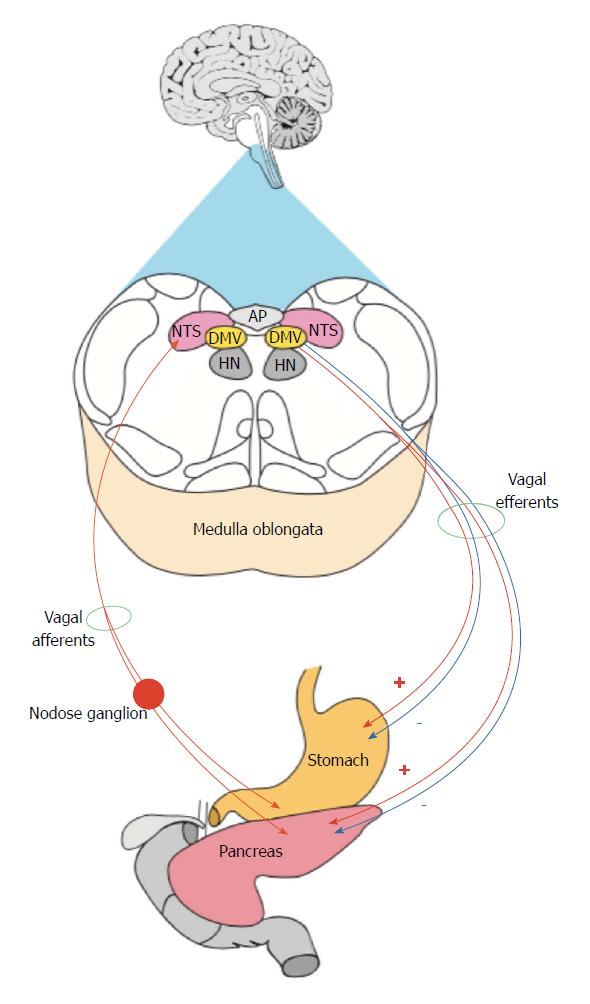 Figure 1 Vasovagal model and the dual, excitatory and inhibitory, pathways from the dorsal motor nucleus of the vagus to the pancreas and stomach.
AP: Area postrema; DMV: Dorsal motor nucleus of the vagus; NTS: Nucleus of solitary tract.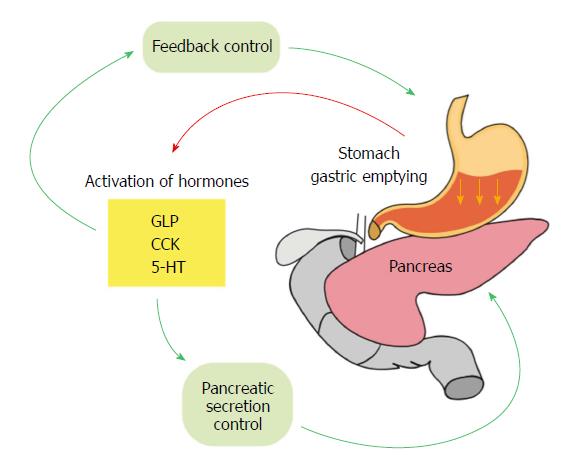 Figure 2 Postprandial events upon gastric emptying that are involved in secretion of gastrointestinal hormones and coupled control of pancreatic secretion and gastric emptying.
CCK: Cholecystokinin; 5-HT: 5-hydroxytryptamine; GLP: Glucagon-like peptide.
---
Citation: Mussa BM, Sood S, Verberne AJ. Implication of neurohormonal-coupled mechanisms of gastric emptying and pancreatic secretory function in diabetic gastroparesis. World J Gastroenterol 2018; 24(34): 3821-3833
---