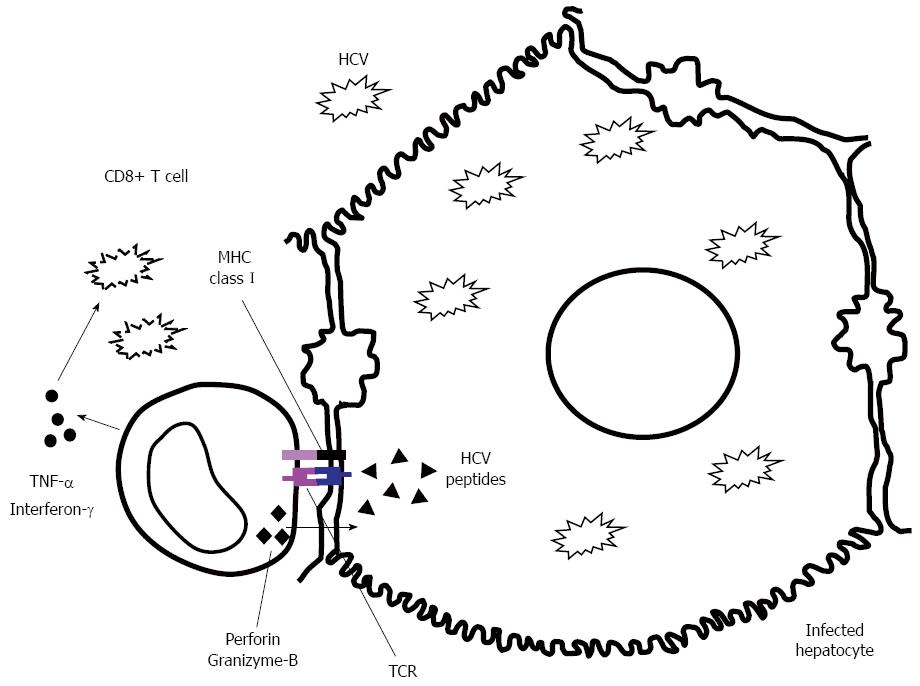 Figure 1 Hepatitis C virus-specific cytotoxic T lymphocyte effector abilities by either direct infected hepatocyte killing through release of perforin and granizyme-B or non-cytopathic hepatitis C virus deletion through γ-interferon and tumor necrosis factors-α secretion.
HCV: Hepatitis C virus; TNF: Tumor necrosis factors.
Figure 2 Theoretical hepatitis C virus viral load, hepatitis C virus-specific cytotoxic T lymphocyte frequency and activated natural Killer cell frequency kinetics during anti-hepatitis C virus treatment with interferon-free and interferon-containing regimes, according to the different types of response.
PegIFN: Pegylated-a2-interferon; RBV: Ribavirin; DAA: Direct acting antiviral; NK: Natural Killer cell; CTL: Cytotoxic T lymphocyte; HCV: Hepatitis C virus; RVR: Rapid viral response; EVR: Early viral response; ETR: End of treatment response; SVR: Sustained viral response.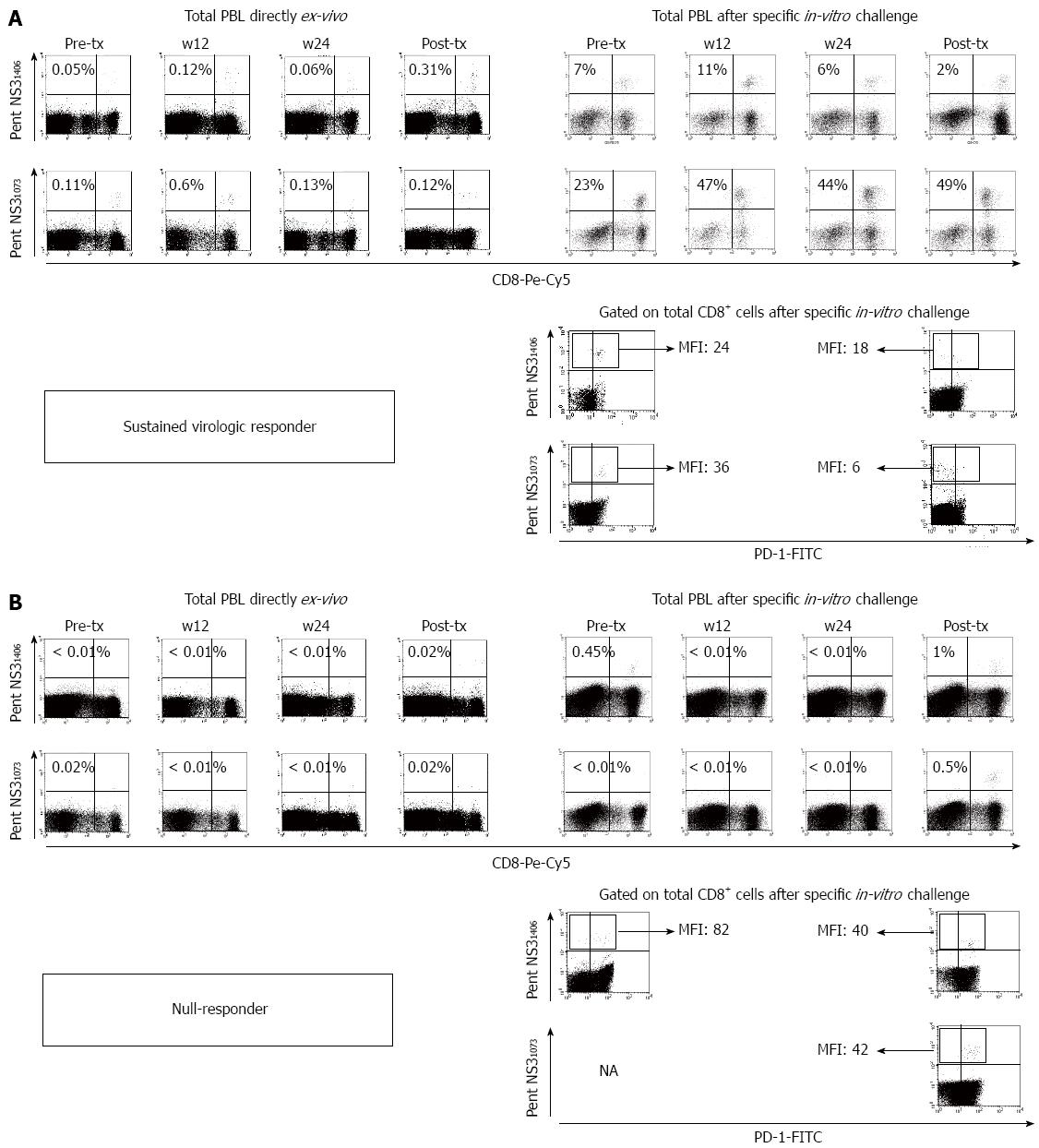 Figure 3 Representative FACS® dot-plots of peripheral blood mononuclear cells from a sustained viral responder (A) and a null responder (B) after treatment with pegylated-α2-interferon plus ribavirin. The dot-plots show the frequency of hepatitis C virus (HCV)-specific cytotoxic T lymphocyte (CTLs) directly ex-vivo and after specific in-vitro challenge, besides the PD-1 phenotype pre- and after treatment. PBL: Peripheral blood lymphocytes; MFI: Mean fluorescence intensity; tx: Treatment; NA: Not available; PentNS31406: Multimeric complexes HLA-A2/NS31406 phycoerithryn labelled; PentNS31073: Multimeric complexes HLA-A2/NS31073 phycoerithryn labelled.
---
Citation: Larrubia JR, Moreno-Cubero E, Miquel J, Sanz-de-Villalobos E. Hepatitis C virus-specific cytotoxic T cell response restoration after treatment-induced hepatitis C virus control. World J Gastroenterol 2015; 21(12): 3480-3491
---