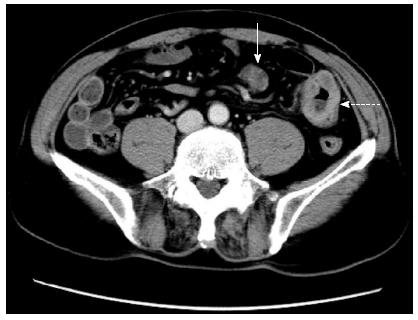 Figure 1 Abdominal computed tomography scan revealed metastatic tumor mass of ileum (solid arrow) and the enlarged lymph node (dotted arrow).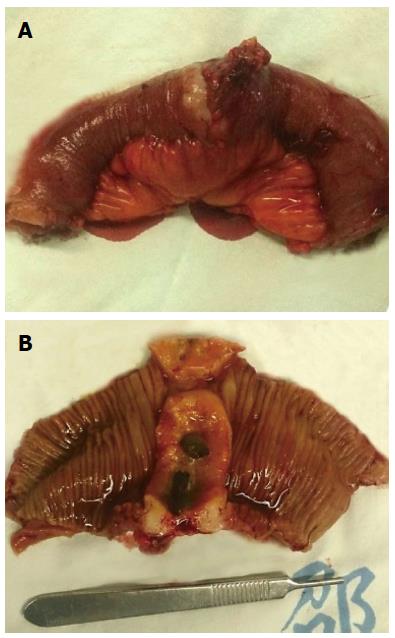 Figure 2 Intraoperative imaging of the resected tumor of the ileum.
The tumor was 4.5 cm × 3.0 cm in size, with a clear margin and ulceration on the intraluminal surface.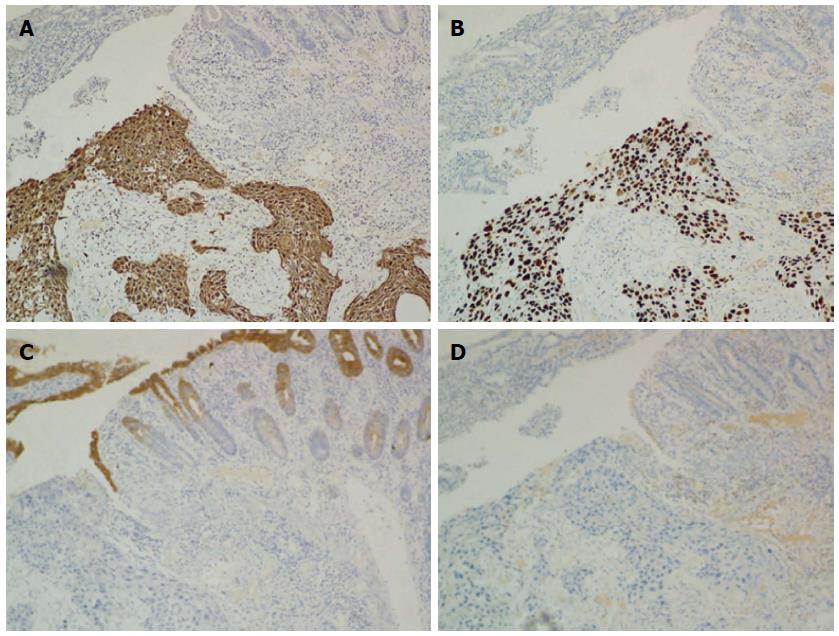 Figure 4 By immunohistochemistry, the tumor cells were found to be positive for CKH (A) and P63 (B), but negative for CK20 (C) and CK7 (D).
---
Citation: Liu W, Zhou W, Qi WL, Ma YD, Xu YY. Gastrointestinal hemorrhage due to ileal metastasis from primary lung cancer. World J Gastroenterol 2015; 21(11): 3435-3440
---