Copyright
©2014 Baishideng Publishing Group Co.
World J Gastroenterol.
Jan 21, 2014;
20(3): 639-646
Published online Jan 21, 2014. doi: 10.3748/wjg.v20.i3.639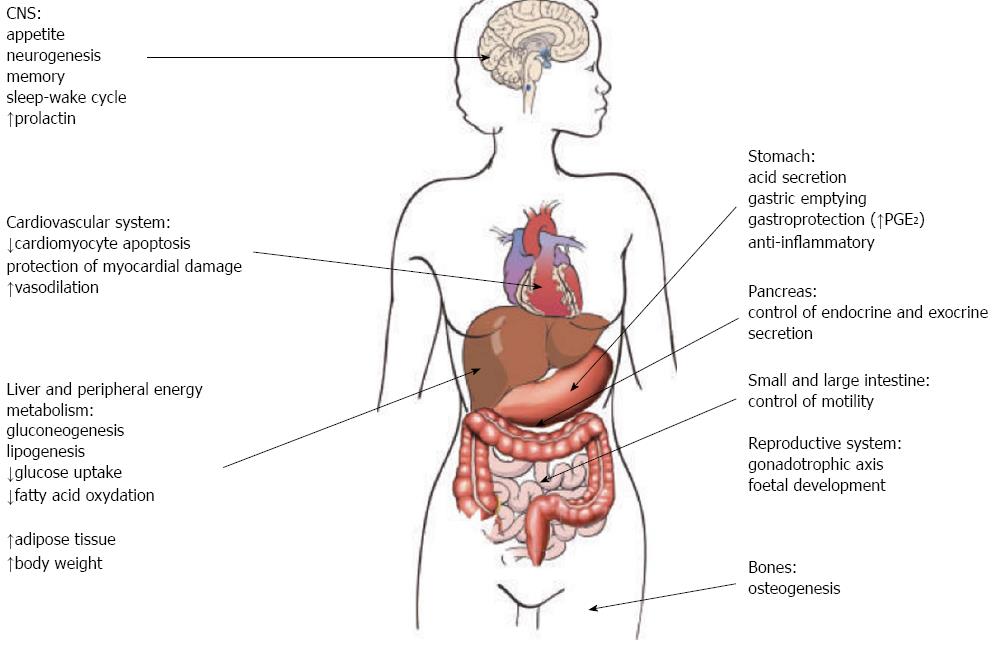 Figure 1 Main functions of ghrelin in the human body. INF: Interferon; IL: Interleukin; PGE2: Prostaglandin E2; Th1: T helper 1; APC: Antigen presenting cell.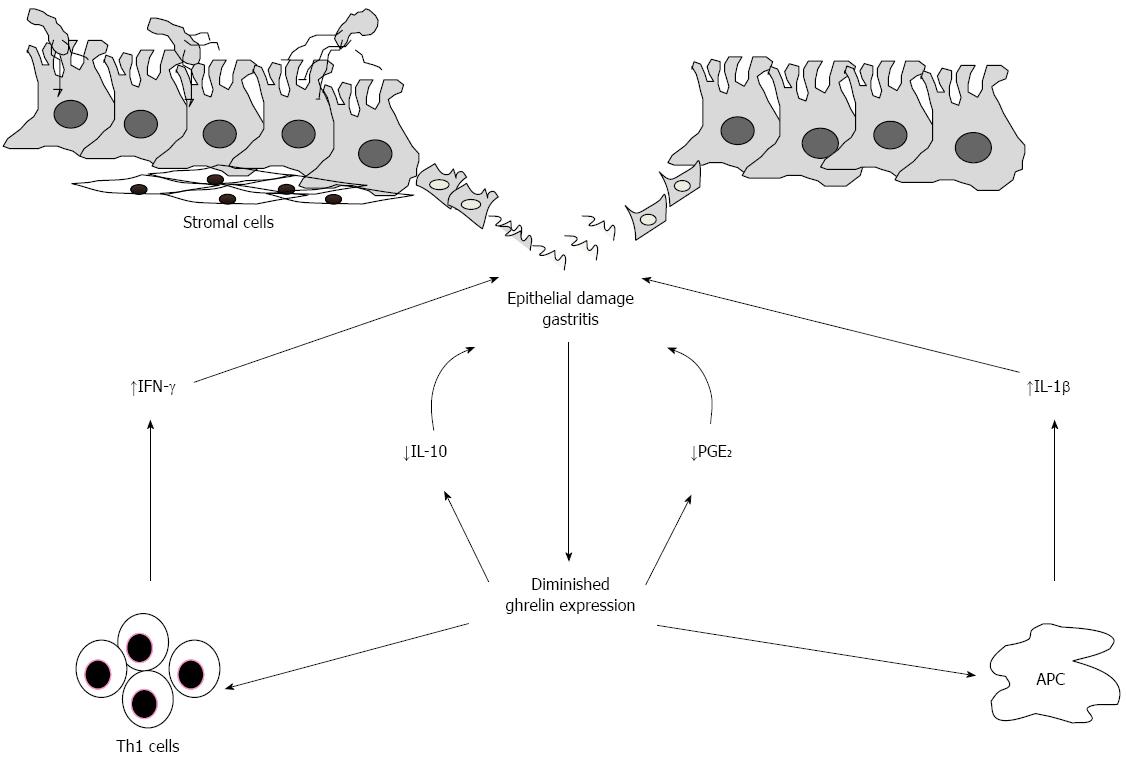 Figure 2 Downregulation of ghrelin expression in the stomach during Helicobacter pylori infection. Epithelial damage and gastritis induced by Helicobacter pylori determine a diminished expression of ghrelin which, in turn, sustains the ongoing T helper (Th) 1 cells response. Down regulation of ghrelin is also followed by a reduced release of Prostaglandin E2 (PGE2) and interleukin (IL)-10 which, together with pro-inflammatory factors as IL-1β, contribute to the detrimental immune response and damage in the stomach. APC: Antigen presenting cell.
---
Citation: Paoluzi OA, Blanco DVG, Caruso R, Monteleone I, Monteleone G, Pallone F. Impairment of ghrelin synthesis in Helicobacter pylori-colonized stomach: New clues for the pathogenesis of H. pylori-related gastric inflammation. World J Gastroenterol 2014; 20(3): 639-646
---