Copyright
©2014 Baishideng Publishing Group Inc.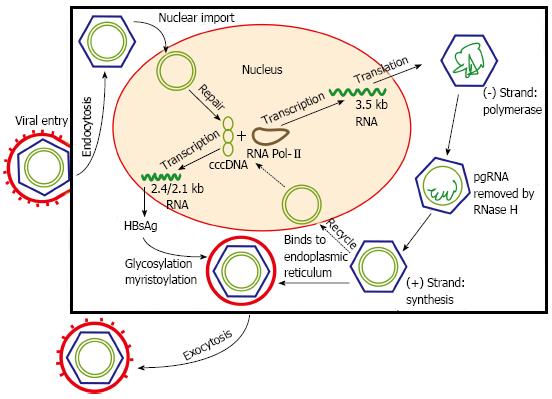 Figure 1 Hepatitis B viral replication cycle. The hepatitis B virus virion enters the hepatocyte via endocytosis. Viral nucleocapsids are uncoated and transported into the nucleus, where viral DNA is transformed into covalently closed circular DNA (cccDNA). Replication subsequently occurs through reverse transcription. The mature nucleocapsids are responsible for mediating viral persistence, and may be released to infect neighbouring hepatocytes. HBsAg: Hepatitis B surface antigen.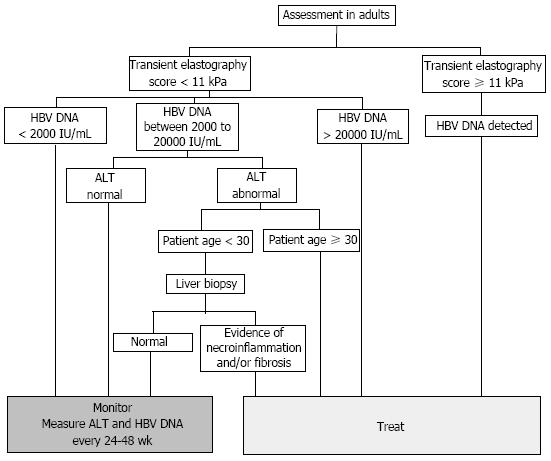 Figure 2 National Institute for Health and Care Excellence algorithm for initiation of treatment in chronic hepatitis B infection.
Current indications for treatment are based on a combination of levels of serum hepatitis B virus (HBV) DNA, serum alanine transaminase (ALT), and the severity of liver disease. Specifically, patients with a transient elastography score ≥ 11 kPa are likely to have cirrhosis and confirmation by liver biopsy is not needed. Abnormal ALT, measured by two consecutive tests conducted 3 mo apart, is defined as ≥ 30 IU/mL in males, and ≥ 19 IU/mL in females.
---
Citation: Tang CM, Yau TO, Yu J. Management of chronic hepatitis B infection: Current treatment guidelines, challenges, and new developments. World J Gastroenterol 2014; 20(20): 6262-6278
---