Copyright
©2014 Baishideng Publishing Group Inc.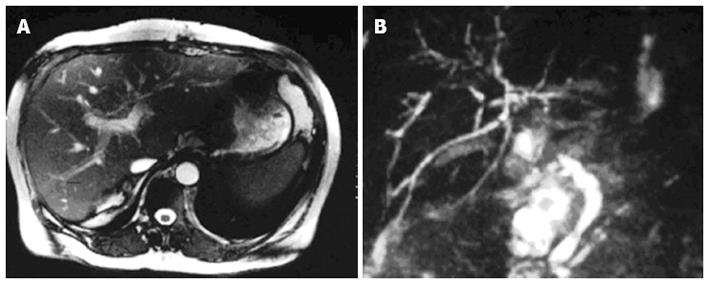 Figure 1 Magnetic resonance cholangiopancreatography images of 60-year-old patient who received a donation after circulatory death liver graft.
A: The patient developed ischaemic type intra-hepatic biliary strictures 8-mo post-transplant, confirmed to be of ischemic origin by liver biopsy; B: Dilated intra-hepatic ducts proximal to intra-hepatic biliary strictures.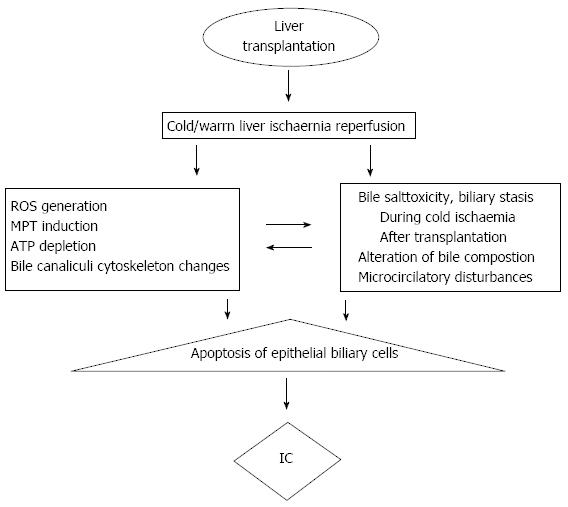 Figure 2 Cold and warm liver ischaemia-reperfusion leading to ischaemic cholangiopathy following liver transplantation.
Drawing illustrates the pathogenesis of IC after OLT[12]. ROS: Reactive oxygen species; MPT: Mitochondrial permeability transition; ATP: Adenosine triphosphate; DCD: Donation after circulatory death; IC: Ischaemic cholangiopathy; OLT: Orthotopic liver transplantation.

Figure 3 Ischaemic cholangiopathy for donation after circulatory death and donation after brain death liver recipients.
A meta-analysis: Eight studies reported IC rates for both DCD and DBD cohorts. These studies demonstrated an IC rate of 16% (8%-38%) for DCD recipients compared with 3% (0%-8%) of DBD recipients. DCD recipients had a 10.8 times increased odds of IC (95%CI: 4.8-24.2)[16]. DCD: Donation after circulatory death; DBD: Donation after brain death; IC: Ischaemic cholangiopathy.
---
Citation: Mourad MM, Algarni A, Liossis C, Bramhall SR. Aetiology and risk factors of ischaemic cholangiopathy after liver transplantation. World J Gastroenterol 2014; 20(20): 6159-6169
---