Copyright
©2014 Baishideng Publishing Group Inc.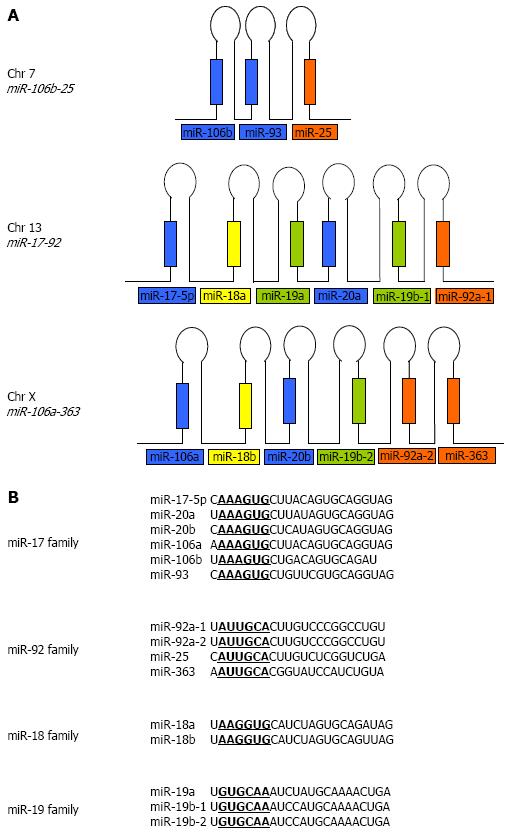 Figure 1 miR-106b-25/miR-17-92/miR-106b-363 clusters. A: Diagrammatic representation of the miR-106b-25, miR-17-92 and miR-106a-363 paralogs. The positions of the mature miRNAs are denoted by shaded boxes within the polycistronic primary transcripts. miRNAs sharing the same seed sequences are shaded with the same color; B: Sequences of the miRNA families. Members of each family have identical seed sequences which are shown as underlined texts.

Figure 2 Targets of the miR-106b-25 and miR-17-92 clusters that contribute to proliferation, apoptosis and metastasis of hepatocellular carcinoma.
MMP: Matrix metalloproteinase; PTEN: Phosphatase tensin homolog; APC: Adenomatous polyposis coli; TGFβ: Transforming growth factor-beta.
---
Citation: Tan W, Li Y, Lim SG, Tan TM. miR-106b-25/miR-17-92 clusters: Polycistrons with oncogenic roles in hepatocellular carcinoma. World J Gastroenterol 2014; 20(20): 5962-5972
---