Copyright
©2013 Baishideng Publishing Group Co.

Figure 1 Point of no return in Helicobacter pylori infection. Helicobacter pylori (H. pylori) infection is responsible for acute and chronic gastritis, chronic atrophic gastritis, and intestinal metaplasia. The results of a few studies have shown that the eradication of H. pylori significantly reverted these gastric pathologies and promoted restoration of gastric function. H. pylori is also implicated in several extragastric manifestations including idiopathic thrombocytopenic purpura, iron deficiency anemia, atherosclerosis, and chronic urticaria. Because there are no biomarkers suggestive of a point of no return, the results of several large scale cohort studies continue to provide support for the strategy of H. pylori eradication in gastric cancer prevention.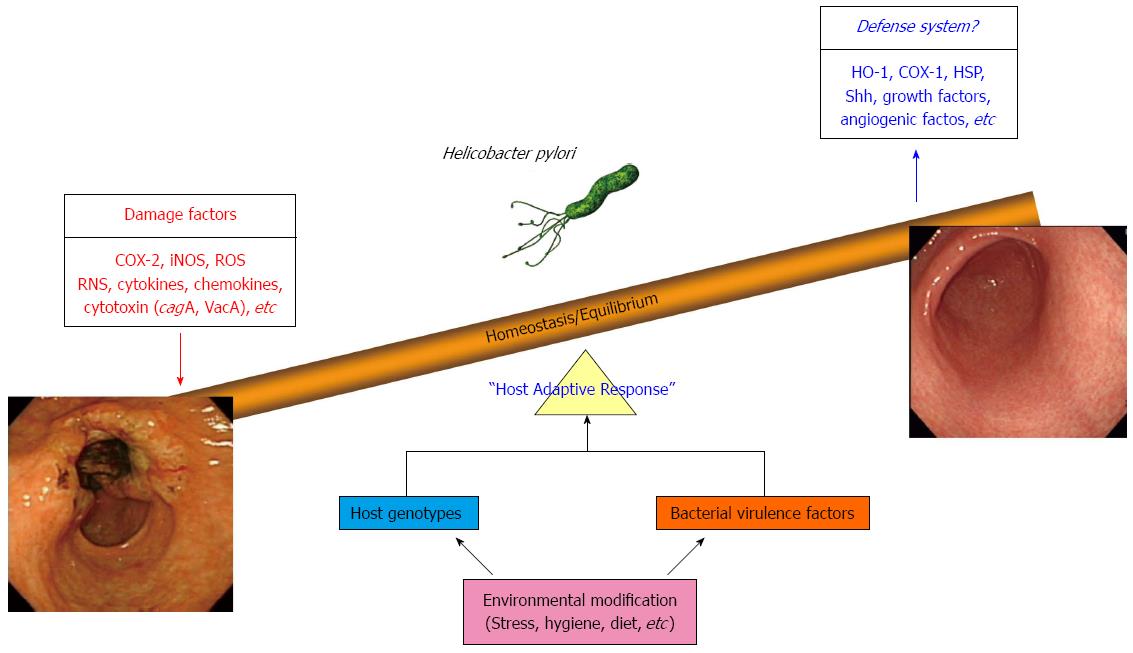 Figure 2 Host adoptive response through a non-microbial approach as the core defensive mechanism against Helicobacter pylori infection, especially gastric cancer prevention. Even though host genotype, environmental risk, and bacterial virulence factor are all implicated in Helicobacter pylori (H. pylori) infection, a non-microbial approach may provide the fastest means of cancer prevention as well as amelioration of H. pylori-associated gastric pathologies.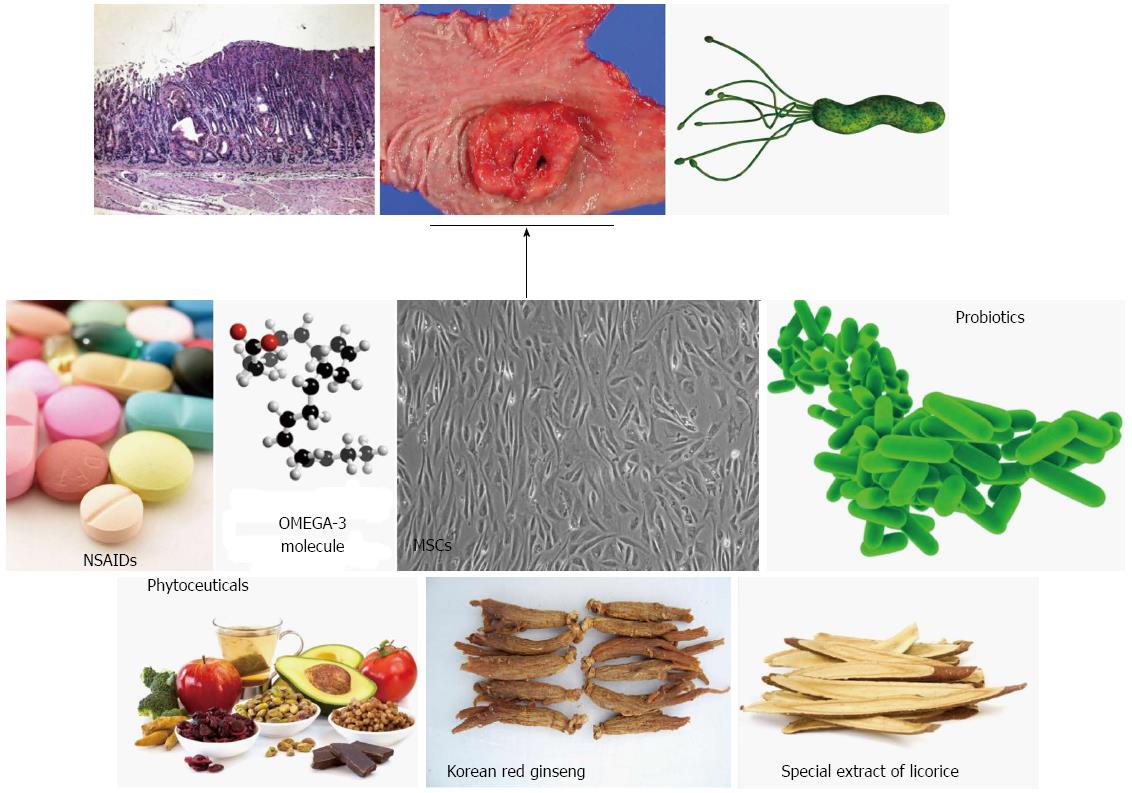 Figure 3 A non-microbial approach for Helicobacter pylori-associated gastritis as well as gastric cancer. Simply removing Helicobacter pylori (H. pylori) can contribute to gastric cancer prevention in some patients. For example, H. pylori eradication suppressed the metachronous occurrence of gastric cancer in patients who underwent endoscopic submucosal dissection, whereas insignificant outcomes were noted in general eradication. Supplementation or treatment with long-term phytoceuticals or other agents were proven to be very efficacious in the prevention of H. pylori-associated gastric carcinogenesis. These treatment strategies are supported by the clear mechanisms of anti-inflammation, anti-oxidation, and anti-mutagenesis associated with their use.
---
Citation: Park SH, Kangwan N, Park JM, Kim EH, Hahm KB. Non-microbial approach for Helicobacter pylori as faster track to prevent gastric cancer than simple eradication. World J Gastroenterol 2013; 19(47): 8986-8995
---