Copyright
©2013 Baishideng Publishing Group Co.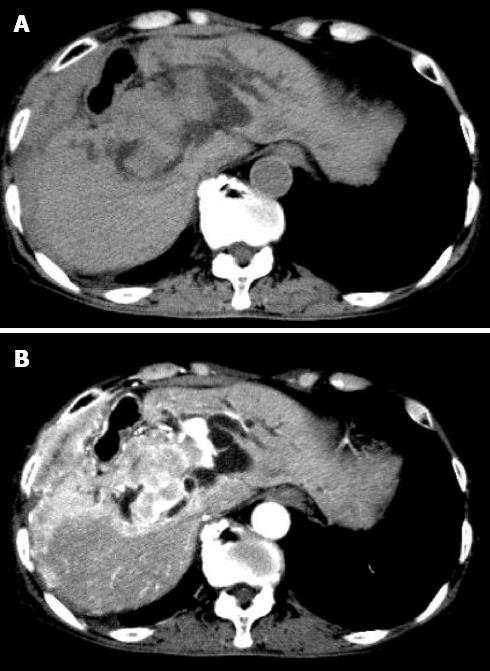 Figure 1 Computed tomography showing dilatation of the intrahepatic bile ducts and a heterogeneous large mass 15 cm in diameter located in the right hepatic lobe.
A: Plain computed tomography (CT); B: Contrast-enhanced CT.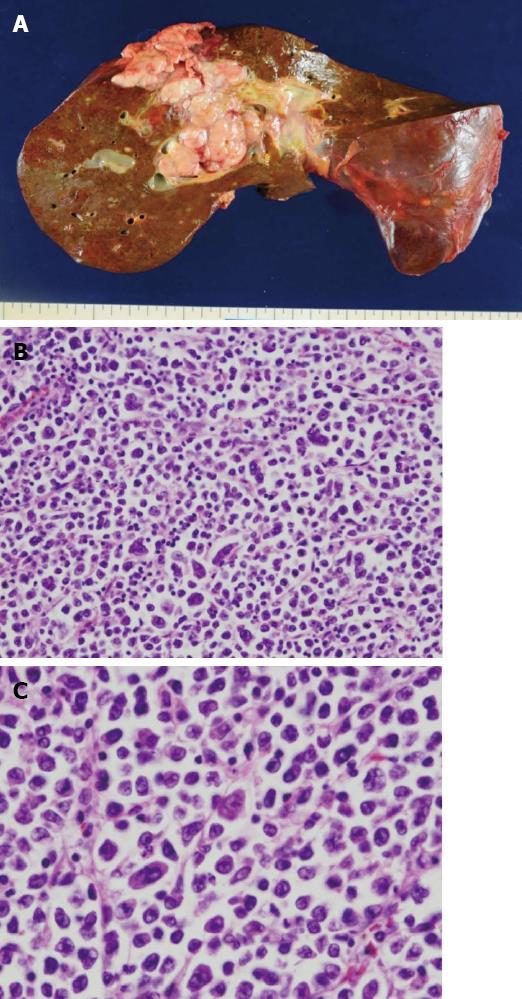 Figure 2 Gross appearance of the primary tumor lesion at autopsy and histological appearance.
A: A large tumor (diameter of 10 cm) is present in the liver. The cut section shows that the tumor is white and solid, with marked necrosis; B: Diffuse infiltration in the liver by monotonous large atypical lymphoid cells (HE staining; original magnification × 200); C: These atypical cells have an abundant basophilic cytoplasm, eccentrically located pleomorphic nuclei, and single, centrally located prominent nucleoli (HE; original magnification × 400).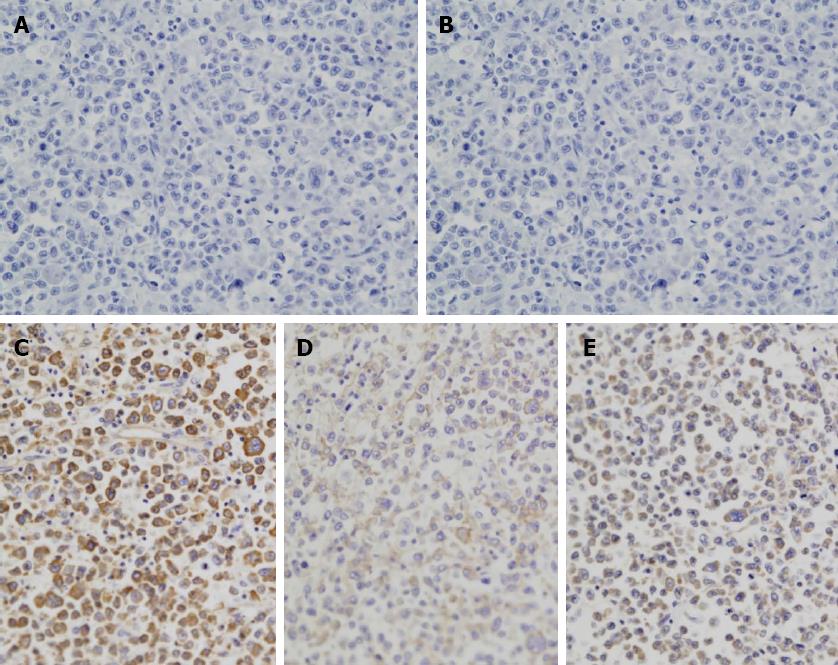 Figure 3 Immunohistochemical staining showing tumor cells with a negative expression of CD20 (A) and CD3 (B), positive expression of CD30 (C), Epstein-Barr virus (D), and Bob-1 (E).
---
Citation: Tani J, Miyoshi H, Nomura T, Yoneyama H, Kobara H, Mori H, Morishita A, Himoto T, Masaki T. A case of plasmablastic lymphoma of the liver without human immunodeficiency virus infection. World J Gastroenterol 2013; 19(37): 6299-6303
---