Copyright
©2013 Baishideng Publishing Group Co.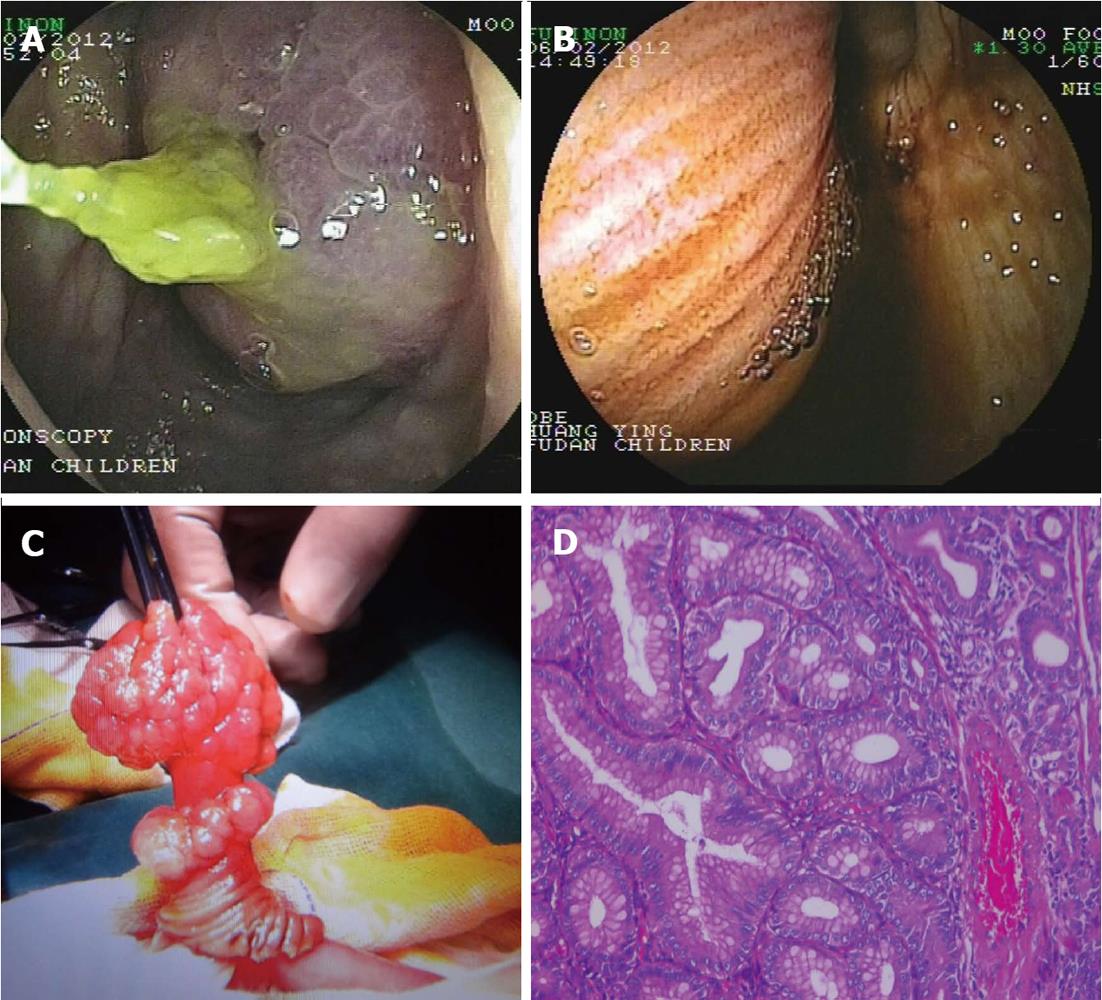 Figure 1 The image of the polyp.
A: A large polyp was seen in the terminal ileum when ileocolonoscopy was performed. The tumor appeared hyperemic; B: Double balloon enteroscopy was performed through the anus. The enteroscope was advanced to the ileocecal region and a mass covered with small intestinal mucosa was seen protruding through the ileocecal valve. The appearance was indicative of intussusception; C: A polyp of about 2 cm × 4 cm in diameter and 55 cm from the ileocecal region was seen during operation, with a wide base and multi-nodular appearing surface. The pedicle also appeared nodular; D: Histopathological section of the polyp showing pleomorphic glandular hyperplasia with formation of nodules. The polarity of cell was well presented (hematoxylin and eosin stain, original magnification, × 200).
---
Citation: Tang WJ, Huang Y, Chen L, Zheng S, Dong KR. Small intestinal tubular adenoma in a pediatric patient with Turner syndrome. World J Gastroenterol 2013; 19(13): 2122-2125
---