Copyright
©2009 The WJG Press and Baishideng.
World J Gastroenterol.
Dec 14, 2009;
15(46): 5833-5837
Published online Dec 14, 2009. doi: 10.3748/wjg.15.5833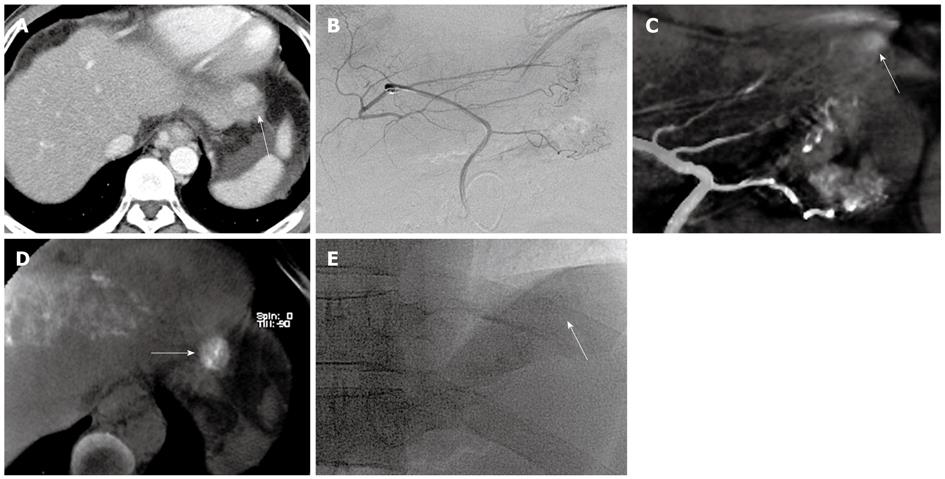 Figure 1 A 47-year-old man with hepatocellular carcinoma in S2 for 2nd TACE.
A: Preprocedural late arterial phase MDCT scan reveals hypervascular HCC near the diaphragm (arrow); B: Left gastric angiogram shows aberrant left hepatic artery with no tumor staining in suspected area; C: Tumor staining (arrow) and feeder artery are found after acquiring MIP image from cone-beam CT hepatic arteriography (Cone-beam CTHA); D: Cone-beam CT directly after TACE shows good grade iodized oil uptake in S2 (arrow); E: Spot image shows subtle lipiodol uptake near the left hemidiaphragm (arrow), but nodular iodized oil uptake is not observed.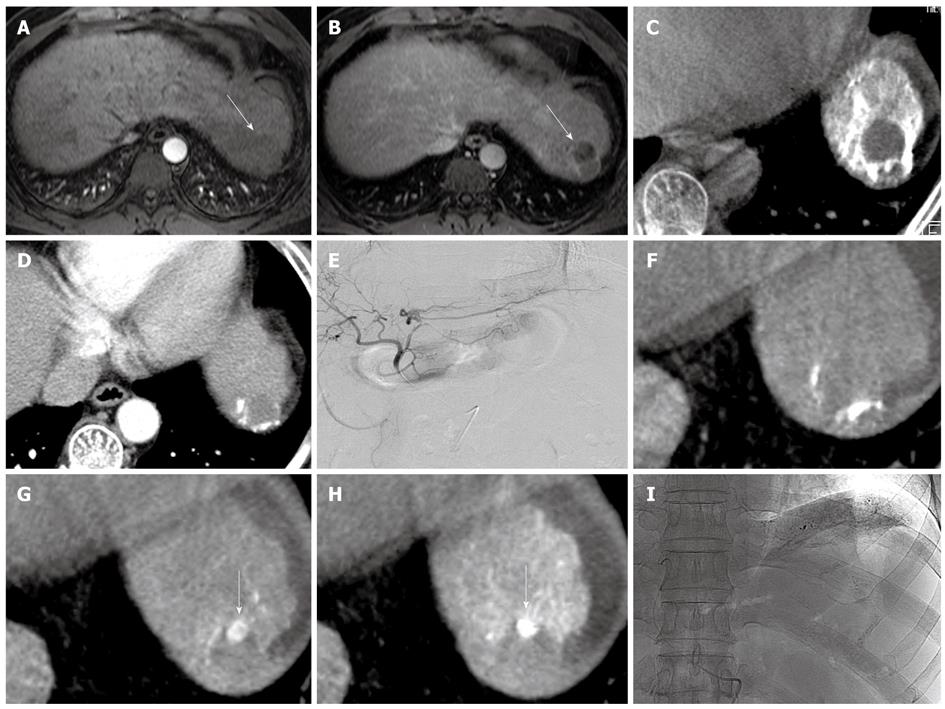 Figure 2 A 52-year-old man with HCC in S2 for 2nd TACE.
A, B: Early arterial phase (A) and delayed phase (B) of MRI reveals nodule (arrow) in segment 2 with no enhancement (arrow); C: Cone-beam CT after TACE shows poor grade of iodized oil uptake by the tumor; D: Early arterial phase of MDCT shows washout of iodized oil uptake near nodule, but no enhancing portion within the nodule 3 mo later; E: Left hepatic angiogram during TACE reveals no tumor and feeding artery 1 mo later; F, G: Cone-beam CT with (F) and without (G) hepatic arteriography shows small enhancing nodule (arrow) in the nodule; H, I: Cone-beam CT after infusion of emulsion (H) shows excellent grade iodized oil uptake by the nodule (arrow). This case shows typical "nodule-in-nodule" appearance of HCC, but spot image (I) did not distinguish nodular uptake.
---
Citation: Jeon UB, Lee JW, Choo KS, Kim CW, Kim S, Lee TH, Jeong YJ, Kang DH. Iodized oil uptake assessment with cone-beam CT in chemoembolization of small hepatocellular carcinomas. World J Gastroenterol 2009; 15(46): 5833-5837
---