Copyright
©2009 The WJG Press and Baishideng.
World J Gastroenterol.
Sep 7, 2009;
15(33): 4212-4214
Published online Sep 7, 2009. doi: 10.3748/wjg.15.4212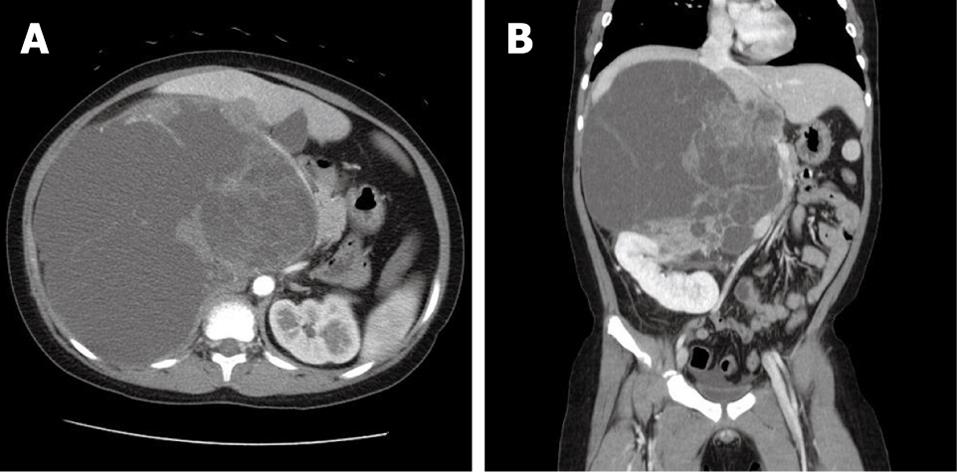 Figure 1 CT (A and B) shows a septated, very large (about 21.
8 cm × 16.7 cm), predominantly cystic, lobulated mass in the right upper quadrant between the liver and the right kidney.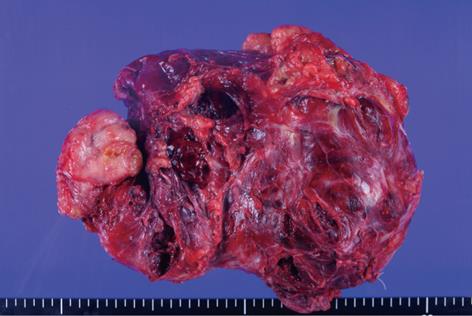 Figure 2 Gross findings after resection show a hemorrhagic and necrotic solid mass with a focal fibrotic, granular cut surface.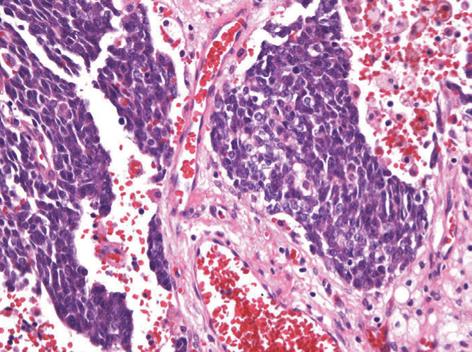 Figure 3 Histopathological findings.
Tumor cells consist of small round, hyperchromatic nucleus and scanty cytoplasm (Hematoxylin and eosin stain, × 400).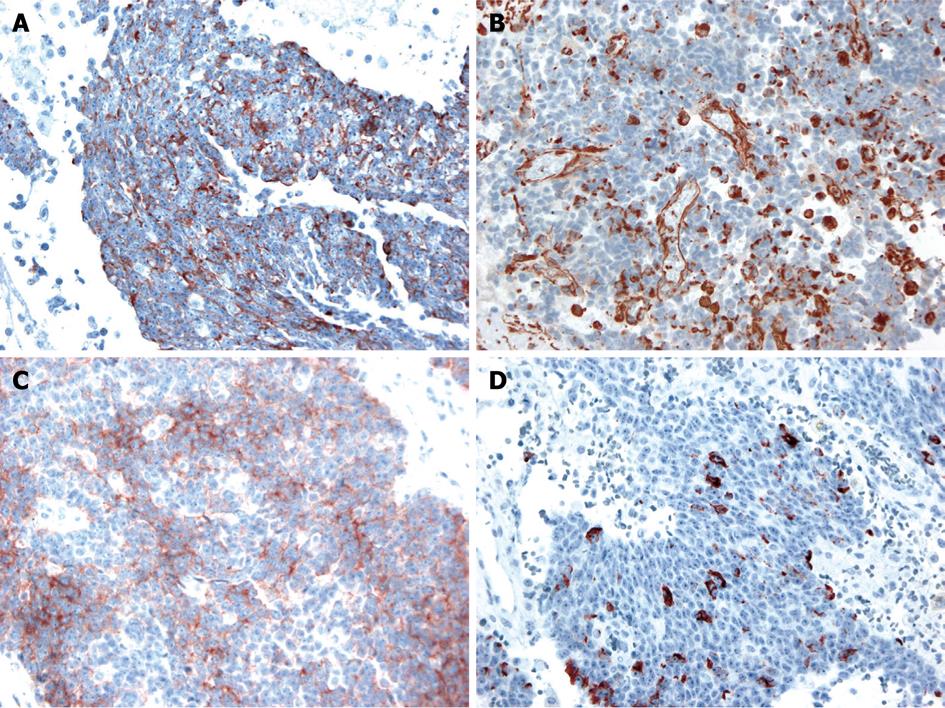 Figure 4 Immunohistochemical staining was positive for cytokeratin (A), vimentin (B), CD99 (C) and desmin (D) (× 400).
---
Citation: Kim YS, Cha SJ, Choi YS, Kim BG, Park SJ, Chang IT. Retroperitoneal desmoplastic small round cell tumor: Pediatric patient treated with multimodal therapy. World J Gastroenterol 2009; 15(33): 4212-4214
---