Copyright
©2009 The WJG Press and Baishideng.
World J Gastroenterol.
Sep 7, 2009;
15(33): 4201-4203
Published online Sep 7, 2009. doi: 10.3748/wjg.15.4201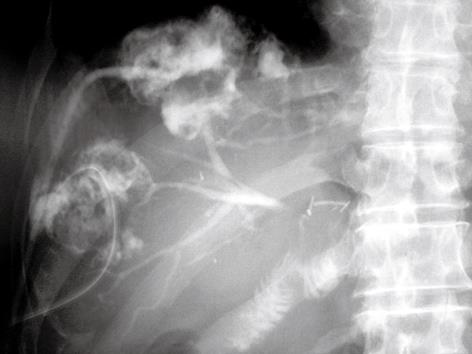 Figure 1 Percutaneous drainage catheters were inserted into each abscess, and pus was discharged.
Abscessography demonstrated communications between the dilated intrahepatic bile duct of the anterior branch and each abscess.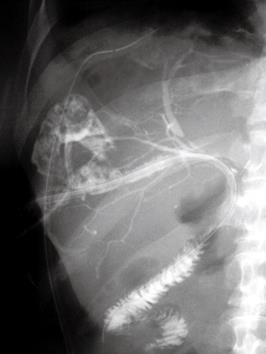 Figure 2 The catheter (11-Fr PTCS tube, Sumitomo Bakelite, Tokyo, Japan) with several side holes was placed in the jejunal limb through the intrahepatic bile duct and passed through the stenosis of the hepaticojejunostomy.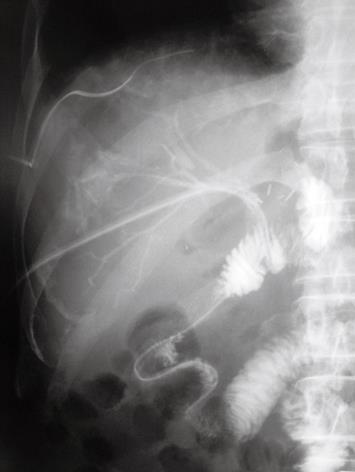 Figure 3 One week after initial insertion of the 11-Fr tube, cholangiography was performed via the tube.
After insertion of a 0.035-inch guide wire, the 11-Fr tube was switched to a 10-Fr BLAKE Silicone Drain.
---
Citation: Yoshida H, Mamada Y, Taniai N, Mineta S, Mizuguchi Y, Kawano Y, Sasaki J, Nakamura Y, Aimoto T, Tajiri T. Placement of percutaneous transhepatic biliary stent using a silicone drain with channels. World J Gastroenterol 2009; 15(33): 4201-4203
---