Copyright
©2009 The WJG Press and Baishideng.
World J Gastroenterol.
Apr 28, 2009;
15(16): 2041-2043
Published online Apr 28, 2009. doi: 10.3748/wjg.15.2041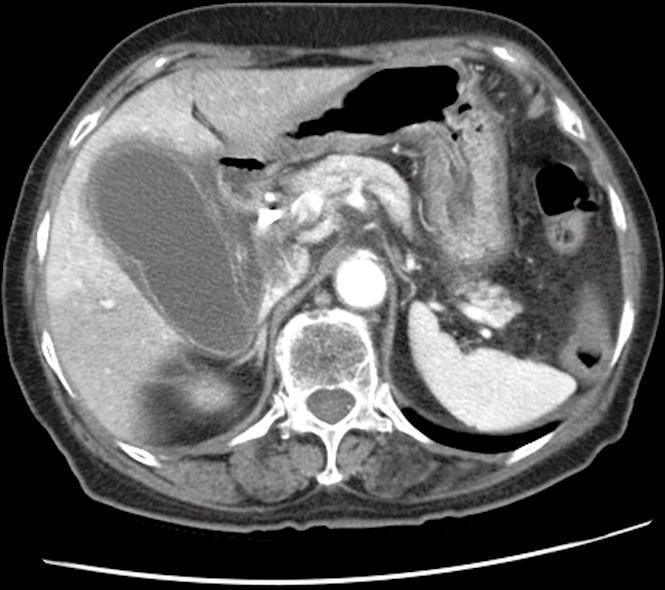 Figure 1 Abdominal CT scan revealing a markedly enlarged and distended gallbladder with a thickened wall.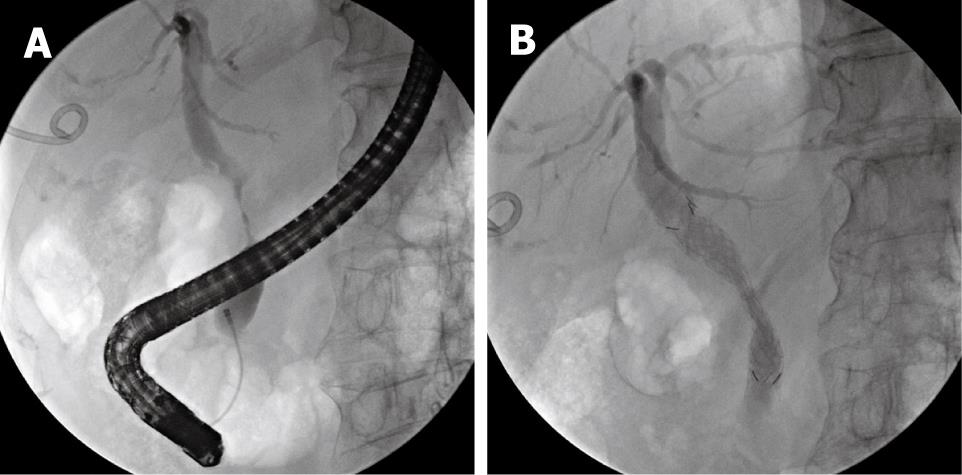 Figure 2 Cholangiographic findings.
A: Endoscopic retrograde cholangiopancreatography showed a severe irregular segmental stricture at the mid-CBD, without visualization of the cystic duct; B: A covered metal stent, 60 mm in length, was implanted in the narrowed CBD.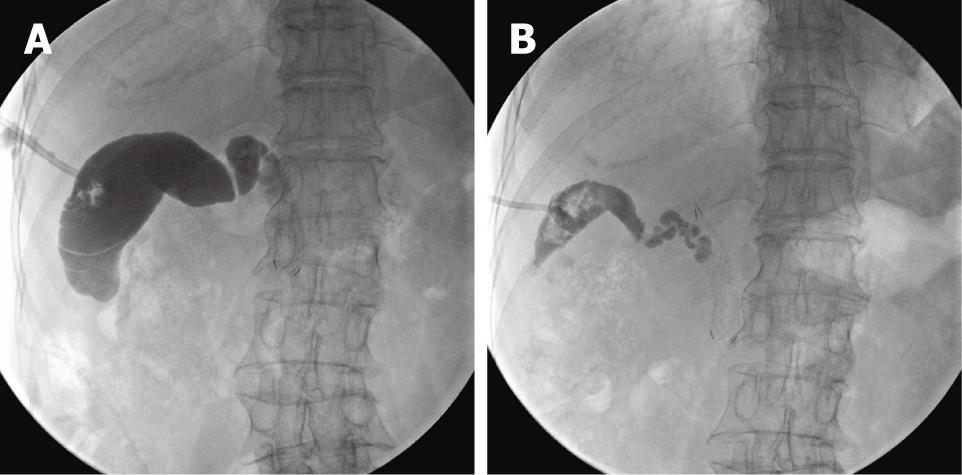 Figure 3 Chemical ablation therapy.
A: Before chemical ablation of the gallbladder, the gallbladder volume was measured by infusing contrast medium through the drain tube; the contrast medium did not pass into the CBD; B: Three weeks later (after a total of three chemical ablation sessions), cholecystography showed a marked collapse in the lumen of the gallbladder.
---
Citation: Lee TH, Park SH, Kim SP, Park JY, Lee CK, Chung IK, Kim HS, Kim SJ. Chemical ablation of the gallbladder using alcohol in cholecystitis after palliative biliary stenting. World J Gastroenterol 2009; 15(16): 2041-2043
---