Copyright
©2008 The WJG Press and Baishideng.
World J Gastroenterol.
Mar 28, 2008;
14(12): 1949-1951
Published online Mar 28, 2008. doi: 10.3748/wjg.14.1949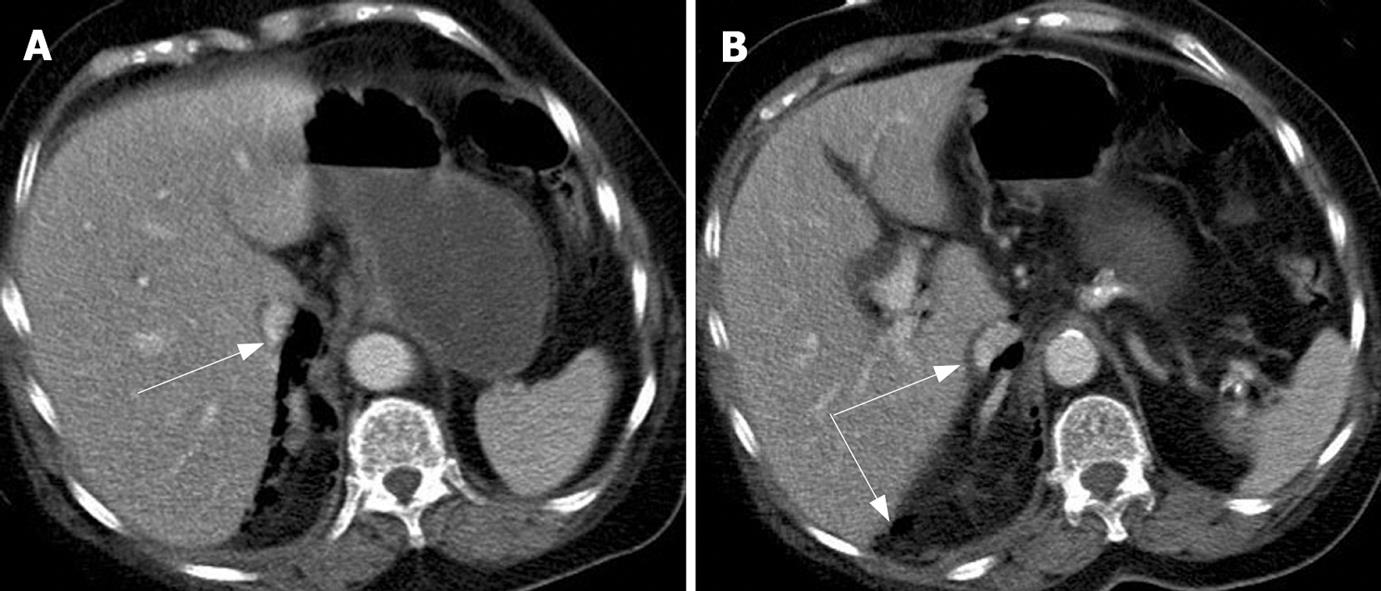 Figure 1 Abdominal CT showing perihepatic free liquid, pneumoperitoneum and retropneumoperitoneum next to the cava vein.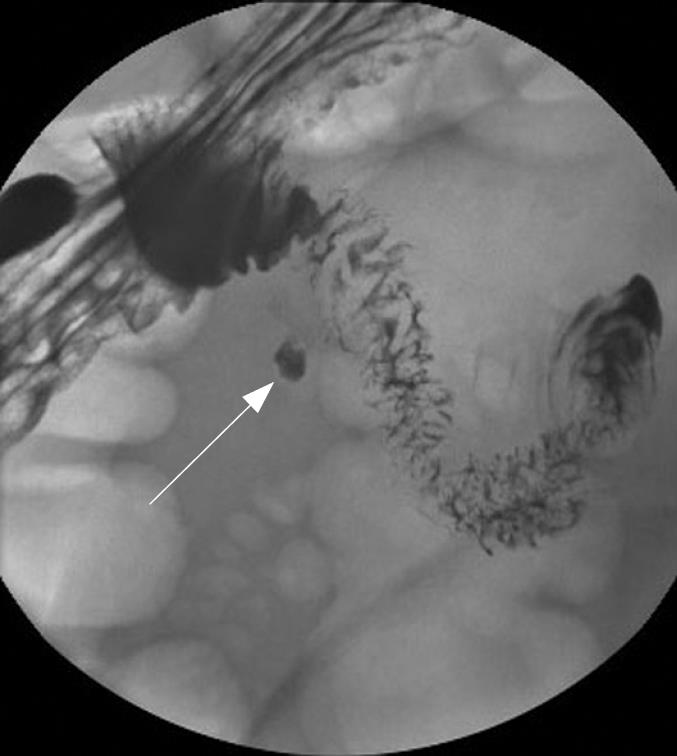 Figure 2 Gastrografin swallow examination revealing a duodenal diverticulum in the second portion without leakage of contrast.
---
Citation: Martínez-Cecilia D, Arjona-Sánchez A, Gómez-Álvarez M, Torres-Tordera E, Luque-Molina A, Valentí-Azcárate V, Briceño-Delgado J, Padillo FJ, López-Cillero P, Rufián-Peña S. Conservative management of perforated duodenal diverticulum: A case report and review of the literature. World J Gastroenterol 2008; 14(12): 1949-1951
---