Copyright
©2006 Baishideng Publishing Group Co.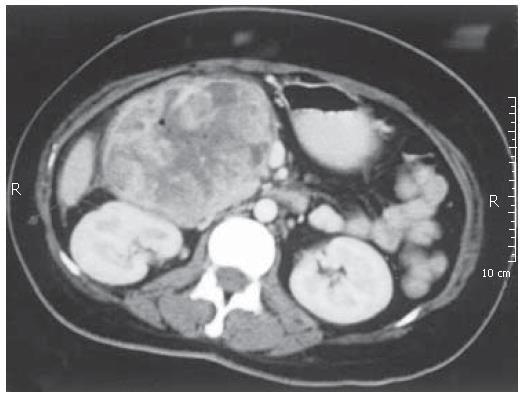 Figure 2 Computed tomography showing a 10 cm x 15 cm oval, mildly hypoechoic tumor with smooth margins.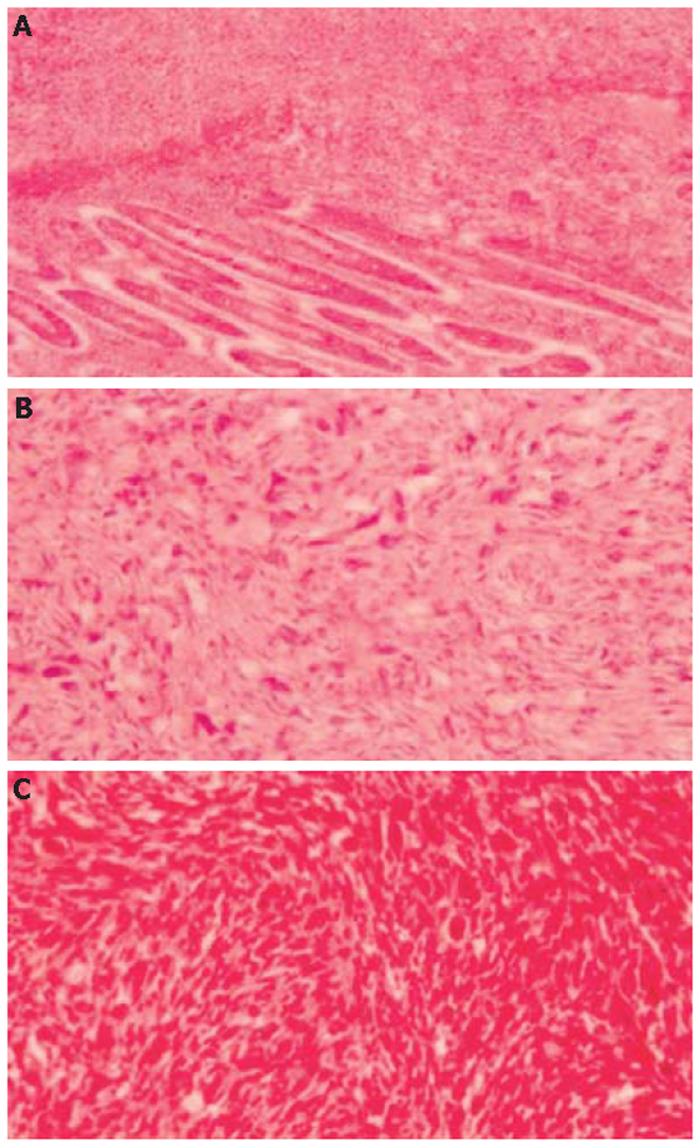 Figure 3 Neoplastic cells showing invasion of duodenal mucosa and submucosa (A) (H&E x 100); duodenal tumor consisted of haphazardly arranged pleomorphic spindle cells (B) (H&E x 200); breast tumor showing the similar histopathological findings with the duodenal tumor (C) (H&E x 200).
---
Citation: Asoglu O, Karanlik H, Barbaros U, Yanar H, Kapran Y, Kecer M, Parlak M. Malignant phyllode tumor metastatic to the duodenum. World J Gastroenterol 2006; 12(10): 1649-1651
---