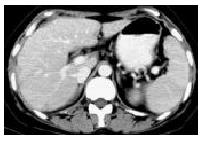 Figure 1 Serohepatic type: multiple-nodular hypodense lesions in the subcapsule of liver and thickened subcapsule of quadrotus lobe on CT.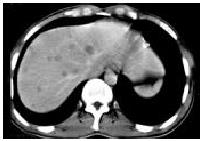 Figure 2 Miliary tuberculosis: scattered distribution of multiple, miliary, micronodular and low-density lesions in liver.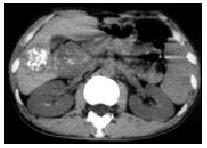 Figure 3 Nodular tuberculosis: singular low-density mass with multiple flecked calcifications in the right lobe of liver and tuberculous lymphadenopathy encroaching on head of pancreas.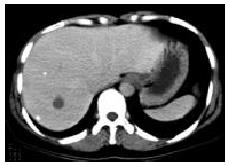 Figure 5 Mixed tuberculosis: singular, round-like and low-density lesion and multiple miliary calcifications in the right lobe of liver.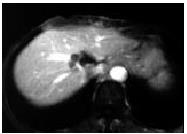 Figure 8 Enhanced MRI showing multiple micronodular lesions fusing into multiloculated cystic mass near the second porta hepatis.
---
Citation: Yu RS, Zhang SZ, Wu JJ, Li RF. Imaging diagnosis of 12 patients with hepatic tuberculosis. World J Gastroenterol 2004; 10(11): 1639-1642
---