Copyright
©The Author(s) 2023.
Published by Baishideng Publishing Group Inc. All rights reserved.
Evolution of human kidney allograft pathology diagnostics through 30 years of the Banff classification process
Muhammed Mubarak, Rahma Rashid, Shaheera Shakeel, Department of Histopathology, Sindh Institute of Urology and Transplantation, Karachi 74200, Sindh, Pakistan
Amber Raza, Department of Nephrology, Sindh Institute of Urology and Transplantation, Karachi 74200, Sindh, Pakistan
Author contributions: Mubarak M, Raza A, Rashid R and Shakeel S contributed significantly and equally to the preparation of the manuscript, including primary and final drafting; Mubarak M and Raza A conceived and designed the study, and performed the research; All authors read and approved the final manuscript.
Conflict-of-interest statement: All authors declare that they have no conflict of interest to disclose.
Open-Access
: This article is an open-access article that was selected by an in-house editor and fully peer-reviewed by external reviewers. It is distributed in accordance with the Creative Commons Attribution NonCommercial (CC BY-NC 4.0) license, which permits others to distribute, remix, adapt, build upon this work non-commercially, and license their derivative works on different terms, provided the original work is properly cited and the use is non-commercial. See:
https://creativecommons.org/Licenses/by-nc/4.0/
Corresponding author: Muhammed Mubarak, MD, Professor, Department of Histopathology, Sindh Institute of Urology and Transplantation, Dewan Farooque Medical Complex, Karachi 74200, Sindh, Pakistan. drmubaraksiut@yahoo.com
Received: April 10, 2023
Peer-review started: April 10, 2023
First decision: June 1, 2023
Revised: June 5, 2023
Accepted: June 12, 2023
Article in press: June 12, 2023
Published online: September 18, 2023

The second half of the previous century witnessed a tremendous rise in the number of clinical kidney transplants worldwide. This activity was, however, accompanied by many issues and challenges. An accurate diagnosis and appropriate management of causes of graft dysfunction were and still are, a big challenge. Kidney allograft biopsy played a vital role in addressing the above challenge. However, its interpretation was not standardized for many years until, in 1991, the Banff process was started to fill this void. Thereafter, regular Banff meetings took place every 2 years for the past 30 years. Marked changes have taken place in the interpretation of kidney allograft biopsies, diagnosis, and classification of rejection and other non-rejection pathologies from the original Banff 93 classification. This review attempts to summarize those changes for increasing the awareness and understanding of kidney allograft pathology through the eyes of the Banff process. It will interest the transplant surgeons, physicians, pathologists, and allied professionals associated with the care of kidney transplant patients.
Core Tip: The efforts to standardize the nomenclature, classification, and reporting of kidney allograft biopsies were initiated in 1991 by a small group of renal pathologists, transplant physicians, and surgeons at a meeting in Banff, Alberta, Canada. Thereafter, regular meetings of the now ever-expanding, multidisciplinary, and international Banff community have been held every 2 years at different places around the world to revise, update and refine the classification. Major and frequent changes have occurred in the classification over the three decades of its evolution, making it extremely complex and difficult to comprehend, particularly for beginners in the field. The classification has essentially changed from pathology-based to pathogenesis-based classification and has become clinician-friendly and treatment-friendly. This review is an attempt to summarize the changes in the classification in an easily understandable manner and describe the rationale behind these changes for easy assimilation by both neophytes and practicing renal pathologists, transplant physicians, surgeons, and other relevant stakeholders.
---
Citation: Mubarak M, Raza A, Rashid R, Shakeel S. Evolution of human kidney allograft pathology diagnostics through 30 years of the Banff classification process. World J Transplant 2023; 13(5): 221-238
---
INTRODUCTION
Kidney transplantation is the preferred type of treatment for end-stage kidney disease patients throughout the world. Advancements in surgical techniques, immunosuppressive regimens, and infection control during the second half of the previous century markedly improved the short- and medium-term outcomes of kidney allografts. However, the long-term results are still poor and little progress has been made in this area[1,2]. Although highly effective, kidney transplantation is not completely immune to complications. Kidney allograft dysfunction can occur at any time after transplantation. It has been reported that kidney allograft dysfunction occurs in 50%-60% of cases after transplantation and there are many causes. Among the most important and prevalent causes of kidney allograft dysfunction are rejection, infection, and drug toxicity[3].
The Banff classification schema for kidney allograft pathology was developed in 1991 and is an ongoing process with an international approach[4-9]. The first Banff meeting was held at the small town of Banff in Alberta, Canada in August 1991, which was attended by a group of 12 nephropathologists and transplant clinicians with a common interest in kidney transplantation with the goal of standardizing the reporting of kidney allograft biopsies[10]. The objectives were two-fold: To guide therapy and to establish an objective endpoint for clinical trials. The first report in full paper form was published in 1993 after several cross-consultations and follow-up discussions[10]. These meetings have subsequently taken place biennially, initially at Banff and later on, in other parts of the world but have been named the Banff meetings after their original place of meeting to revisit, revise and update the Banff classification. Our understanding of kidney transplant pathology, and particularly, rejections has grown and improved with discourses and publications emerging out of these meetings[4-6,9]. At the same time, the classification has become more complex and difficult to assimilate, particularly for novices in the field.
The Banff schema is distinctive as the classification criteria are developed based on a consensus approach. Although the original Banff classification was developed based on expert opinion, its subsequent revisions and refinements have been made based on published sound scientific studies, multicenter studies by the Banff working groups (BWGs) on problematic areas, and consensus among the experts[6]. In this review, we summarize the major changes in the Banff classification and the rationale behind these changes. This will help the neophytes and practicing nephropathologists, nephrologists, and other stakeholders to better understand this classification.
TECHNICAL CONSIDERATIONS AND TISSUE ADEQUACY
For a kidney allograft biopsy to fulfill its role as the gold standard for accurate diagnosis, it needs to be adequate and as representative as possible of the whole kidney allograft and be prepared according to recommended protocols. With the evolution in the diagnostic criteria of the Banff categories, changes have also taken place in the tissue adequacy criteria, technical preparation guidelines, and the extent of the workup of kidney allograft biopsies (Table 1). In the first Banff meeting, the biopsy adequacy criteria were less stringent, particularly with regard to the number of blood vessels required. The first major change in adequacy criteria was made in 1997 when two cylinders of kidney allograft parenchyma including both cortex and medulla with 10 glomeruli and two arteries were recommended to fulfill adequacy criteria[11]. As the process of rejection is often focal and patchy in distribution, particularly during the early phase, a generous sampling of the kidney cortex from different areas is desirable for an accurate diagnosis, necessitating the recommendation for two cores of allograft tissue. During the first decade of the Banff process, the study of kidney allograft biopsy was based only on morphologic evaluation, i.e. light microscopy (LM). From the 2001 meeting onwards, a piece of frozen tissue for C4d was made mandatory for the complete evaluation of allograft pathologic lesions[12,13]. C4d staining should be done on all kidney allograft biopsies, preferably by immunofluorescence (IF), or by immunohistochemistry (IHC) technique, if the former is not available[13]. The threshold of C4d staining intensity is one grade level lower with the IHC technique. In the Banff 2013 meeting, conditional use of electron microscopy (EM) was recommended in certain situations[14-16]. EM study is not done routinely on all kidney allograft biopsies at all centers, but is performed in the case of suspected recurrent or de novo glomerulonephritis, persistent significant but unexplained proteinuria, and for the diagnosis of early chronic changes of allograft rejection such as transplant glomerulopathy and sometimes peritubular capillaries (PTCs). Tissue fixed in 2.5% glutaraldehyde provides optimum results for transmission EM. Standard techniques are employed for the preparation and interpretation of EM. For the above-mentioned ancillary investigations, the biopsy needs to be divided in such a manner that a minimum number of glomeruli and/or PTCs be present in specimens apportioned for IF and EM to maximize their utility. Ideally, this should be done in the biopsy suite under the dissection microscope while the specimen is fresh. Tissue samples should then be placed in appropriate fixatives for respective studies. Although not mandatory, IHC for polyomavirus is recommended on all renal allograft biopsies to help detect early viral lesions. In brief, the pathologic evaluation of kidney allograft biopsies has evolved from pure LM to ancillary techniques of IHC, IF, EM, and more recently, molecular studies to accurately diagnose transplant pathology lesions.
Parameters/investigations

---

Requirements

---

Number of cores
Two (these should be divided to procure tissue for IF and EM studies, if necessary)
Components of graft parenchyma
Both cortex and medulla
    For the light microscopic study
A significant amount of cortex containing up to: (1) 10 glomeruli; and (2) 2 arteries
    For the immunofluorescence study
Cortex with up to 3 glomeruli
    For the electron microscopic study
Cortex with 1 glomerulus
COMPONENTS OF THE BANFF CLASSIFICATION SYSTEM
The foundation of the Banff classification system is centered on the morphological evaluation of kidney allograft tissue comprising four basic components. Each of these components can be involved in either the acute or chronic disease processes, particularly the rejection process. The Banff process identified and defined the lesions of the allograft parenchyma in a systemic and semi-quantitative way (Table 2). Thus, the components of the Banff classification system can conveniently be grouped as: (1) Definitions of various components or lesions; (2) Diagnostic lesions; (3) Semi-quantitative scoring of the lesions; (4) Additional diagnostic features; and (5) The diagnostic categories (Figure 1). None of the individual lesions, in isolation, except possibly for intimal arteritis, is diagnostic of the rejection process. A combination of the lesions along with scores above some threshold value is needed to make a specific diagnosis. It is important to be thoroughly familiar with all these components of the Banff classification in order to reliably and precisely apply it in clinical or research settings[9]. Some important diagnostic lesions are illustrated in Figures 2-4.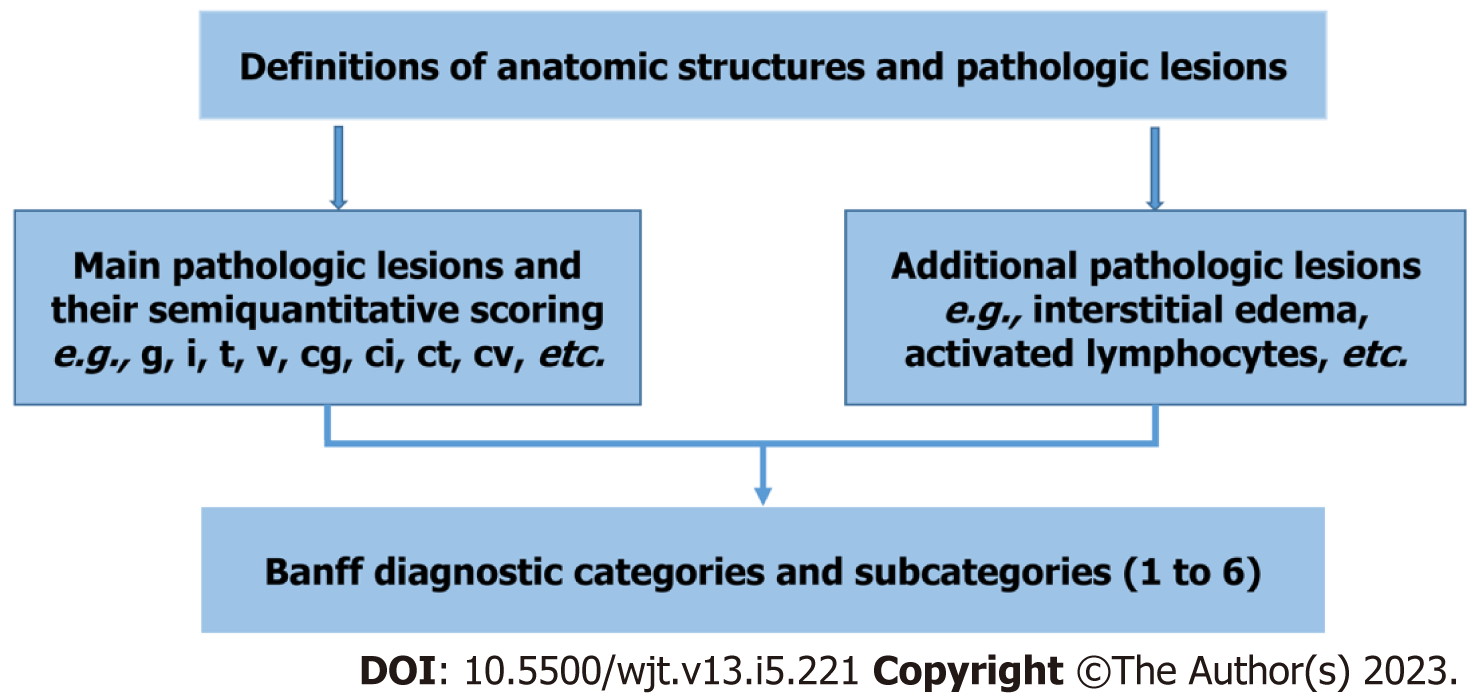 Figure 1 Basic components and construct of the Banff classification system.
The content of the Banff classification can be cataloged into definitions, pathologic lesions, their semi-quantitative scoring, and a combination of these lesions to construct the diagnostic categories.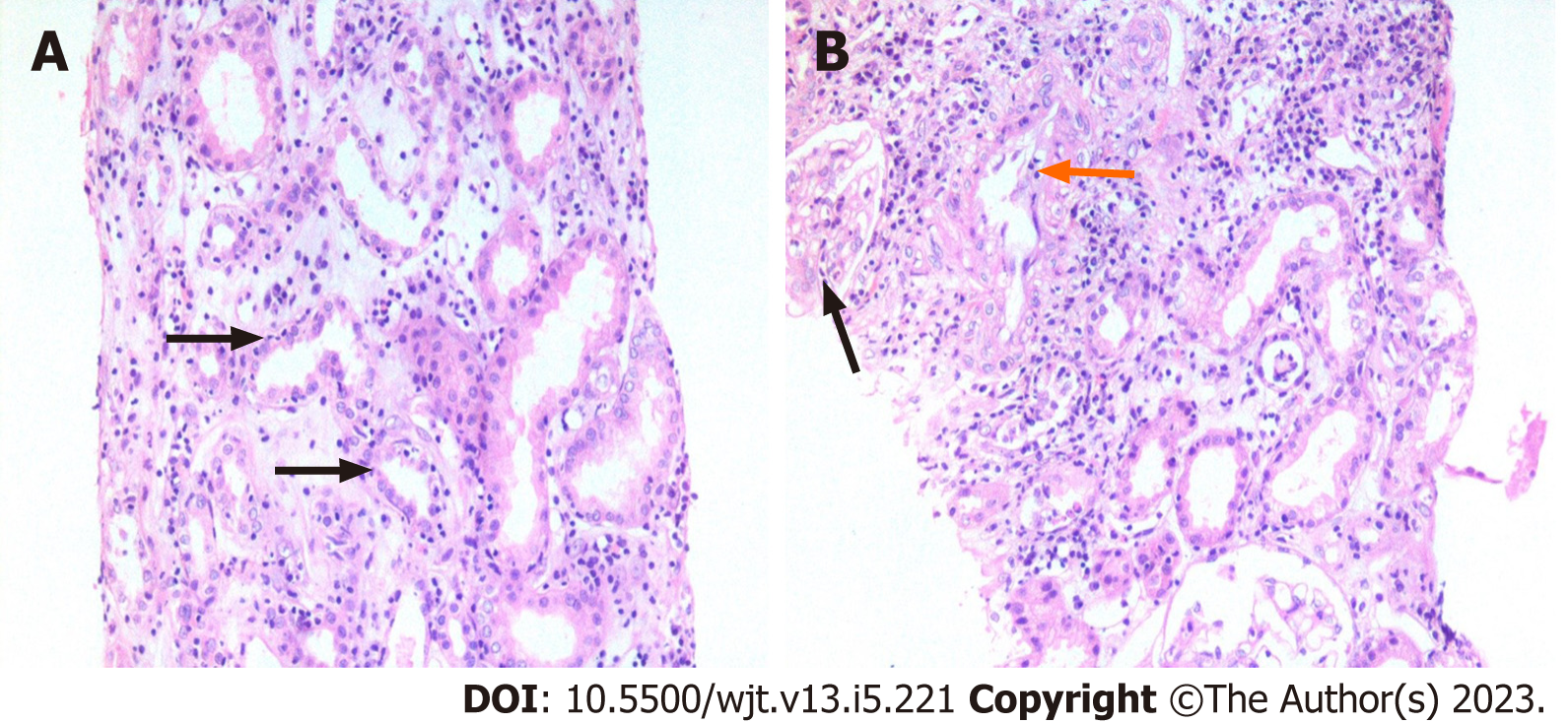 Figure 2 Representative acute Banff diagnostic lesions for rejection and their scores.
A: There is diffuse interstitial inflammation (i3) along with interstitial edema. The later lesion, although important when present, is not formally included in the Banff classification system. Foci of mild tubulitis (t1) are also seen (arrows). These are better visualized on Period acid-Schiff stain [hematoxylin and eosin (H&E), × 200]; B: This field shows glomerulitis (g1) (black arrow) and intimal arteritis (v1) (orange arrow) in addition to i3 and interstitial edema. Such findings raise the suspicion of mixed antibody-mediated and T cell-mediated rejection (H&E, × 200).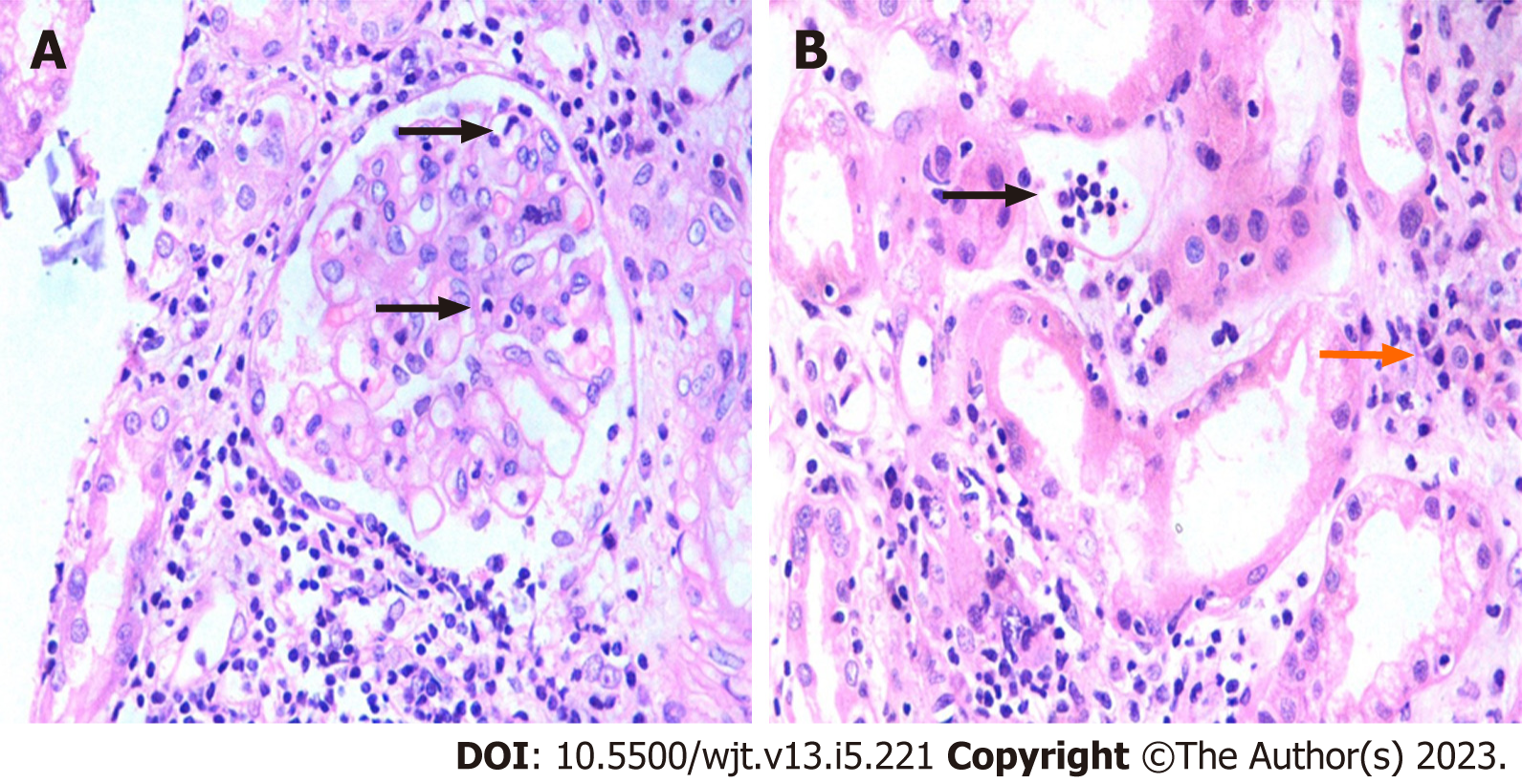 Figure 3 Acute Banff diagnostic lesions of microvascular inflammation.
A: There is segmental glomerulitis (g1) (arrows) along with diffuse interstitial inflammation (i3) in the background [hematoxylin and eosin (H&E), × 400]; B: Peritubular capillaritis (ptc) score ptc 2 (black arrow). ptc is one of the key lesions of antibody-mediated rejection. Patchy interstitial edema, and inflammation with a few plasma cells (orange arrows) are seen in the background (H&E, × 400).

Figure 4 Diagnostic lesions.
A: Acute Banff lesion of glomerulitis. There is segmental glomerulitis (g1) (arrows) characterized by mononuclear inflammatory cell infiltration and endothelial cell enlargement resulting in partial to complete occlusion of capillary lumena. Glomerulitis is one of the key lesions of antibody-mediated rejection. (Period acid-Schiff, ×400); B Morphologic features of mixed antibody-mediated and T cell-mediated rejection with both acute and chronic lesions. There is almost global glomerulitis (yellow arrows) with segmental foci of glomerular basement membrane thickening (blue arrows) suggestive of early transplant glomerulopathy along with diffuse interstitial inflammation (i3) (orange arrows) and peritubular capillaritis (black arrows). An artery included shows severe intimal fibrous thickening (neo-intima formation) without duplication of elastica, (Period acid-Schiff, × 200); C: Mixed acute and chronic Banff diagnostic lesions of rejection. There is segmental glomerulitis (black arrow), peritubular capillaritis (orange arrows), and foci of tubulitis in mildly to moderately atrophic tubules within the scarred cortex (yellow arrows) (Jones Methenamine Silver, × 400).
Components of the allograft

---

Acute lesions

---

Scoring as 0, 1, 2, 3

---

Chronic lesions

---

Scoring as 0, 1, 2, 3

---

Acute & chronic lesions

---

Scoring as 0, 1, 2, 3

---

Glomeruli
g
-
cg
-
Interstitium
i
-
ci
-
ti, i-IFTA
-
Tubules
t
-
ct
-
t-IFTA
-
Vessels
v
-
cv
-
Peritubular capillaries
ptc
-
ptcml
-
C4d
C4d
-
TIMELINE OF THE EVOLUTIONARY CHANGES IN THE BANFF CLASSIFICATION
The year 2021 marked the 30th anniversary of the beginning of the Banff classification process for standardized reporting of renal allograft pathological lesions. However, XVth biennial Banff meeting that was to be held that year was postponed and held in 2022 due to the coronavirus disease 2019 situation[6]. It is befitting to review the evolution of the Banff classification, its strengths and limitations, future prospects, and opportunities. It will be more convenient if we divide the evolution of the Banff classification into three decade-wise eras, as below.
FIRST DECADE: DEVELOPMENT AND RECONCILIATION
The first decade may be called the decade of development and reconciliation/integration of the Banff classification, the latter with a rival classification developed in the United States called the Collaborative Clinical Trials in Transplantation (CCTT) modification of the classification[17]. This merger was the most significant achievement during the first decade as it paved the way for a single uniformly agreed-upon international classification for renal allograft pathology[6]. Three main and full papers on the classification were published during this decade, two of which became popular, the first was published in 1993 and the second in 1999. During this decade, the main focus of classification schema was on the cellular part of the rejection[18-20]. In fact, this category was named acute rejection without further qualification. Later on, it was changed to acute/active cellular and still later, acute/active T-cell mediated rejection (TCMR). The role of antibodies beyond the immediate post-transplant period was not formally recognized during this decade, although studies were going on this subject. The workup of renal allograft biopsy was based on morphologic examination alone. The adequacy criteria for renal allograft biopsy were made more stringent in Banff 1997 classification but were still limited to the morphological study of the biopsy material.
SECOND DECADE: ANTIBODY-MEDIATED REJECTION
During this decade, the focus of the Banff classification was shifted to the development of the pathologic criteria and their refinement for a conclusive diagnosis of antibody-mediated rejection (AMR) beyond the immediate post-transplant period. Starting from the 2001 Banff meeting, the attention of the transplant community was shifted to the increasing recognition of the role of alloantibodies in causing allograft rejection. During the 2001 Banff meeting, pathologic criteria were formulated for the first time for a definitive diagnosis of AMR in the acute setting, i.e. beyond the immediate post-transplant period[12]. These included not only the morphologic criteria but also immunopathologic and serologic criteria. This led to the evolution of the Banff classification to a multidisciplinary schema. The adequacy of tissue was expanded to a portion of tissue for C4d staining and an optional tissue sample for EM study. In the 2005 Banff meeting, criteria for the diagnosis of chronic active AMR were formulated, thus recognizing the full spectrum of antibody-mediated injury[21]. With the widespread application of these criteria in clinical practice, it became obvious that not all forms of AMR are C4d positive. Hence, the need arose for a subtype of AMR to be introduced in the Banff classification, i.e. C4d-negative AMR, which was introduced in the Banff 2009 meeting[22]. From Banff 2001 to Banff 2011 meetings, only diffuse C4d staining (C4d3), involving more than 50% of PTCs, was recognized as fulfilling the immunopathologic criterion for AMR[23]. In the Banff 2013 meeting, focal (c4d2: 10%-50%) staining of PTCs for C4d was also accepted, as it was also associated with donor-specific antibodies (DSAs) and reduced allograft survival[14]. BWGs were also created during the 2009 Banff meeting for addressing the problematic areas of the Banff classification for evidence-based investigations and solutions[22].
THIRD DECADE: REFINEMENTS AND INTEGRATIONS
During this decade, further clarifications and refinements were made in the diagnostic criteria and classification of chronic active AMR and TCMR[14,24-27]. The thresholds of some of the lesions were re-defined[14]. Integrations of ancillary techniques of IHC, EM, and molecular studies were recommended for an accurate diagnosis and classification of rejection processes. Digital pathology (DP) and artificial intelligence (AI) tools were explored for their possible role in predicting, diagnosing, and prognosticating kidney allograft pathology[25,26].
Following a brief overview of the decade-wise evolution of the overall classification schema, it is now appropriate to discuss the evolutionary changes of the Banff classification according to individual diagnostic categories in some detail. The names of categories have changed many times. Here, we use the most representative name of the category, which may not be necessarily the same as in the latest Banff classification, the 2019 Banff classification.
IMPLICATIONS OF ALLOGRAFT BIOPSY FOR CLINICIANS AND OTHER TRANSPLANT CARE TEAM MEMBERS
Renal allograft biopsy is a valuable diagnostic and prognostic tool in the hands of clinicians for evaluating the structural and functional status of the kidney allograft. It can provide important information about the underlying cause of graft dysfunction or rejection. Studies have shown that renal allograft biopsies change the clinical diagnosis in an average of 36% (24%-47%) of cases and treatment in 59% of cases. However, because only a tiny amount of kidney tissue is obtained during the biopsy, several limitations and shortcomings exist in the extent to which renal allograft biopsies can prove useful. A close liaison between the clinicians and nephropathology laboratory will go a long way in overcoming many of these shortcomings[13]. According to studies, the sensitivity of diagnosis of rejection is 90% with one core of tissue and it increases to 99% when two cores are obtained[95-102]. Apart from the above-mentioned inherent sampling error, it is well known that there can be interobserver variability among nephropathologists in interpreting renal allograft biopsies. It can arise due to variations in individual expertise, experience, training, and personal judgment. Many studies have documented the occurrence of interobserver variability in renal pathology, including the interpretation of allograft biopsies[103-112]. Sometimes, the biopsy has to be repeated in view of the above considerations, particularly when the biopsy findings do not match the clinical picture. Furthermore, it is to be noted that the interobserver variability is not uniform for all the pathological lesions observed on renal allograft biopsies. For some lesions, the interobserver agreement is good, e.g., ATI, interstitial fibrosis, and vascular changes are often more easily recognized and agreed upon by pathologists, leading to higher concordance in their interpretation. On the other hand, certain pathological patterns may be more challenging and prone to interobserver variability. For instance, the diagnosis and grading of TCMR, AMR, or BCs can sometimes be subjective and require expert judgment. These categories of pathological lesions often involve evaluating subtle changes in cellular infiltrates, glomerular lesions, or peritubular capillaritis, which can lead to differences in interpretation among pathologists.
It is important to recognize that considerable efforts have been made to minimize this variability. Quality control measures such as consensus conferences, panel discussions, and standardized reporting systems have been implemented to improve agreement among pathologists. For instance, the Banff classification system is widely used to grade and classify various pathological findings in renal allograft biopsies. This standardized approach helps in enhancing the reproducibility and consistency of pathological interpretations. In addition, advancements in ancillary diagnostic tests, morphometry, DP, and telepathology have allowed for remote consultation and collaboration among experts, further reducing the impact of interobserver variability[113,114].
While interobserver variability remains a consideration, renal allograft biopsy continues to be an essential diagnostic tool in clinical practice. It provides valuable information for guiding treatment decisions, assessing the severity of graft dysfunction, monitoring for rejection, and identifying other causes of kidney dysfunction. Collaborative efforts, standardized criteria, and ongoing advancements in the field aim to improve the reliability and credibility of renal allograft biopsy interpretations.
The turnaround time for reporting a renal allograft biopsy varies depending on several factors, including the urgency of the clinical situation, the workload of the pathology laboratory, and the complexity of the biopsy specimen. In general, the time frame for reporting renal allograft biopsies can range from a few hours to a few days. However, it's important to note that this is a general estimate and the actual turnaround time varies among different institutions and laboratories. In urgent or critical cases, such as suspected acute rejection or severe graft dysfunction, the pathology laboratory may prioritize the processing and reporting of the biopsy to expedite the diagnosis and facilitate prompt clinical decision-making. In such situations, the reporting time is typically shorter, ranging from a few hours (as short as 2-3 h) to 24-48 h, and is based on LM interpretation alone. In the authors' laboratory, LM findings of all renal allograft biopsies are reported within 4-8 h' time. For those cases, where there is no immediate need for urgent intervention, the reporting time is typically longer. This allows pathologists to carefully evaluate the biopsy specimen, conduct any necessary additional testing or staining such as IF, IHC, or EM, and provide a detailed and accurate report.
It is important to note that the clinical decision-making process based on renal allograft biopsy requires a multidisciplinary approach, involving nephrologists, transplant surgeons, pathologists, and other healthcare professionals. In particular, making a clinical decision based on renal allograft biopsy involves a comprehensive evaluation that integrates the pathological findings with clinical information and other relevant diagnostic tests such as imaging studies, drug levels, urine culture, and other laboratory tests. Collaboration and communication among the healthcare team members is the key to providing optimal patient care.
FUTURE DIRECTIONS
Although major advances have been made in understanding and categorizing kidney allograft pathology during the last three decades, there are still many problematic areas that remain to be addressed. Issues of sampling errors, reproducibility, borderline category, subclinical rejection, global training and competence, and lack of sensitivity and specificity of morphological features are some such areas[115-118]. Many gaps remain from the diagnostic accuracy and precision point of view, e.g., diagnostic thresholds and BCs. Focused research on molecular diagnostics, DP, AI, machine learning, and deep learning are some of the tools being actively investigated to address these problems[119-123]. Non-invasive serum and urinary molecular markers are also being actively sought for early and reliable identification of the rejection process right from the inception of the injury[124-127]. Integration of these with clinical, laboratory, and biopsy-based investigations may lead to a multimodal diagnostic algorithm for quick and accurate diagnosis for optimal treatment outcomes. Translation of the advancements in pathology diagnostics has yet not been realized into improved long-term graft outcomes.
CONCLUSION
The first 30 years of the Banff classification system have witnessed tremendous progress in understanding, streamlining, and classifying kidney allograft pathology, particularly the rejection. Essentially, the classification has changed from pathology-based to pathogenesis-based and has become clinician-friendly and treatment-friendly. However, many gaps remain from the diagnostic sensitivity point of view, e.g., diagnostic thresholds and BCs. More sophisticated techniques and digital and computational approaches are being actively researched at present to further improve diagnostic accuracy and precision of the classification.
Provenance and peer review: Invited article; Externally peer reviewed.
Peer-review model: Single blind
Specialty type: Transplantation
Country/Territory of origin: Pakistan
Peer-review report's scientific quality classification
Grade A (Excellent): A, A
Grade B (Very good): 0
Grade C (Good): 0
Grade D (Fair): 0
Grade E (Poor): 0
P-Reviewer: Alkhatib AJ, Jordan; Gonzalez FM, Chile S-Editor: Wang JJ L-Editor: Filipodia P-Editor: Zhang YL